Expedia fined $300,000 for Cuba travel deals which breached sanctions
Foreign subsidiaries apparently not aware of US law, says treasury department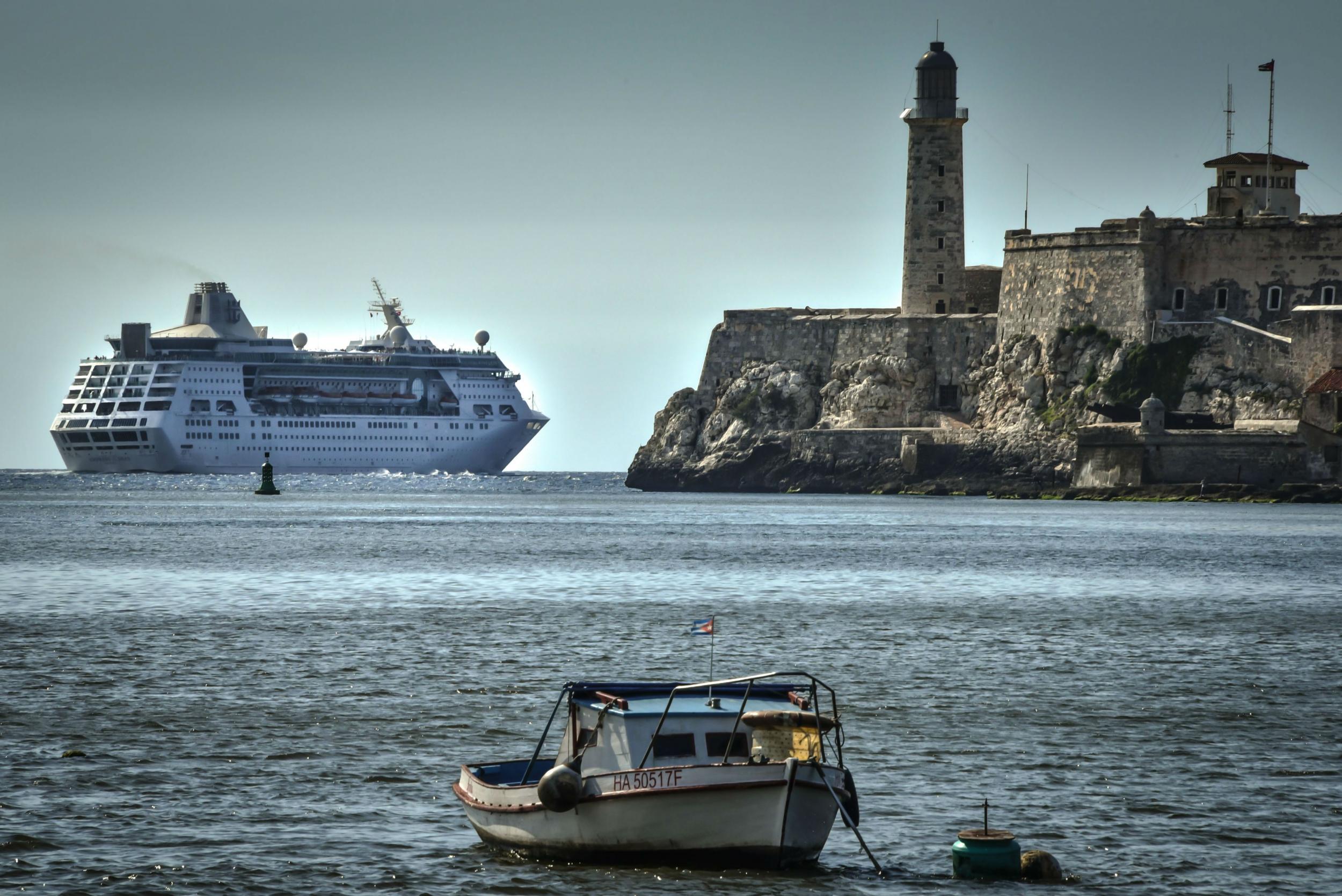 Travel giant Expedia has been fined more than $300,000 for selling travel packages to Cuba – including to Cuban nationals – that breached US sanctions.
In news that will reverberate around the global travel industry, the Seattle-based firm agreed to pay $325,406 for providing travel to Cuba, or to Cuban nationals, in breach of laws that have been in place since 1963.
The travel involved 2,221 persons and took place between between 2011 and 2014, a time before restrictions were briefly lifted after Barack Obama and Raul Castro brokered a diplomatic breakthrough between the two countries in December 2014.
"Expedia Group Inc…on behalf of itself and its subsidiaries worldwide, has agreed to pay $325,406 to settle potential civil liability for assisting 2,221 persons with Cuba-related travel services prior to agency notice in apparent violation of the Cuban Assets Control Regulations," the US treasury department said on Thursday.
The treasury department said in a note that the violation related to the Cuban Assets Control Regulations, introduced in July 1963, four years after Raul Castro and his brother Fidel, seized power in the Cuban revolution.
Deadly tornado hits Cuban capital Havana
Show all 18
Two years earlier, the administration of John F Kennedy, used the CIA and mercenaries in a failed attempt to overthrow the new rulers at the Bay of Pigs.
The department said the violation had occurred because some of Expedia's foreign subsidiaries "lacked an understanding of and familiarity with US economic sanctions laws".
"Specifically, electronically booked travel resulted from failures or gaps in Expedia's technical implementations and other measures to avoid such apparent violations," it said.
"With respect to at least one foreign subsidiary, Expedia failed to inform the subsidiary until approximately 15 months after Expedia acquired the subsidiary that it was subject to US jurisdiction and law."
LGBT activists arrested at unauthorised pride march in Cuba
Expedia, which is based in the Seattle satellite city of Bellevue and whose websites include Hotels.com, Hotwire.com, Orbitz, Travelocity and Trivago, did not immediately respond to enquires on Thursday. The company was said to have assets of $18bn in 2017.
The treasury department said Expedia's actions damaged the US's sanctions programme and that the company was "sophisticated international travel service provider, providing global travel services to customers located worldwide".
In mitigation, the department said after Expedia discovered the violations by its foreign subsidiaries, it "implemented significant remedial measures to strengthen its US economic sanctions compliance programme throughout the Expedia corporate family".
It added: "Expedia cooperated with OFAC's investigation by submitting data analytics associated with the apparent violations."
Donald Trump has scrapped many of the Obama-era reforms, as part of a hardening of America's approach to nominally socialist nations in the region, including Venezuela.
Earlier this month, the Trump administration announced new restrictions over Cuba, including a ban on cruise ships visiting the island nation.
Cruise travel from the US to Cuba began in May 2016, and quickly became the most popular form of US leisure travel to the island, the Associated press reported.
Those ships took 142,721 people in the first four months of the year, a more than 300 per cent increase over the same period last year., including domestic and foreign direct and indirect subsidiaries.
Join our commenting forum
Join thought-provoking conversations, follow other Independent readers and see their replies