Kabul attack: Gunmen launch assault on American University
One student killed and 14 wounded as Afghan special forces respond to explosions and gunfire at well-guarded campus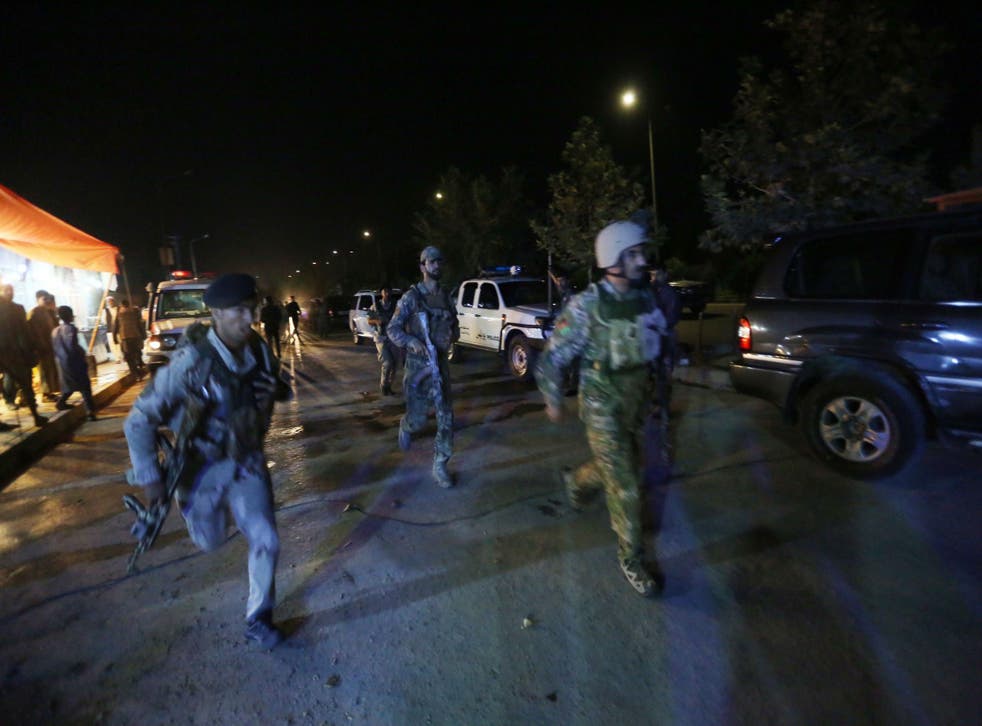 Gunmen launched an attack on the American University in Kabul during evening classes, detonating a string of explosions and trapping students and teachers inside.
Afghan special forces responded to emergency calls for help, surounding the campus, according to an Interior Ministry official.
"Several gunmen attacked the American University in Kabul and there are reports of gunfire and explosions," the official said. "They are inside the compound and there are foreign professors along with hundreds of students."
The attack began at 7pm on Wednesday evening when residents heard a loud blast near the university, according to BNO News.
Gunmen entered the building as classes were taking place.
A security guard has been killed.
A student told NBC news that he was walking out of class with his friends when a large explosion threw him to the ground.
"We got up, and in the midst of dust ... kept running to the back of the building and climbed the walls and jumped down on the street," he said.
Dozens of people injured themselves as they jumped from second story windows to escape.
Ambulances could be seen ferrying the injured to hospital and officials said one student had been killed and 14 wounded even as the attack continued.
Police spokesman Sediq Sediqqi said police believed there was just one assailant.
The attack comes shortly after an American and an Australian professor were kidnapped at gunpoint from the university. Their whereabouts are still unknown.
The prestigious institution reopened three days later, but authorities remain concerned about the security of the campus and the effect the incident would have on attracting future students.
It opened in 2006 and is attended by more than 1,000 students, offering a full undergraduate curriculum and all courses are taught in English.
More to follow.
Register for free to continue reading
Registration is a free and easy way to support our truly independent journalism
By registering, you will also enjoy limited access to Premium articles, exclusive newsletters, commenting, and virtual events with our leading journalists
Already have an account? sign in
Register for free to continue reading
Registration is a free and easy way to support our truly independent journalism
By registering, you will also enjoy limited access to Premium articles, exclusive newsletters, commenting, and virtual events with our leading journalists
Already have an account? sign in
Join our new commenting forum
Join thought-provoking conversations, follow other Independent readers and see their replies