Facebook apologises over dating ad showing picture of Rehtaeh Parsons after she killed herself
The teen was a victim of cyber-bullying after a picture of her alleged sexual assault was circulated across the internet, her mother has said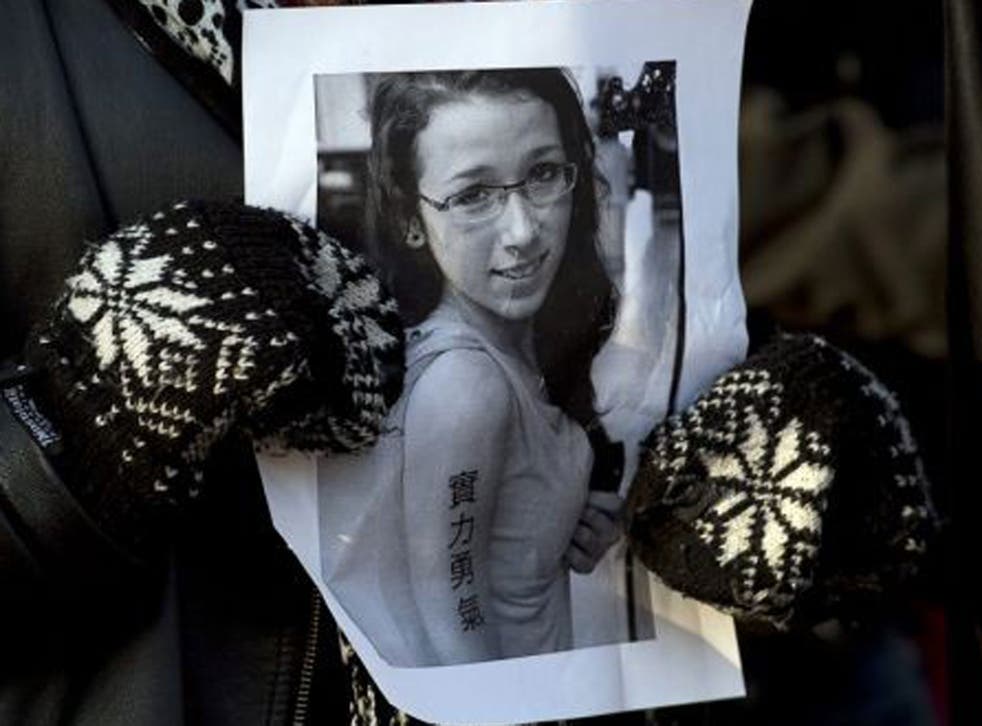 Facebook has issued an apology after publishing a dating advertisement that used a picture of Rehtaeh Parsons, a 17-year-old who took her own life after pictures of her being allegedly sexually assaulted were distributed online.
The Canadian teen committed suicide in April this year after becoming a victim of cyber-bullying, when a photo that appeared to show her alleged rape by four boys was circulated on the internet.
According to Rehtaeh's mother Leah, her daughter had been attacked at a party she attended two years previously. A photo of the incident was published online and Rehtaeh then began receiving abusive messages.
Her parents said she had been bullied so severely since the images surfaced she had to change schools and move house, and spent six weeks in hospital being treated for depression.
The advert which appeared on Facebook was titled "Find Love in Canada", referring users to the website ionechat.com and featured a picture of Rehtaeh underneath. The website is no longer running and the company has since removed the ad.
Facebook confirmed they have banned the company involved in the dating advert from the social network.
"This is an extremely unfortunate example of an advertiser scraping an image from the internet and using it in their ad campaign," a spokesman said.
"This is a gross violation of our ad policies and we have removed the ad and permanently deleted the advertiser's account.
"We apologise for any harm this caused."
In a blog post, Rehtaeh's father Glenn Canning said he was "bewildered and disgusted" by the incident after being alerted to the advert earlier this week.
Speaking to Global News, Ms Canning said she and her husband are "constantly reliving the nightmare over and over again".
"That's just disgusting to do something like that considering the circumstances of her death, where she was bullied and tormented online over a photo. Now you have some company do it in an advertisement on Facebook. It's inexcusable. I really am absolutely lost for words," Mr Canning added.
Two 18-year-old men have since been arrested in Canada in connection with the alleged assault in Halifax, Nova Scotia, on the country's eastern coast. The pair were charged with distributing child pornography.
Register for free to continue reading
Registration is a free and easy way to support our truly independent journalism
By registering, you will also enjoy limited access to Premium articles, exclusive newsletters, commenting, and virtual events with our leading journalists
Already have an account? sign in
Register for free to continue reading
Registration is a free and easy way to support our truly independent journalism
By registering, you will also enjoy limited access to Premium articles, exclusive newsletters, commenting, and virtual events with our leading journalists
Already have an account? sign in
Join our new commenting forum
Join thought-provoking conversations, follow other Independent readers and see their replies