Cambridge Analytica: Massachusetts attorney general promises investigation after Facebook suspends data company used by Trump campaign
Whistleblower alleges that data from millions of users was harvested in 2014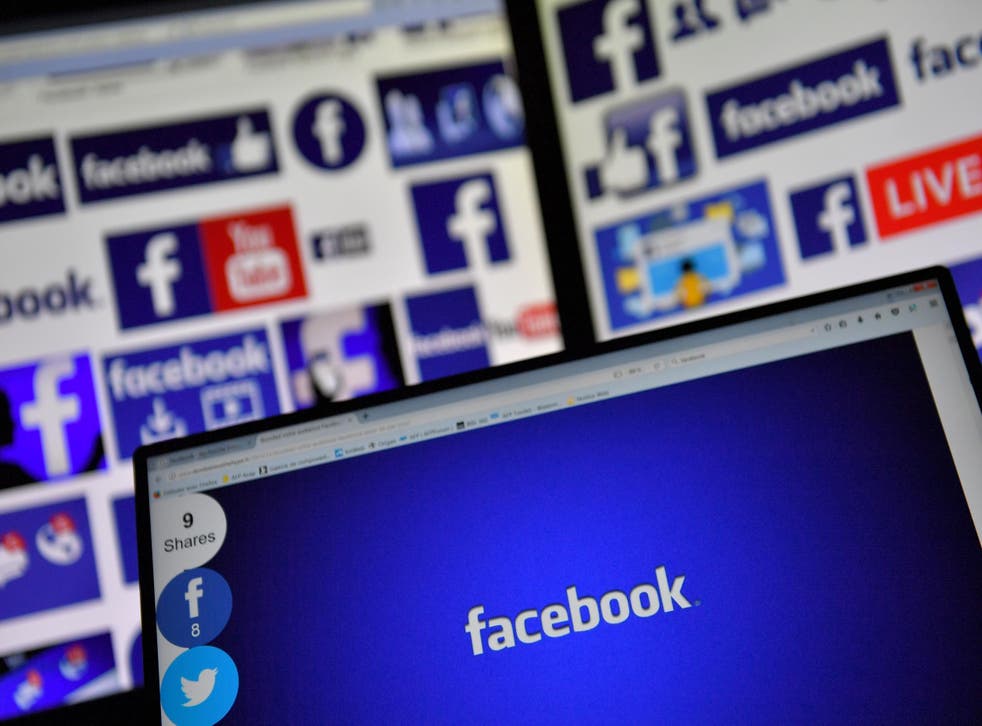 The attorney general of Massachusetts has said she will be opening an investigation into a data firm used by Donald Trump's campaign during the 2016 presidential election, after Facebook suspend the company from the platform.
The social media giant said they suspended Cambridge Analytica and its parent group trategic Communication Laboratories (SCL) over reports that data privacy policies had been violated after data from users was not deleted. Facebook has said the violations relates to information collected in a personality app downloaded by 270,000 users, although information could have potentially been harvested from tens of millions of people.
The app in question, "thisisyourdigitallife", is said to have created by University of Cambridge professor Dr Aleksandr Kogan in 2014, although the work was separate from his job at the institution. The app involved offering people a small sum of money for taking a personality test, while agreeing to have their information shared for academic use which is within Facebook's terms of use.
Facebook allege that his company Global Science Research passed data collected from the app to Cambridge Analytica, which is in breach of their rules.
In response to the suspension, Maura Healy, the Massachusetts attorney general said via Twitter that residents of her state "deserve answers" from Facebook and Cambridge Analytica, and that her office was "launching an investigation".
The app created by Dr Kogan is said to have collected basic information from the test-takers Facebook friends, according to documents seen by The New York Times and The Observer, potentially meaning tens of millions of people were affected. Whistleblower Chris Wylie, a former research director at Cambridge Analytica, told Channel 4 News a so-called data grab had been carried out on more than 50 million profiles.
"We were able to get upwards of 50 million-plus Facebook records in the span of a couple of months," he said.
Facebook said that it had removed the app in 2015 and had asked for all data related to it be deleted. The company added that it had received reports "several days ago" that not all data had been deleted, leading to the suspension, and that it is "moving aggressively" to determine the truth of those claims. Facebook added on Saturday that it believed the incident did not constitute a data breach as "People knowingly provided their information, no systems were infiltrated, and no passwords or sensitive pieces of information were stolen or hacked".
World news in pictures

Show all 50
Dr Kogan told The Observer that everything he did was legal. Cambridge Analytica said that it had contracted GSR "to undertake a large scale research project in the United States," obtaining data and seeking "the informed consent of each respondent."
It said that it had deleted all the data it had received from GSR when it was clear that information was not "obtained in line with Facebook's terms of service" and that it complies with all of Facebook's data rules.
It added: "Cambridge Analytica's Commercial and Political divisions use social media platforms for outward marketing, delivering data-led and creative content to targeted audiences. They do not use or hold data from Facebook profiles."
The statement continued: "No data from GSR was used by Cambridge Analytica as part of the services it provided to the Donald Trump 2016 presidential campaign.
Mr Trump's former strategist and chief campaign executive Steve Bannon was a former vice president of the firm. The investigation into Russian election meddling and possible ties to members of the Trump campaign - led by Special Counsel Robert Mueller - is also said to have requested emails between the firm and the Trump campaign as part of the probe.
The incident underscores how technology companies will continue to intersect with modern politics - with Facebook and other technology firms also having faced tough questions from Congress about the issue of Russian meddling.
In response to the reports about Facebook and Cambridge Analytica, Senator. Mark Warner, the top Democrat on the Senate Intelligence Committee, said that it was "more evidence that the online political advertising market is essentially the Wild West,"
"Whether it's allowing Russians to purchase political ads, or extensive micro-targeting based on ill-gotten user data, it's clear that, left unregulated, this market will continue to be prone to deception and lacking in transparency," he said.
Register for free to continue reading
Registration is a free and easy way to support our truly independent journalism
By registering, you will also enjoy limited access to Premium articles, exclusive newsletters, commenting, and virtual events with our leading journalists
Already have an account? sign in
Register for free to continue reading
Registration is a free and easy way to support our truly independent journalism
By registering, you will also enjoy limited access to Premium articles, exclusive newsletters, commenting, and virtual events with our leading journalists
Already have an account? sign in
Join our new commenting forum
Join thought-provoking conversations, follow other Independent readers and see their replies