Facebook buildings evacuated in alert over deadly nerve agent
Officials were alerted to possible sarin while testing a package for hazardous chemicals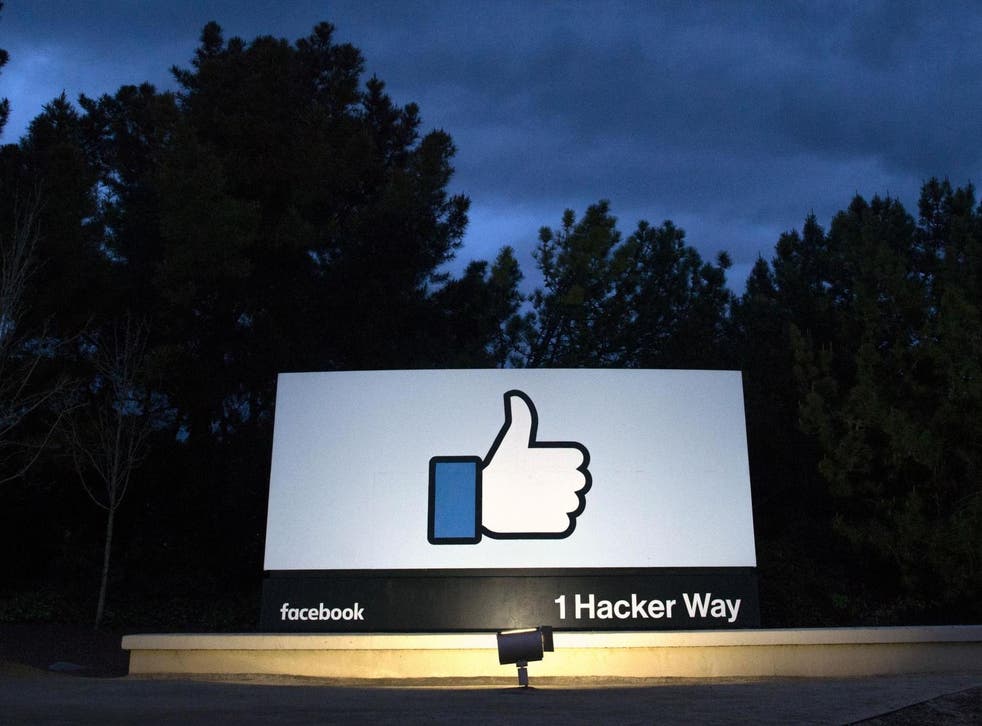 Four buildings at Facebook's postal centre in Silicon Valley had to be evacuated after a package tested positive for the presence of a deadly nerve agent.
Two people were assessed by medical experts for exposure to sarin when the alarm was raised following a routine check on an incoming parcel.
The social media firm's Menlo Park site was placed under quarantine at 11am local time (7pm BST) on Monday morning.
Three of the buildings were later cleared for people to return, and reports said that a subsequent test on the suspect package had indicated the initial result may have been a false positive.
"We have two possible exposures but right now they are not exhibiting any signs or symptoms," said Menlo Park fire marshall Jon Johnston.
"The (Facebook) facility tests all of the packages that come in and they had a positive test, so they just initiated their standard protocol. Now we're just waiting to verify whether that's true or not."
Facebook birthday: 15 defining moments for the social network

Show all 15
The county fire battalion chief said a similar alarm, proven to be false, has happened at Facebook before.
It is 'a myth and a conspiracy theory' that Facebook was used to influence Brexit vote says Nick Clegg
Facebook spokesman Anthony Harrison said the company evacuated four buildings following the positive test and was cooperating with police in the investigation.
"Authorities have not yet identified the substance found. As of now, three of the evacuated buildings have been cleared for repopulation," Mr Harrison said.
The FBI is assisting in the investigation, as is common in incidents such as this one.
The federal Centres for Disease Control and Prevention says sarin is a chemical warfare agent that is a clear, colourless, odourless and tasteless liquid. It can evaporate into the environment, prompting symptoms within seconds.
A drop of sarin on skin can cause sweating and muscle twitching, and exposure to large doses can result in paralysis and respiratory failure leading to death.
The CDC says people who are mildly exposed usually recover completely.
Additional reporting by agencies
Register for free to continue reading
Registration is a free and easy way to support our truly independent journalism
By registering, you will also enjoy limited access to Premium articles, exclusive newsletters, commenting, and virtual events with our leading journalists
Already have an account? sign in
Register for free to continue reading
Registration is a free and easy way to support our truly independent journalism
By registering, you will also enjoy limited access to Premium articles, exclusive newsletters, commenting, and virtual events with our leading journalists
Already have an account? sign in
Join our new commenting forum
Join thought-provoking conversations, follow other Independent readers and see their replies