Failed 'Duct tape challenge' leaves 14-year-old in hospital with serious head injuries
Skylar Fish may not recover vision in his eye after crushing it on a window frame while playing the game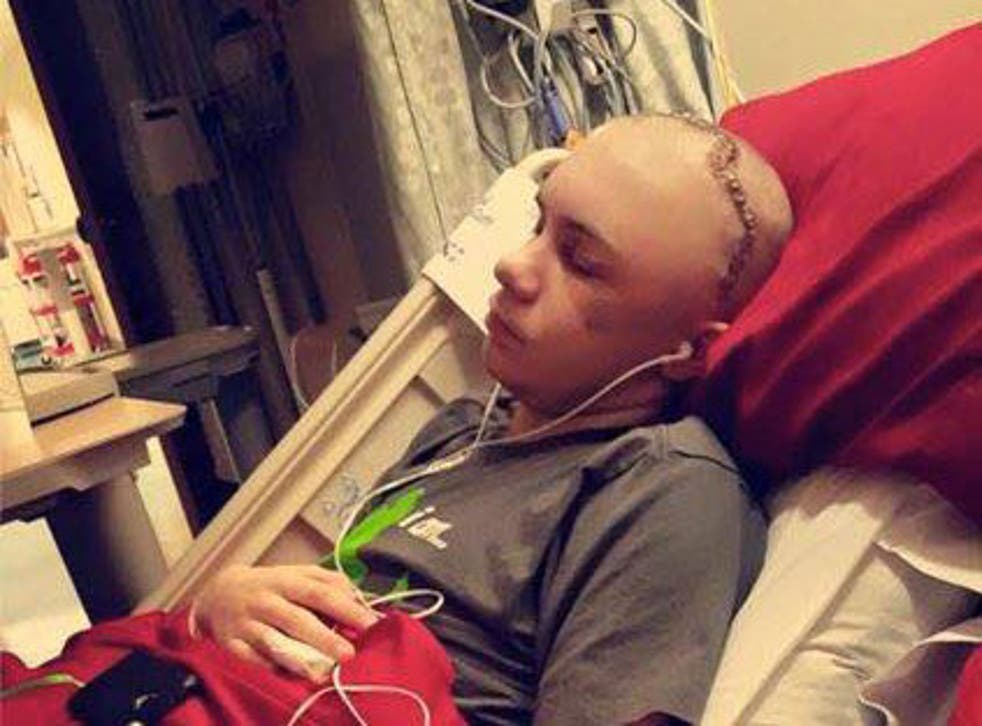 A teenage boy is recovering in hospital after suffering serious injuries and possible permanent damage to his eye while playing the popular "Duct tape challenge".
Fourteen-year-old Skylar Fish suffered severe head injuries, a brain aneurysm and damage to his eye socket after his attempt at the challenge went awry. He has been recovering in hospital since 16 January.
The "challenge" involves a person wrapping someone in duct tape who is then filmed trying to escape. Some videos uploaded to YouTube showing people attempting the challenge have millions of views.
Skylar, who had played the game before with school friends, decided to undertake the challenge again while at Renton Academy in Washington.
His friends wrapped Skylar in the tape while he was standing up causing the teen to lose his balance and slam his head into a window frame.
The fall crushed Skylar's eye socket and caused him to suffer a brain aneurysm, KIRO 7 reports. Skylar has had 48 staples in his head to correct the injuries.
The most controversial internet crazes

Show all 7
Skylar's mother, Sarah Fish, told BuzzFeed doctors had called the incident a "freak accident" and said they usually see similar injuries in car crash victims.
Ms Fish said: "He is really lucky to be alive, he is really lucky not to have brain damage."
Skylar is recovering but may not regain vision in his eye.
He was transferred to Seattle Children's Hospital on Monday where he will undertake the rest of his recovery. Speaking from his hospital bed, the teenager told KIRO 7: "I'm just, actually, really lucky to be alive."
Police launched an investigation into the incident due to the severity of Skylar's injuries, but later found it to be an accident after reviewing school surveillance tape.
Ms Fish who also watched the footage said: "They were being stupid. They made a stupid choice."
Ms Fish said her main priority is now to warn others "there are consequences" to trending online games.
"All I can do is bring awareness so other parents can look and see what kids are getting into".
Join our new commenting forum
Join thought-provoking conversations, follow other Independent readers and see their replies