'Tallest home in the world' goes on sale for $1.5m
Within its 10 storeys, the 'Falcon Nest' has a 2,000 sq ft solarium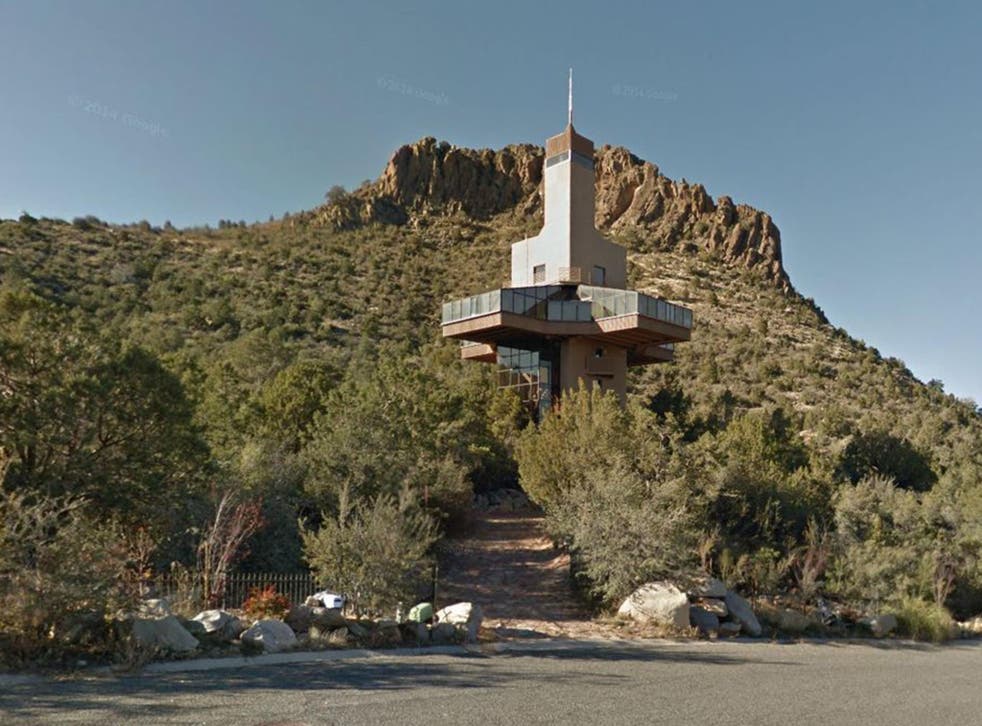 A 124ft-high property once billed as the world's tallest family home has gone on sale for a mere $1.5m (£1.2m).
In its 10 storeys, the "Falcon Nest" has three bedrooms and four bathrooms. It employs passive solar technology for cooling and heating and a hydraulic lift is used to shuttle between the first six floors.
Nestled in the middle is a 2,000 sq ft solarium with glass walls and ceilings that offer views of the Arizona countryside from its perch outside the city of Prescott, about two hours north of Phoenix
It went on the market two years ago, for $2.8m (£2.2m), AZ Central reported, and the agent has listed a number of ways it could be repurposed if no one wants to live there.
Suggestions include a new life as "an educational institution for geology, sustainability, and other topics, with informal classrooms and lecture halls", or "a bed and breakfast, offering unique view opportunities, spa amenities and onsite chef preparation".
While the Falcon Nest is tall for a single home, London is home to some of the tallest residential buildings.
Sales of homes in Spire London went on sale last autumn, with a starting price of £595,000 ($746,000) for a one-bedroom flat.
The 235m (771ft), 67-storey tower will be built near Canary Wharf in the east of the capital and will be the tallest building in Western Europe.
Register for free to continue reading
Registration is a free and easy way to support our truly independent journalism
By registering, you will also enjoy limited access to Premium articles, exclusive newsletters, commenting, and virtual events with our leading journalists
Already have an account? sign in
Register for free to continue reading
Registration is a free and easy way to support our truly independent journalism
By registering, you will also enjoy limited access to Premium articles, exclusive newsletters, commenting, and virtual events with our leading journalists
Already have an account? sign in
Join our new commenting forum
Join thought-provoking conversations, follow other Independent readers and see their replies