Family of executed Ohio inmate Dennis McGuire file lawsuit to ban use of new lethal injection
McGuire was the first prisoner to be executed with a new cocktail of lethal drugs and took 26 minutes to die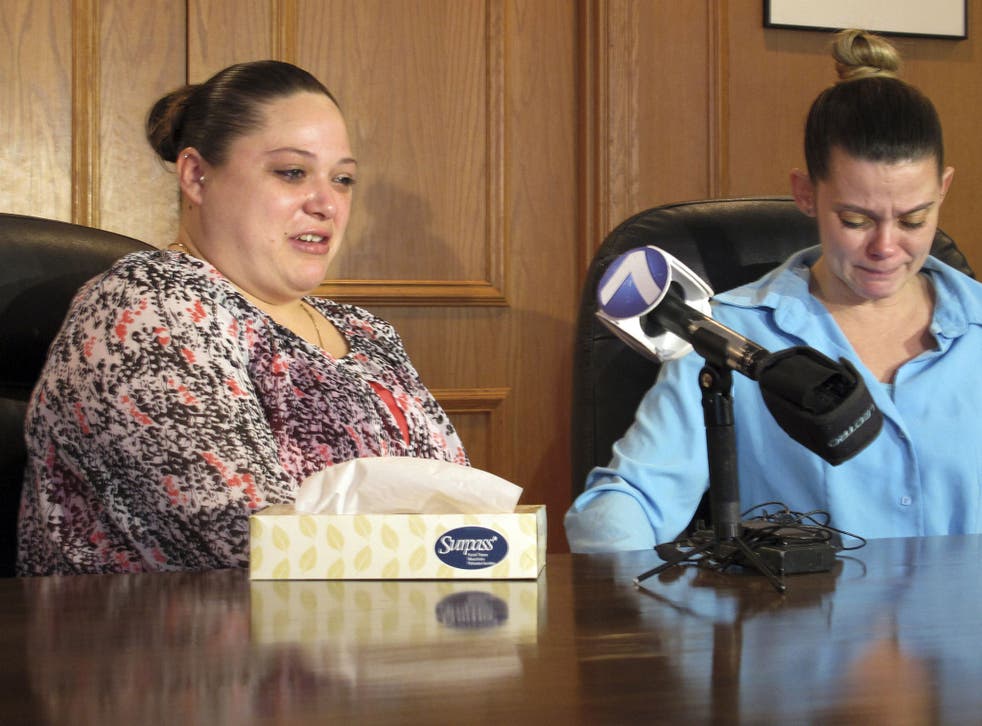 The family of a convicted murder who was put to death in Ohio using a previously untested cocktail of drugs has said his prolonged execution was unconstitutional and should not be used again in a federal lawsuit.
The lawsuit, filed late Friday, also alleges the drug manufacturer that produced the medications used in the lethal injection illegally allowed them to be used for an execution and should be prohibited from making them available for capital punishment.
Fifty-three-year-old Dennis McGuire was the first prisoner to be executed with a new method of lethal injection, using an untested mix of the sedative midazolam and the painkiller hydromorphone.
He had taken 26 minutes to die, the longest since the state resumed putting inmates to death in 1999, according to an Associated Press analysis of execution logs held by the Department of Rehabilitation and Correction.
Normally, the victims of lethal injection show movement in the early moments of their execution, and then lie still. McGuire, by contrast, remained motionless for approximately five minutes, before snorting suddenly and gulping for air.
McGuire "repeated cycles of snorting, gurgling and arching his back, appearing to writhe in pain," the lawsuit states. "It looked and sounded as though he was suffocating."
The lawsuit by McGuire's family targets Lake Forest, Illinois-based Hospira Inc., the manufacturer of the drugs used in McGuire's execution.
The company knew its drugs were being used for executions but continued to sell them to Ohio, according to the lawsuit, which seeks damages above $75,000.
Hospira should have been aware that the drugs "would cause unnecessary and extreme pain and suffering during the execution process," the lawsuit said.
In 2011, Hospira ended production of sodium thiopental, a drug used by many states for executions, including Ohio, after it couldn't guarantee to Italian authorities where its factory was located that the drug wouldn't be used for capital punishment.
The company also has prohibited other drugs from being used in executions, and will take the same steps for midazolam and hydromorphone, the drugs used in the McGuire execution, according to a company statement.
His daughter Amber watched her father's execution as he gasped several times, before finally expiring at 10.53pm on 16 January.
"It was the most awful moment in my life to witness my dad's execution," Ms McGuire said in a statement later. "I can't think of any other way to describe it than torture."
Additional reporting by Associated Press
Register for free to continue reading
Registration is a free and easy way to support our truly independent journalism
By registering, you will also enjoy limited access to Premium articles, exclusive newsletters, commenting, and virtual events with our leading journalists
Already have an account? sign in
Register for free to continue reading
Registration is a free and easy way to support our truly independent journalism
By registering, you will also enjoy limited access to Premium articles, exclusive newsletters, commenting, and virtual events with our leading journalists
Already have an account? sign in
Join our new commenting forum
Join thought-provoking conversations, follow other Independent readers and see their replies