The next big fast food chain will come from South America, say experts
Western franchises have dominated the fast food sector across the world – but things might be about to change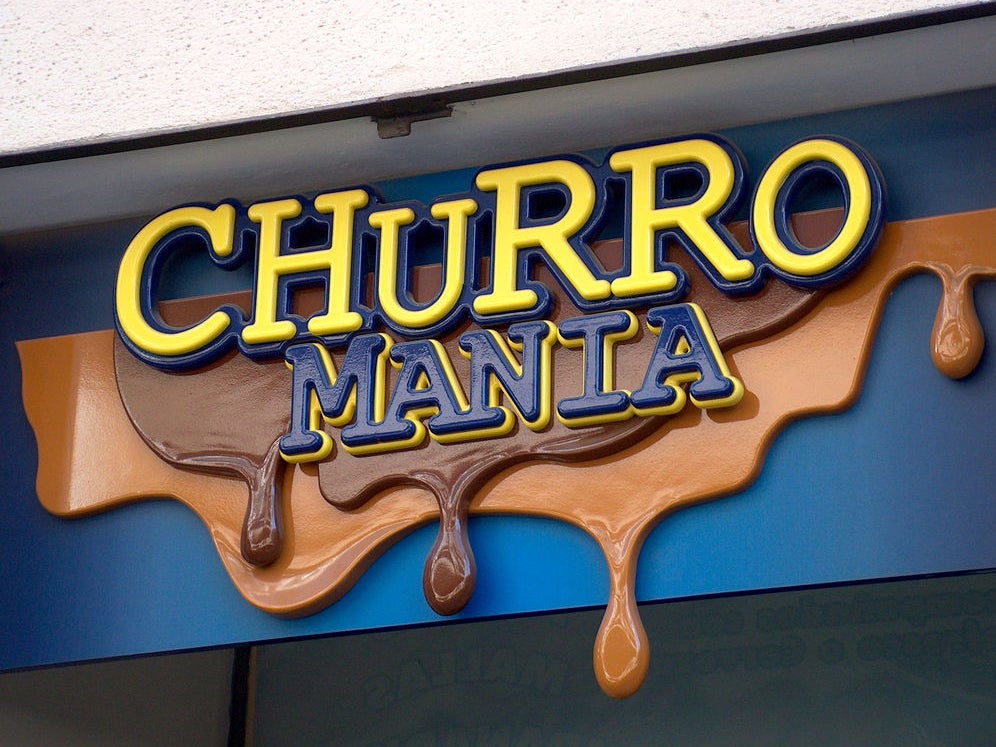 The next big food franchise will come out of Latin America, experts have claimed, with a number of chains eyeing up global dominance in the next few years.
Peruvian sanguches, completos and plátano mixto have been tipped as some of the foods that are likely to disrupt the fast food scene across the world.
Hispanic takes on hot dogs and doughnuts have also been cited as potential world-beaters.
Western franchises have dominated the fast food sector across the world up to now, with McDonald's, Burger King and Subway among the biggest companies.
Krispy Kreme was launched this century and now has over 400 sites across the US, with the doughnuts also widely supplied in garages and convenience stores around the world.
But recent research published in the International Business Review suggests the global franchise picture is changing.
The research focused on the huge expansion of Brazilian franchises as well as others in Latin America.
And according to Venezuelan entrepreneur Leonardo González Dellán, the fast food scene is ripe for expansion.
He said: "The bottom line is that franchises that originate in emerging markets are doing better in other emerging markets than ones that originate in more economically developed countries (MEDCs).
"This is because these businesses do not see high levels of corruption or inefficiencies in doing business as unacceptable obstacles to opening up.
"Indeed, the evidence suggests that Brazilian franchise chains, in food and other sectors, do not see corruption as necessarily inhibiting their ability to do business in emerging markets and the least developed countries in Latin America.
"In short, they are better able to deal with problems around contracts, complex or contradictory regulations and political instability.
"More generally, emerging market multinationals (MNEs) are more prevalent in less developed countries compared with traditional MNEs – they turn their own experience into a competitive advantage.
"With these business experiences behind the teams who have made a success in the Latin America look set to take the world by surprise."
There are a number of key chains that are growing and look set to rapidly expand across Latin America and ultimately the world.
They represent the first sustained challenge to come out of the emerging economies to dominant US franchises.
Some of these chains are not yet in a franchise model but their competitive advantage and the pressing need for a reinvention of the Latin American food sector is set to propel them forward.
See below the five chains to watch:
Five to watch
Baleadas Express
Honduras – served on flour tortillas, quick, fresh and very well regarded locally and in 100 restaurants across the country. They also serve hot dogs, plátano mixto, and enchiladas and are ripe for expansion.
Churromania
This Venezuelan company opened in 1997 in Puerto La Cruz and has a foothold in the US in Florida and Texas. It will be the next big thing in doughnuts.
The Californian Burrito company
This company was founded in Buenos Aires in 2006 and has spread its operations across the region with openings in Argentina, Colombia, Bolivia, Ecuador, and Uruguay joining its four other stores in Brazil.
Pasquale Hnos
Founded by the most famous Peruvian chef Gastón Acurio, this joint sells primarily Peruvian sanguches, chicha morada and Peruvian desserts.
Doggis
Quick-service hot dogs that are as big as McDonald's in Peru and other Latin American countries, known as "completos" – topped with a guacamole-like paste made with avocado and mayonnaise. Set for world domination.
SWNS
Join our commenting forum
Join thought-provoking conversations, follow other Independent readers and see their replies