Father fired for attending child's birth inundated with job offers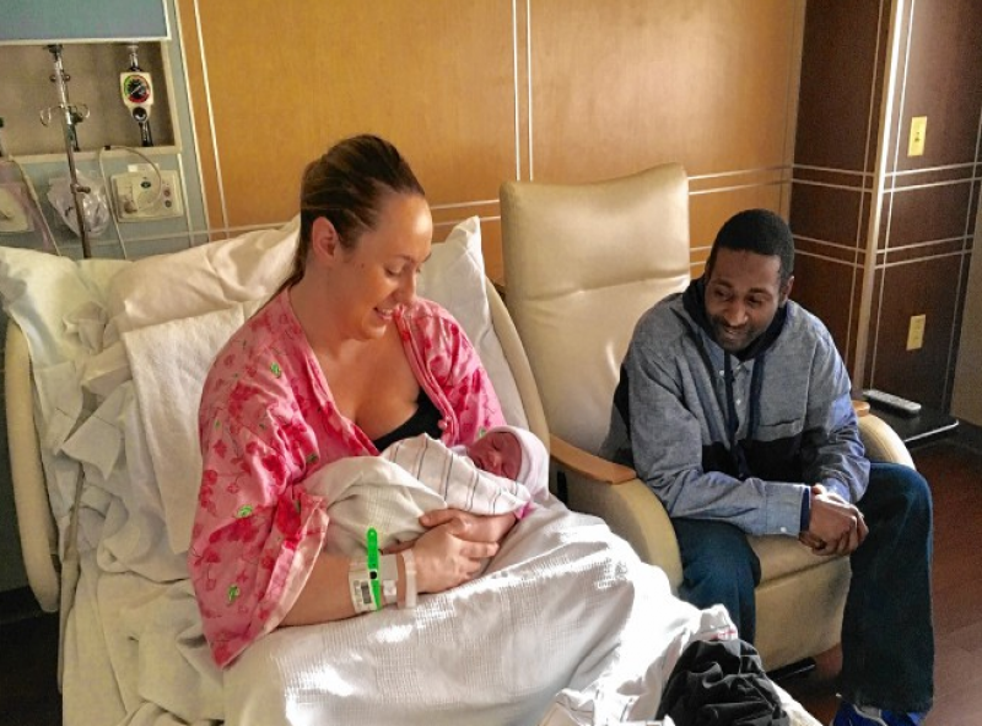 A New Hampshire man lost his job when he chose between work and welcoming his newborn son into the world. But once word of his sacking spread, he received an outpouring of support – including a flood of new job offers.
Lamar Austin worked for Salerno Protective Services, a private security group for college campuses and retail stores. He was in the middle of his 90-day trial period and was expected to be on call night and day.
But Mr Austin could not attend his weekend shift once his wife, Lindsay, went into labour – which lasted from Friday evening through Sunday morning, when Mr Austin received a text informing him he was "terminated".

"Sometimes you lose something and you get something even better," Mr Austin told the Concord Monitor, while with his wife and new son, Cainin – the first baby born in the state of New Hampshire in 2017.
C-section births a trend in Brazil
When the local newspaper first reported the story of Mr Austin's job loss, former town board member and paid family leave advocate Sara Persechino, launched a GoFundMe campaign for the family.
"I don't think they should have to be worrying about financial issues right now; it should be a joyful time for them," she said. "I don't think anyone should ever have to choose between their family and their job."
In addition to the public support, Mr Austin said he had received three job offers, as well as an apprenticeship from the local business manager of the International Brotherhood of Electrical Workers and from the labour union, AFL-CIO.
Mr Austin's former employer declined to comment on specifics of Mr Austin's case, citing confidentiality of the business, but they told the Monitor: "[Salerno Protective Services] is not in the practice of releasing employees stated in the article you published but must be cognizant of the product we give our clients!"