FBI has uncovered 'evidence of treason' among alt-right websites, says George W Bush's ethics lawyer
Richard Painter, who was part of George W Bush's team says there is "no other word for it'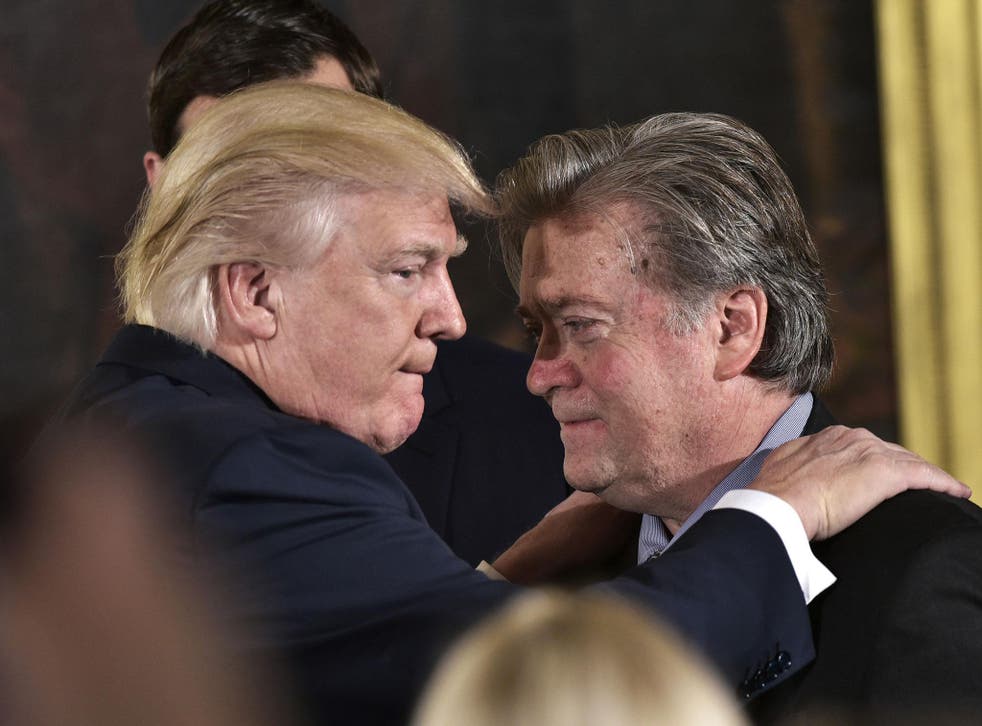 The man who served as former president George W Bush's most senior ethics lawyer has suggested that the FBI is "uncovering evidence of treason" by far right US news websites over their links with Russia.
Richard Painter tweeted a link to an article suggesting that the Bureau was looking into news outlets like Breitbart News, InfoWars and the Kremlin-backed RT News and Sputnik News, to see whether they worked with Russian-backed operatives to disseminate stories favouring Donald Trump during the presidential election. at times when his campaign appeared to be struggling.
Sources told US publisher, McClatchy that online "bots" had created created millions of social media posts linking to articles on the sites, some of which were completely false, while other contained a mixture of fact and fiction.
Investigators are now trying to establish whether the websites were complicit with the people managing the "bots" or the operatives were controlling them without their knowledge - which is entirely possible.
Above the article on his Twitter post, Mr Painter said: "FBI uncovering evidence of treason. There is no other word for it."
Currently a professor of corporate law at the University of Minnesota, he served as Mr Bush's most senior ethics lawyer between 2005 and 2007.
Republican says there is 'more than circumstantial evidence' of Trump-Russia collusion
His comment came within days of FBI director James Comey's revelation that the Bureau was investigating Russia's alleged interference with the 2016 election and possible links between Moscow and Donald Trump's campaign team.
Spokespeople for RT and InfoWars have all vehemently denied links to Russia.
A Sputnik press office spokesperson said: "Sputnik has nothing to do with bots and will take whatever legal action may be necessary to protect its reputation from defamation caused by anyone arguing to the contrary."
The Independent contacted Breitbart, the FBI, the Russia's foreign ministry and Mr Painter for comment, but none had responded at the time of publication.
Register for free to continue reading
Registration is a free and easy way to support our truly independent journalism
By registering, you will also enjoy limited access to Premium articles, exclusive newsletters, commenting, and virtual events with our leading journalists
Already have an account? sign in
Register for free to continue reading
Registration is a free and easy way to support our truly independent journalism
By registering, you will also enjoy limited access to Premium articles, exclusive newsletters, commenting, and virtual events with our leading journalists
Already have an account? sign in
Join our new commenting forum
Join thought-provoking conversations, follow other Independent readers and see their replies