San Bernardino shooting: FBI wants to uncover 'missing' 18-minute gap in killers' movements after massacre
What did the two shooters do directly after killing 14 people at the community center?
Rachael Revesz
New York
Wednesday 06 January 2016 15:11 Comments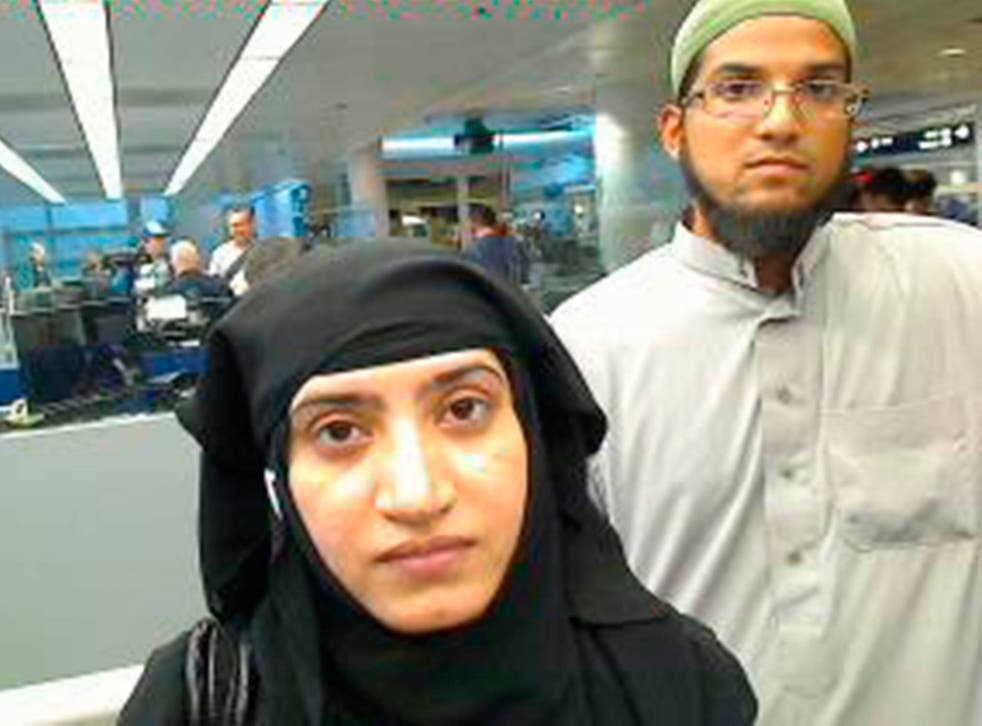 The FBI has asked for help to complete an 18-minute gap in the timeline of the movements of the two killers who shot dead 14 people at a Californian community center in an attempt to understand their motives.
Syed Farook and Tashfeen Malik killed 14 of Mr Farook's colleagues at a San Bernardino community centre in December. They met online in the summer of 2015 and pledged allegiance to ISIS on the day of the shooting.
The pair were killed by police shortly after the attack but authorities are still trying to piece together what they did between 12:59pm and 1:17pm - specifically if they contacted anyone.
Mr Farook and his wife Mrs Malik zigzagged from Redlands to San Bernardino in their car after they killed 14 and wounded 20 at the Inland Regional Center.
The police has accounted for three hours and 42 minutes of the their time, leading up to the shoot-out in which the killers were shot.
The search so far has included scouring a nearby lake where the pair briefly stopped off at after the massacre, but authorities didn't find anything noteworthy.
David Bowdich, the assistant director in charge of the FBI's Los Angeles office, said there was no evidence that the attack was planned or directed by anyone overseas, as reported by the BBC.
Bowdich added that the FBI has carried out more than 550 interviews, collected over 500 pieces of evidence, executed 29 search warrants and trawled through social media to ascertain the motivation.
The Inland Regional Center reopened on Monday with a new fence and a security guard.
Register for free to continue reading
Registration is a free and easy way to support our truly independent journalism
By registering, you will also enjoy limited access to Premium articles, exclusive newsletters, commenting, and virtual events with our leading journalists
Already have an account? sign in
Join our new commenting forum
Join thought-provoking conversations, follow other Independent readers and see their replies