FCKH8: YouTube reinstates provocative anti-sexism video showing young girls swearing
Video channel claims footage was taken down accidentally
Rose Troup Buchanan
Friday 24 October 2014 11:04 Comments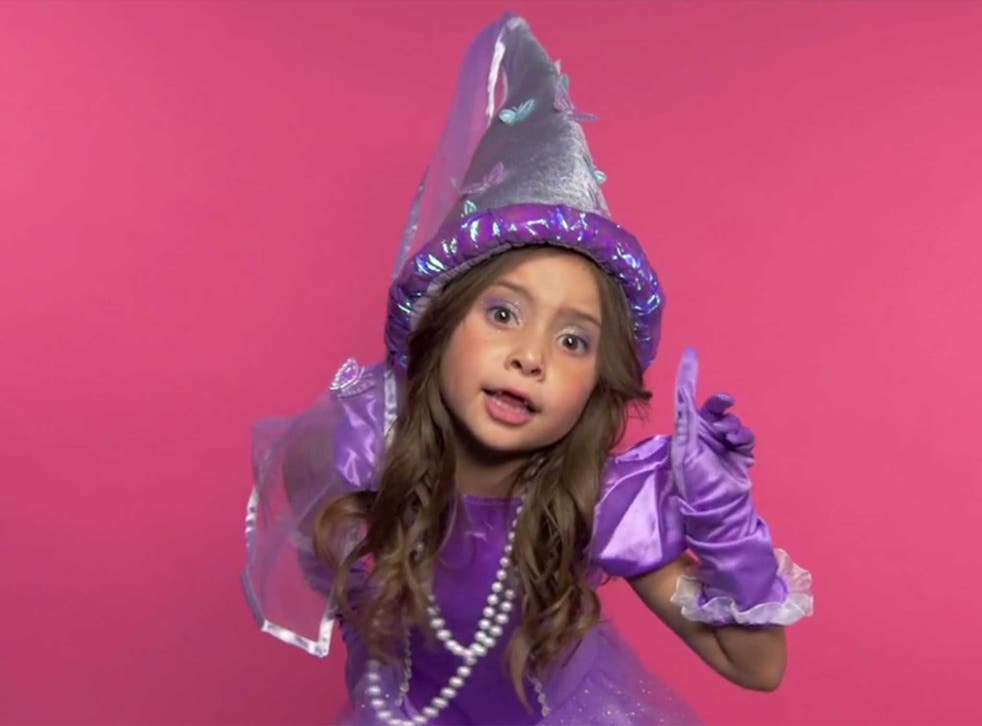 A provocative new video that highlights sexism by showing young girls swear at the camera has been reinstated on YouTube, having been taken down by the channel.
The video, posted yesterday by American for-profit company FCKH8.com, features five girls, aged six to 13, dressed as princesses asking: "What's more offensive? A little girl saying f**k or the sexist way society treats girls and women?"
In the footage, the girls discuss examples of continuing sexism, including: "One out of five women will be sexually assaulted or raped by a man. Stop telling girls how to dress and start teaching boys not to f**king rape."
The girls count to five and ask: "Which one of us will it be?"
On the YouTube page a message had read: "This video has been removed because its content violated YouTube's terms of Service."
However, a spokesperson for the channel said to The Independent: "Our policy team had a look at the video and it looks like there was an error and it shouldn't have been removed. As a result they have now reinstated it."
She continued: "With the massive volume of videos on our site, sometimes we make mistakes."
Made by T-shirt company FCKH8.com, which describes itself as having "an activist heart and a passionate social change mission", the video also features women wearing tops emblazoned with "Girls just want to have FUN-damental rights".
The shirts are for sale for $15, with the company promising that $5 from each sale will "benefiting five anti-sexism organisations and projects".
The project has met with some controversy. Adweeks' Rebecca Culler wrote: "I'm less concerned with the swearing, and more concerned with the loss of innocence that results from telling these 6- to 13-year-olds that between one and five women will be raped in their lifetime and then having them count off and wonder if they're going to be the one."
The video has already had over one million plays on Vimeo, where it is still available, sparking hundreds of comments.
Video producer Mike Kon said: "Some adults may be uncomfortable with how these little girls are using a bad word for a good cause. It is shocking what they are saying, but the real shock is that women still paid less than men for the same work in 2014, not the use of the F-word.
"The big statistic that 1 out of 5 women are sexually assaulted or raped is something society seems to find less offensive than a little four letter word and we love how these girls draw attention to that imbalance."
Register for free to continue reading
Registration is a free and easy way to support our truly independent journalism
By registering, you will also enjoy limited access to Premium articles, exclusive newsletters, commenting, and virtual events with our leading journalists
Already have an account? sign in
Join our new commenting forum
Join thought-provoking conversations, follow other Independent readers and see their replies