Female police officers issue complaints after undergoing 'attractiveness inspections' in Mexico
Two officers have complained to the state's human rights commission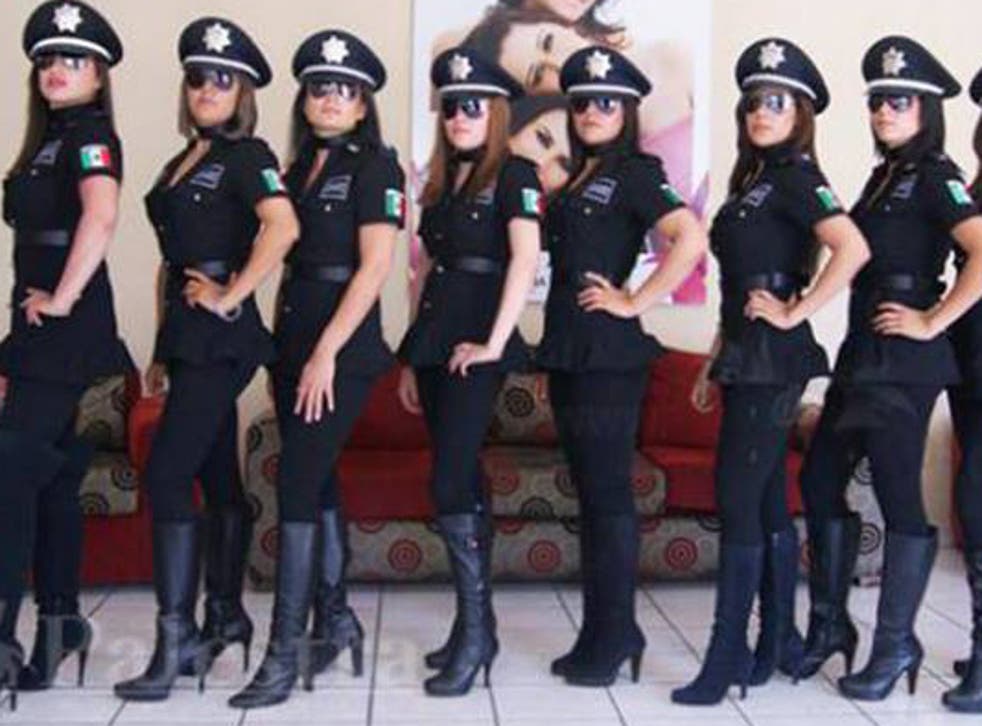 Female police officers in Mexico have issued complaints stating they were forced to undergo "attractiveness inspections" by their male superiors in order to join a new all-woman unit.
Male officers conducting the inspections singled out young female officers in the Mexican city of Queretaro and remarked on their weight and appearance, Maricruz Ocampo, of Coincidir Mujeres, an NGO helping the women, told the Guardian.
Two officers have since complained to the state's human rights commission.
Documents shared by Coincidir Mujeres on their Facebook page included testimony from one of the Queretaro police officers who said: "Like cattle, we went through several ballots… The atmosphere was filled with rage, helplessness, frustration, sadness."
The statement also mentions "degrading treatment", "lack of respect" and "a clear violation of our rights".
"The women said, 'I trained to be a police officer, not a showgirl,'" Ms Ocampo said.
The accusations have surfaced during a strike by police in Queretaro calling for the resignation of police chief Rolando Eugenio Hidalgo Eddy, who took up the role last year.
In his previous role as a police chief in Aguascalientes, Hidalgo Eddy set up a similar team of female officers who wore high-heels and tight clothes while on duty.
The all-female police squad garnered international attention when they appeared in a picture with Mexican President Enrique Pena Nieto in 2013.
This squad has recently been scaled down and their uniforms changed to standard police attire, Mexican newspaper Excelsior reported.
Acapulco has also started a tourist squad of attractive female officers this year. Acapulco's police chief Manuel Flores told the Mail Online: "Visitors numbers have dropped since the local gang wars began… we had to think of a way to inspire confidence in the tourists, and our new faces on the street are not only responsible but very eye-catching."
Ms Ocampo says there has been a rise in sexual harassment allegations within the police and raised concerns "that the human rights violations inside the force are going to eventually move toward the public".
Queretaro Police told the Guardian that there were no plans to form such a female unit. They did not comment on the allegations of harassment, adding they would wait for the human rights commission's investigation.
Sexual violence is an acute issue in Mexico and the country ranks among the world's 20 worst countries for violence against women, according to United Nations officials.
According to the National Citizen Femicide Observatory, six women are killed in the country every day.
Join our new commenting forum
Join thought-provoking conversations, follow other Independent readers and see their replies