Female student sues Stanford University for allowing alleged sexual predator to graduate
The male student allegedly assaulted at least four separate women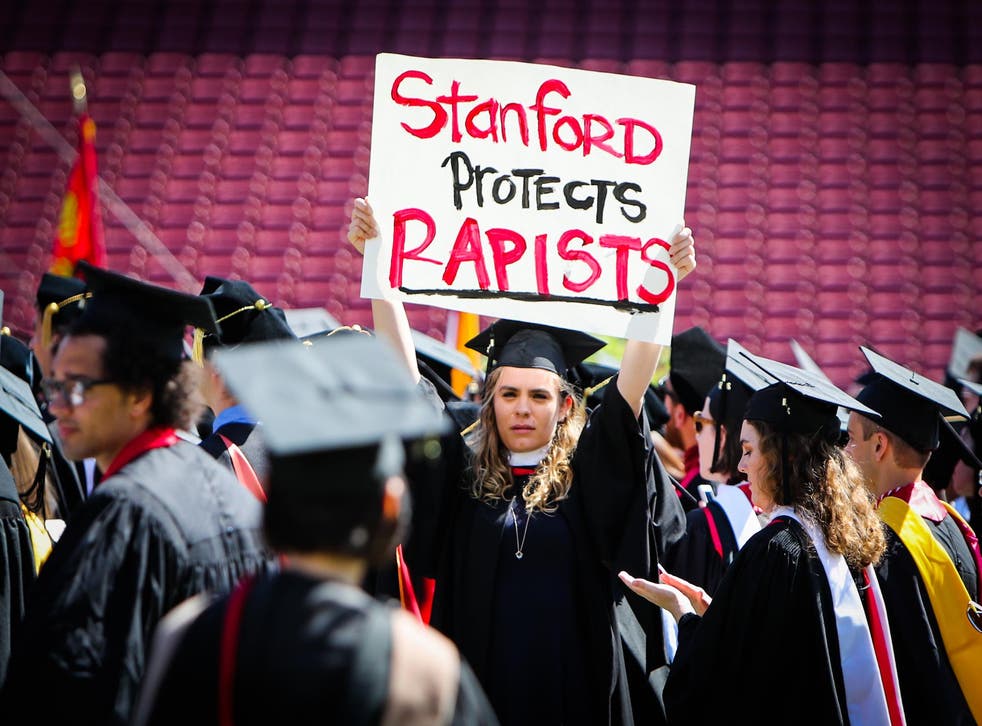 A female plaintiff and current graduate student—only identified as Jane Doe—filed a federal Civil Rights lawsuit on Monday claiming that the administration at Stanford University failed to protect several women who were sexually assaulted on campus.
In her filing, she claims that the male student, "Mr. X," choked and raped another female student in 2011. While his actions were reported to the university she claims that they were not investigated. Three years later, in 2014, she said that the same male student assaulted her.
She also said that Mr. X had been accused of assaulting at least four separate students between 2010 and 2014. The 6-foot-6, 200-pound student was allegedly ordered to stay away from the university's campus for 10 years but he defied those orders without any repercussions. Mr. X was knowingly allowed to graduate from the university with both his undergraduate and graduate degree.
Jane Doe argues that the university failed to protect her and a number of other female undergraduate students. Her lawsuit also states that through inaction, university officials deprived her of educational benefits and opportunities in violation of Title IX.
Stanford University holds commencement amid sexual assault controversy

Show all 21
In a statement to CBS San Francisco, the university said that they have done all that they can in this case to protect the female students.
"We have sympathy for the plaintiff in this case," the university claimed in its statement, "but we will be vigorously defending the lawsuit as we believe that Stanford has acted with appropriate diligence and compassion within the constraints of privacy laws."
Stanford University had the highest number of sexual assault cases under review, more than any other college in the country with 26 separate incidents in 2014. Earlier this year, the troubling statistic was highlighted when Brock Turner, a 21-year-old former student, was convicted of sexually assaulting an unconscious woman on the university's campus.