Michael Brown shooting: Police shoot and kill second young black man near Ferguson
The unidentified 23-year-old approached officers while brandishing a knife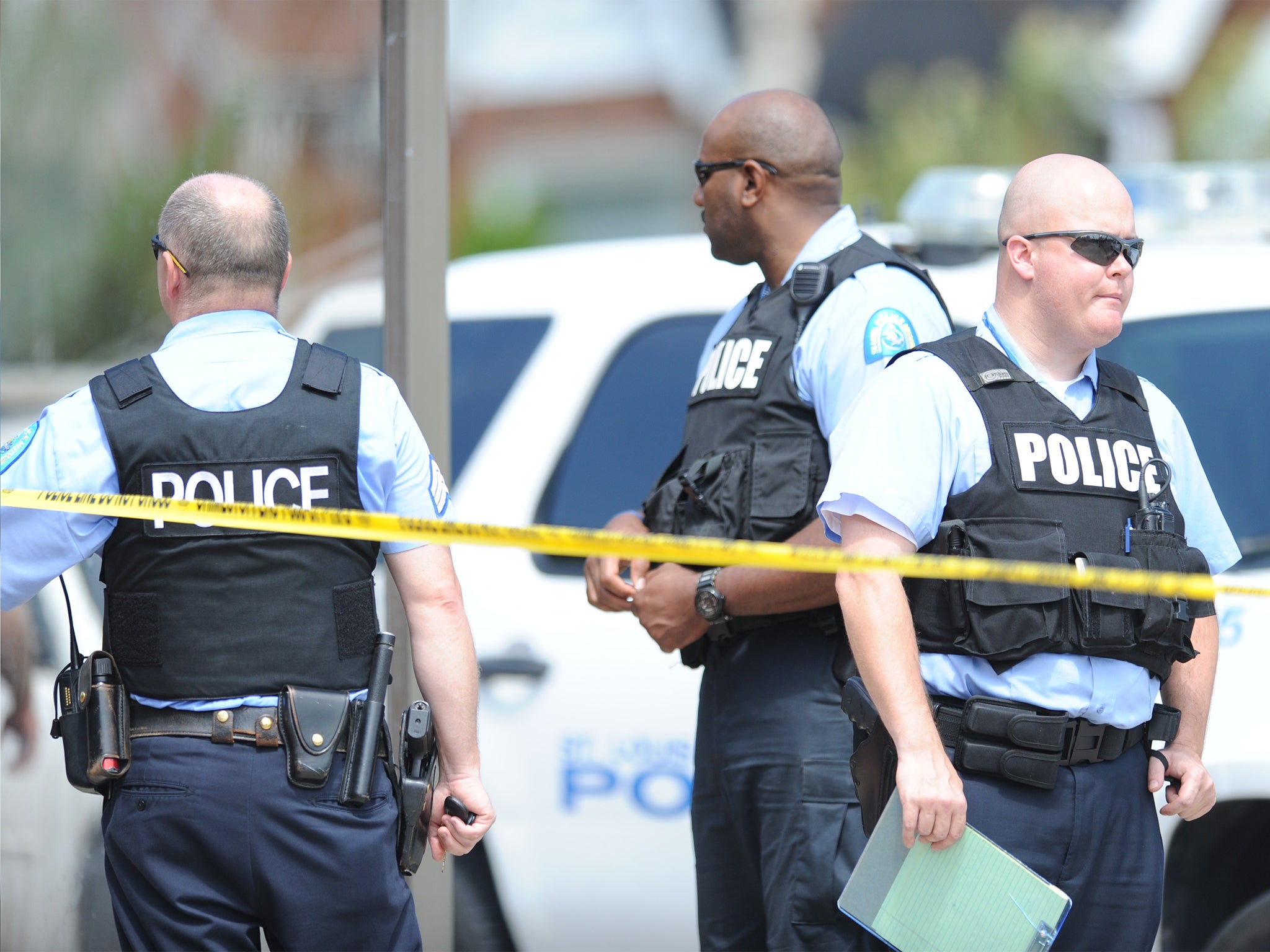 The race-relations crisis engulfing America in the aftermath of the shooting of 18-year-old Michael Brown in Missouri intensified on Tuesday after police confirmed the shooting of a second African-American man from St Louis.
The unnamed suspect, identified only as a 23-year-old, was approached by officers after reports of a store robbery and a "man with a knife acting erratically," St Louis Police Chief Sam Dotson said.
"As officers arrived, the suspect turned towards the officers and started to walk towards them, clutching his waistband. He then pulled out a knife in what we describe as an overhand grip, and told the officers: 'Shoot me now, kill me now'."
Police said the ignored verbal commands to drop the knife and continued to approach the officers, coming "within three to four feet" before two policemen opened fire. The suspect was pronounced dead at the scene while the officers, whose identity has been withheld, have been suspended pending an investigation. Details of the incident were still emerging on Tuesday but it will invariably inflame tensions, coming 11 days after the police shooting of Michael Brown which has sparked days of violent protests in the town of Ferguson, prompting a heavy police crackdown.
Many of the reporters already in the area covering the shooting of Mr Brown flocked to the scene of the latest incident, east of Ferguson, as news permeated across America.
Unrest in Ferguson over Michael Brown shooting
Show all 30
It comes at a delicate moment in the first investigation. US Attorney General Eric Holder is already due to visit Ferguson today to meet officials investigating the shooting of Mr Brown, while the St Louis county prosecutor's office confirmed it present evidence against the officer who killed Mr Brown to a grand jury imminently. Meanwhile a new poll by the respected Pew Research Center has found US reaction to the police killing of Michael Brown falls along distinct racial lines.
Meanwhile protesters have thrown bottles and Molotov cocktails at lines of police put in place to quell looting and violence in Ferguson, a town of about 21,000 people that is overwhelmingly African-American. In Washington, President Barack Obama said the vast majority of protesters in Ferguson were peaceful, but warned that a small minority was undermining justice.
Mr Brown's funeral will take place on Monday.
Join our commenting forum
Join thought-provoking conversations, follow other Independent readers and see their replies