Officials issue State of Emergency in St Louis County amid unrest in Ferguson
A witness has described confrontations between police and protesters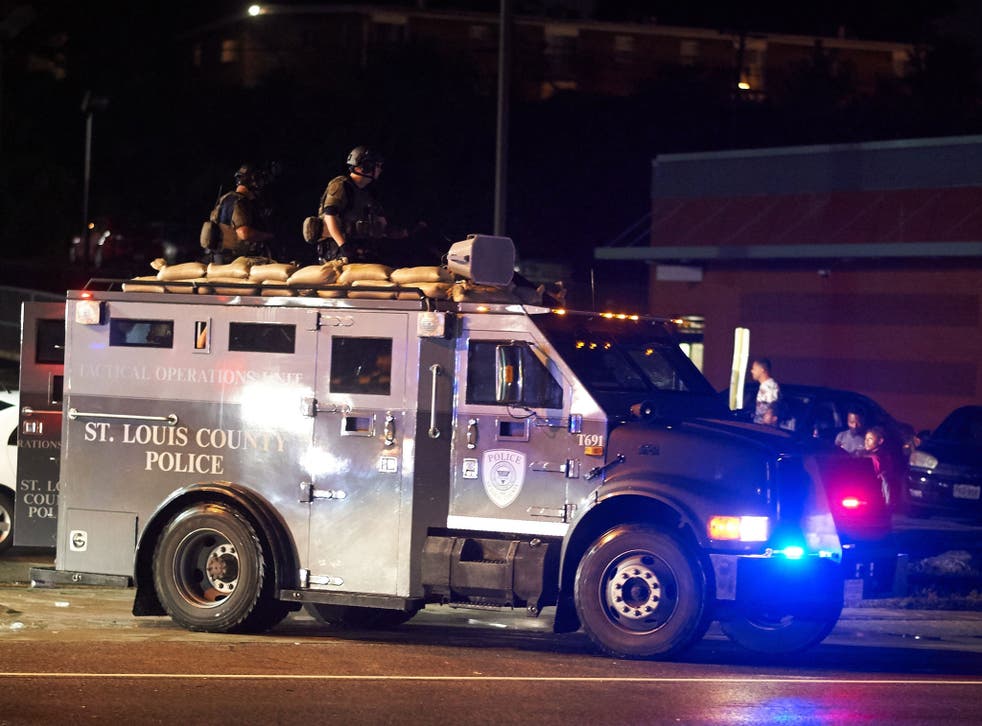 ● Teenager in critical condition after being shot by police
● Victim named as Tyrone Harris - a friend of Michael Brown
● Two teenagers also shot outside apartment complex where Michael Brown died
● Video shows moment gunfire rings out
● Two newspaper headlines that reflect the state of US race relations
Please wait a moment while the liveblog loads
A man is in a critical condition after a peaceful protest marking a year since a white police officer fatally shot unarmed black teenager Michael Brown turned violent.
A group of four-plain-clothed police officers were involved in the shooting on West Florissant Avenue, which hospitalised the man who has since been named by his father as Tyrone Harris, 18.
"We think there's a lot more to this than what's being said," Harris Sr. told the St Louis Post-Dispatch.
Darren Wilson killed the teenager on 9 August 2014. However, a grand jury and the US department of justice decided not to prosecute him. He later resigned in November.
Michael Brown Senior, the late 18-year-old's father, led a rally in the city, thanked supporters for not allowing his son's killing to be "swept under the carpet", and observed four and a half minutes of silence.
By nightfall, the scene transformed as a crowd of dozens of protesters blocked traffic and smashed store windows along West Florissant Avenue, which bore the brunt of last summer's rioting, chanting "Shut it down."
Riot police arrived in heavily armed vehicles at the scene where Harris people was shot.
The teenager's was one of many similar fatal police shootings of unarmed black men that have highlighted racial tensions in the US and sparked a nation-wide Black Lives Matter movement.
Additional reporting by AP and Reuters
Join our new commenting forum
Join thought-provoking conversations, follow other Independent readers and see their replies