Firefighter placed on leave for 'deeply offensive' Facebook posts targeting Jews and Muslims
Captain Goodman posted content that was deemed as anti-Muslim, anti-Asian and anti-Semitic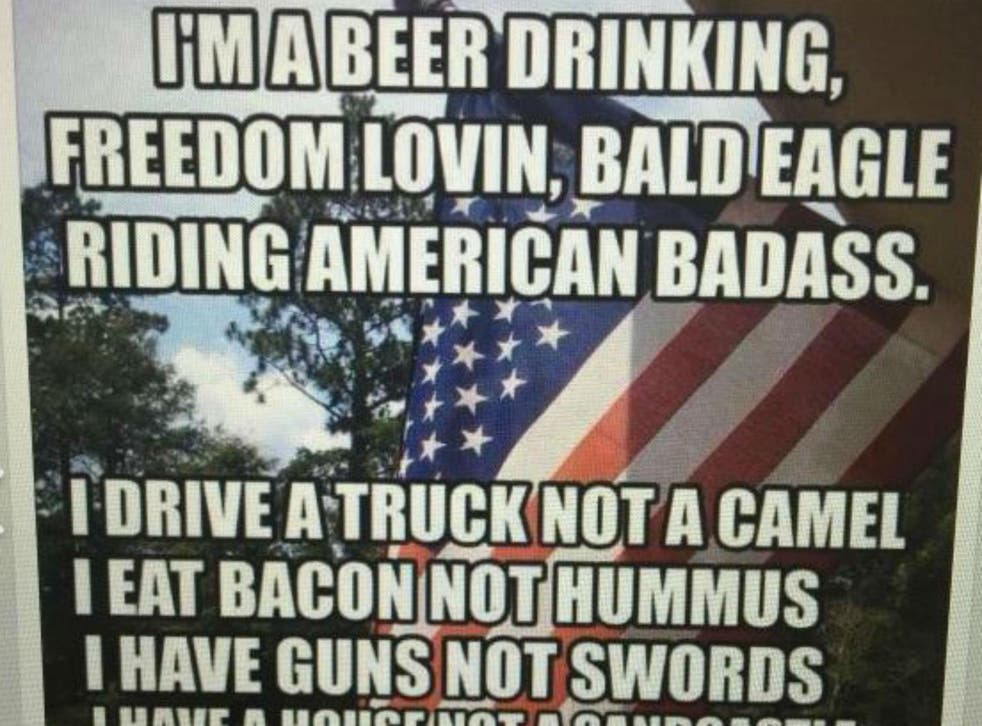 A high-ranking firefighter has been condemned for posting "racist" and "xenophobic" Facebook messages against Muslims and other minorities.
Captain Tim Goodman at the City of Detroit Fire Department, a public service worker who supervises several Muslim employees, was criticised by the Council on American-Islamic Relations for his social media posts, which were described as "the most deeply insensitive and offensive images" that the Michigan CAIR branch had "ever seen".
CAIR viewed more than 50 Facebook posts from Mr Goodman that the advocacy group deemed offensive, including pictures of Orthodox Jews with reference to anti-Semitic stereotype and Hispanic immigrants stating they would "do anything for papers".
Another post suggested people to leave wet electronic devices in rice to "attract Asians to fix your electronics".
Mr Goodman also shared an anti-Muslim poster which read: "I drive a truck not a camel, I eat bacon not hummus, I have guns not swords, I have a house not a sand castle, and lastly, goats are farm animals not wives."
He captioned the poster with the word "Amen".
His Facebook page has since been taken down.
World news in pictures

Show all 50
"It is exactly this type of xenophobic and racist atmosphere perpetrated at the City of Detroit Fire Department that led CAIR-MI to file a recent EEOC [workplace discrimination] complaint on behalf of a paramedic," said CAIR's staff attorney Amy Doukoure.
"No civil servant who risks their life to save others should be subjected to explicit and implicit racism and xenophobia in the workplace."
CAIR expressed concern that Mr Goodman was just one employee of several at the department who had expressed racist views on social media.
Executive Fire Commissioner Eric Jones said in a statement that the allegations were "profoundly disturbing" and were being investigated.
"The City of Detroit has a zero tolerance policy against any and all discrimination. Employees of the Detroit Fire Department are expected to adhere to that policy without fail," he said.
He said Mr Goodman had been placed on administrative leave without pay during the investigation.
The FBI reported a 67 per cent spike in anti-Muslim crimes in 2015 in the US, and CAIR recorded a record number of attacks against Muslim people and places of worship in 2016.
Register for free to continue reading
Registration is a free and easy way to support our truly independent journalism
By registering, you will also enjoy limited access to Premium articles, exclusive newsletters, commenting, and virtual events with our leading journalists
Already have an account? sign in
Register for free to continue reading
Registration is a free and easy way to support our truly independent journalism
By registering, you will also enjoy limited access to Premium articles, exclusive newsletters, commenting, and virtual events with our leading journalists
Already have an account? sign in
Join our new commenting forum
Join thought-provoking conversations, follow other Independent readers and see their replies