Research funded by soft drink industry 'masks link to obesity and diabetes'
Analysis of 60 studies financed by US soda giants finds an 'inherent bias' in their design 
Lucy Pasha-Robinson
Wednesday 02 November 2016 20:07 Comments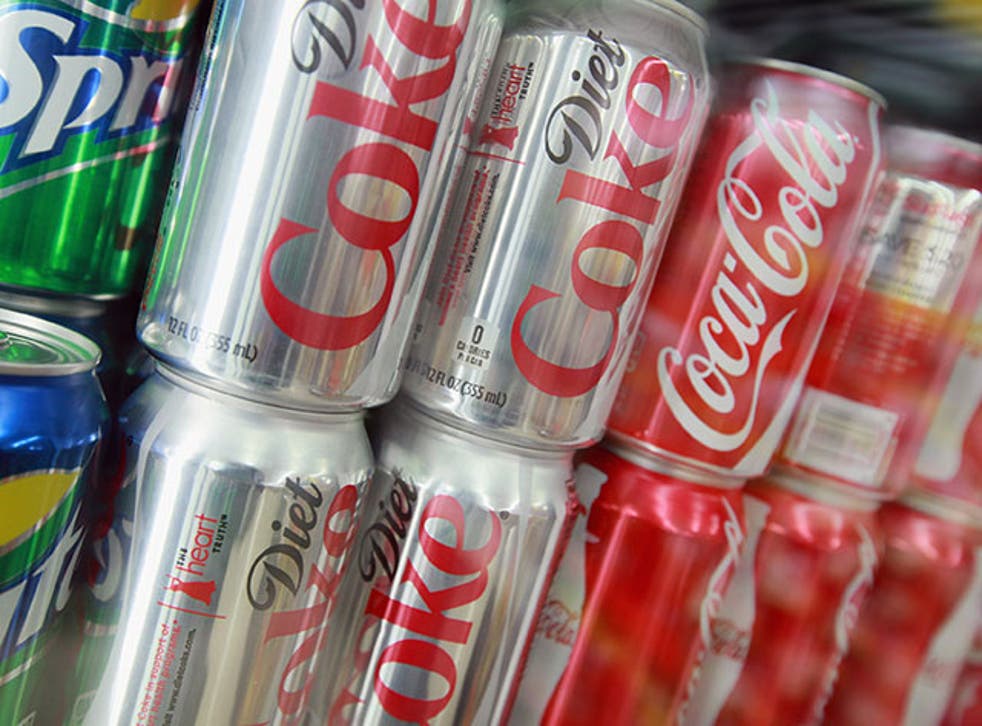 Studies funded by the soft drink industry are more likely to mask links to obesity and type two diabetes, according to a new report.
Researchers from the University of California analysed 60 studies published between 2001 and 2016 for a link between soft-drink consumption and health risks.
The analysis showed 100 per cent of the studies reporting no connection between obesity, diabetes and sugar-sweetened beverages, were industry-funded.
Of the 34 that did establish a link between soft drinks and poor health, only one was funded by the industry.
"This study adds to the growing literature that industry studies are inherently biased in their assessments, and for some time have attempted to influence the research agenda," Professor Carl Heneghan, Director of the Centre for Evidence-Based Medicine at the University of Oxford, told The Independent.
"Importantly, industry-funded research can undermine health and distort public health messages Therefore, it is essential that the public is made aware of study funding and its effect. Policymakers and decision makers should always seek out the source of funding when assessing whether a study is more likely be true or not and ensure non-industry studies are used, when available, to inform policy."
He added that biases in industry-funded studies were not usually due to poor methodology, but due to inherent problems in their design, including poor choice of comparators and problems with the way data is analysed and reported.
"If you look at just the independent studies, it becomes exceedingly clear that these drinks are associated with diabetes and obesity, yet there are pockets of society that believe that they don't cause these diseases because of the controversy that industry has created," Dean Schillinger, lead author of the report, told The New York Times.
"The reality is we are in a public health war with diabetes right now. In every war there is propaganda. What the public should take away from this is that we are being played. If you exclude the studies funded by industry and only look at the independently funded studies, it becomes apparent that sugar-sweetened beverages cause obesity and diabetes."
The report, published on Monday in the journal Annals of Internal Medicine, is not the first to criticise industry bias.
In October, the American Journal of Preventive Medicine found 96 health organisations in the US between 2011 and 2015 had accepted money from Coca-Cola, PepsiCo or both companies.
The latest research was commissioned following a legal battle between the soft drink industry and San Francisco, after city officials made it compulsory for advertisements of sugary drinks to contain a health warning, similar to the tobacco industry.
The beverage industry sued, claiming the warnings were "misleading" and violated free speech.
The amounts of sugar in food and drink

Show all 6
Dr. Schillinger was hired to assess the scientific link between soft drinks and health problems.
"We have a right — and a responsibility — to engage in scientific research. The research we fund adheres to the highest standards of integrity for scientific inquiry based on recognized standards by prominent research institutions," the American Beverage Association said in a statement.
"It's ironic that [Schillinger] would write about bias in research when he himself is clearly not an impartial researcher. This paper is the latest in a trend of pro-tax forces writing speculative opinion papers to influence voters a week before a vote on several ballot initiatives to tax beverages. Clearly pro-tax forces are worried that the voters are skeptical of their demands for regressive and discriminatory taxes."
Sugar has been blamed by many as the biggest contributor to the world's growing obesity crisis.
Warnings in the UK about its impact on health saw a tax on sugary drinks introduced in March by George Osborne in his eighth government budget.
However, increased awareness has failed to curb UK consumption according to Public Health England's latest figures.
The Independent has contacted the British Soft Drinks Assocation for comment.
Register for free to continue reading
Registration is a free and easy way to support our truly independent journalism
By registering, you will also enjoy limited access to Premium articles, exclusive newsletters, commenting, and virtual events with our leading journalists
Already have an account? sign in
Join our new commenting forum
Join thought-provoking conversations, follow other Independent readers and see their replies