Flight grounded in Phoenix after women use racial slurs and spit on passenger trying to stop them
Both women were charged with disorderly conduct and banned from future flights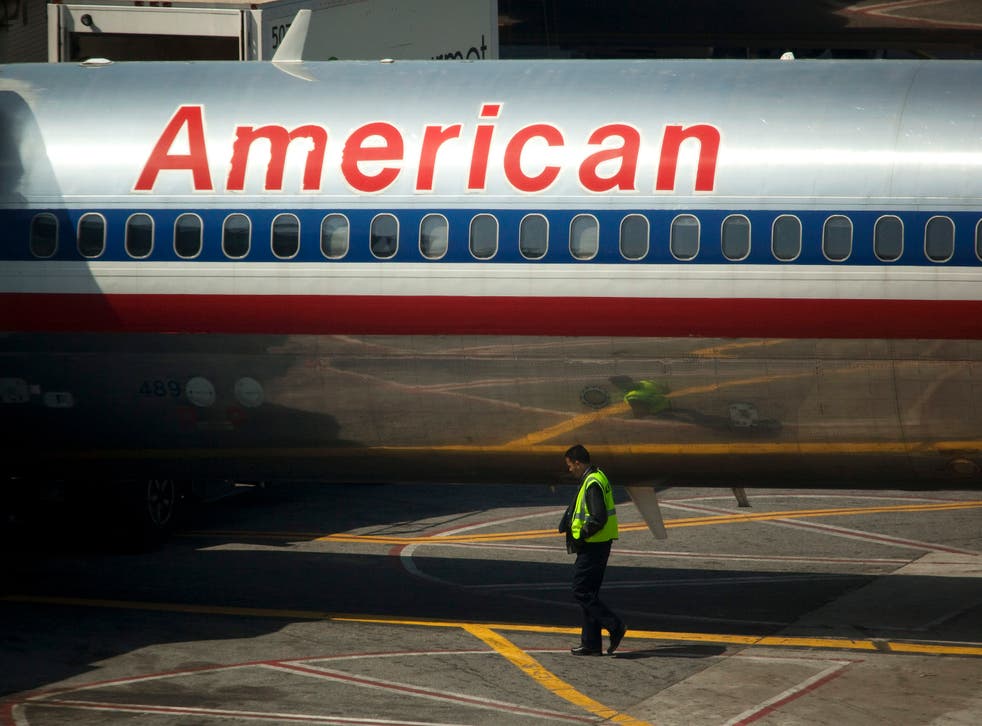 Leer en Español
An American Airlines flight had to divert to Phoenix, where two passengers were arrested after they allegedly used racial slurs on the plane and spat on a man trying to get them to stop.
Kelly Pichardo, 30, and Leeza Rodriguez, 29, both from the Bronx, New York, were flying from Dallas Fort-Worth to Los Angeles on American Airlines Flight 776 when they allegedly were overheard using language the airline described as "disturbing and unacceptable."
The Arizona Republic reported that a male passenger confronted the women and asked them to stop. Ms Pichardo allegedly spat on him.
Sergeant Mercedes Fortune of the Phoenix Police Department issued a statement on the confrontation.
"Witnesses reported that the two women were using racial slurs when a male passenger asked them to stop using that language," Ms Fortune said. "Kelly Pichardo became upset and allegedly spit at the male passenger who had asked her to stop using that language. The male passenger then began to record the two women and that is when Leeza Rodriguez struck the man's hand to keep him from recording the incident."
The man apparently took out his cellphone and tried to record the women, but Ms Rodriguez slapped his hand to try to stop him.
At that point, the plane diverted to Phoenix and the women were arrested for abusing passengers and crew members.
Both women are banned from future flights with the airline, pending a criminal investigation.
'We continue to investigate this incident and are working directly with impacted customers to ensure their well-being. We thank our crew members for their professionalism in managing a difficult situation," American Airlines said in a statement.
Both women were charged with disorderly conduct, and Ms Pichardo will also face an additional charge of assault.
Join our new commenting forum
Join thought-provoking conversations, follow other Independent readers and see their replies