Flint, Michigan to replace 18,000 lead-tainted pipes by 2020
A judge will review the settlement on Tuesday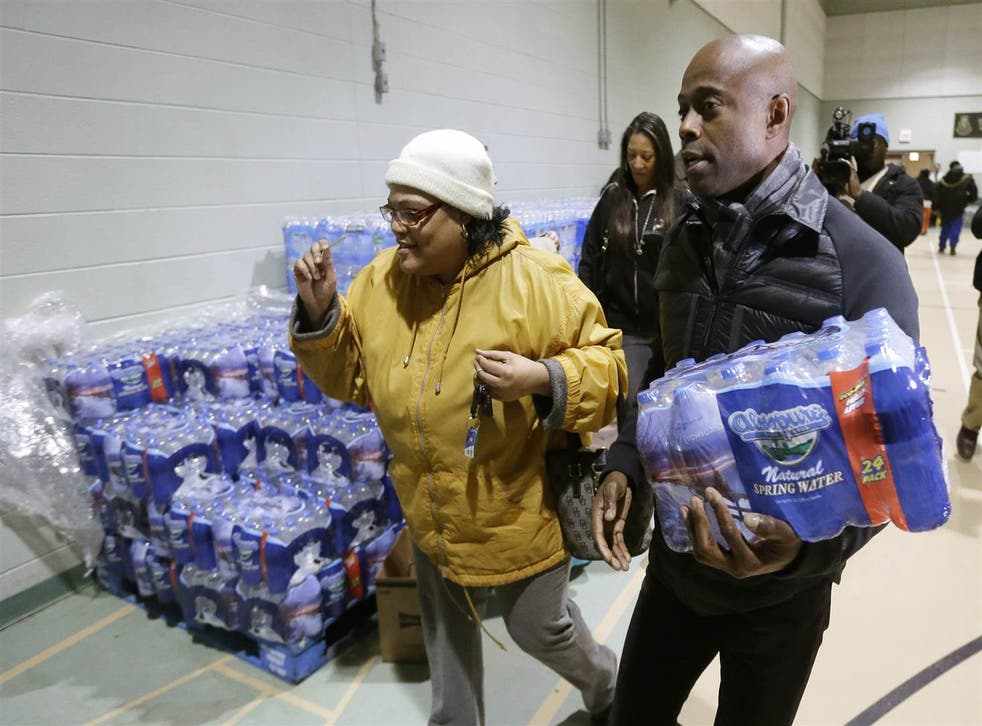 The state of Michigan has agreed to fund the replacement of thousands of lead-tainted water lines to settle a lawsuit filed by Flint residents and an environmental group last year.
Michigan will be paying $87 million to replace more than 18,000 galvanised-steel water lines by 2020 in the struggling city, the Associated Press reports. The 92-page settlement will be presented to a judge for his approval on Tuesday morning.
Under the agreement, the state will still provide free bottled water distribution centres and delivery services for Flint residents. Officials will also set aside another $10 million in case more pipes need replaced.
In pictures: Flint water crisis

Show all 10
The man-made water crisis began in 2014 when city officials swapped the water supply from the Detroit River to the Flint River. Lead soon began contaminating the city's water source. Authorities also failed to treat the corrosion.
"The proposed agreement is a win for the people of Flint," Dimple Chaudhary, an attorney with the Natural Resources Defense Council, which represents Flint citizens, told the AP. "It provides a comprehensive framework to address lead in Flint tap water and covers a number of critical issues related to water safety."
In January of this year, the water quality in Flint improved to federal standards but officials still warned residents not to drink the water, deeming it unsafe because the pipes still needed to be replaced.
"We are not out of the woods yet," Mayor Karen Weaver then said in a statement to the New York Times. "We still need help and support from the state and federal government so that all of the estimated 20,000 lead-tainted pipes remaining in the city will be replaced."
Register for free to continue reading
Registration is a free and easy way to support our truly independent journalism
By registering, you will also enjoy limited access to Premium articles, exclusive newsletters, commenting, and virtual events with our leading journalists
Already have an account? sign in
Register for free to continue reading
Registration is a free and easy way to support our truly independent journalism
By registering, you will also enjoy limited access to Premium articles, exclusive newsletters, commenting, and virtual events with our leading journalists
Already have an account? sign in
Join our new commenting forum
Join thought-provoking conversations, follow other Independent readers and see their replies