Flint water crisis: $28m grant to measure impact of poisoned water on children's learning
The emergency spending bill covers extra bottles of water and measuring young children's "developmental delays" after drinking lead
Rachael Revesz
New York
Thursday 28 January 2016 13:47 Comments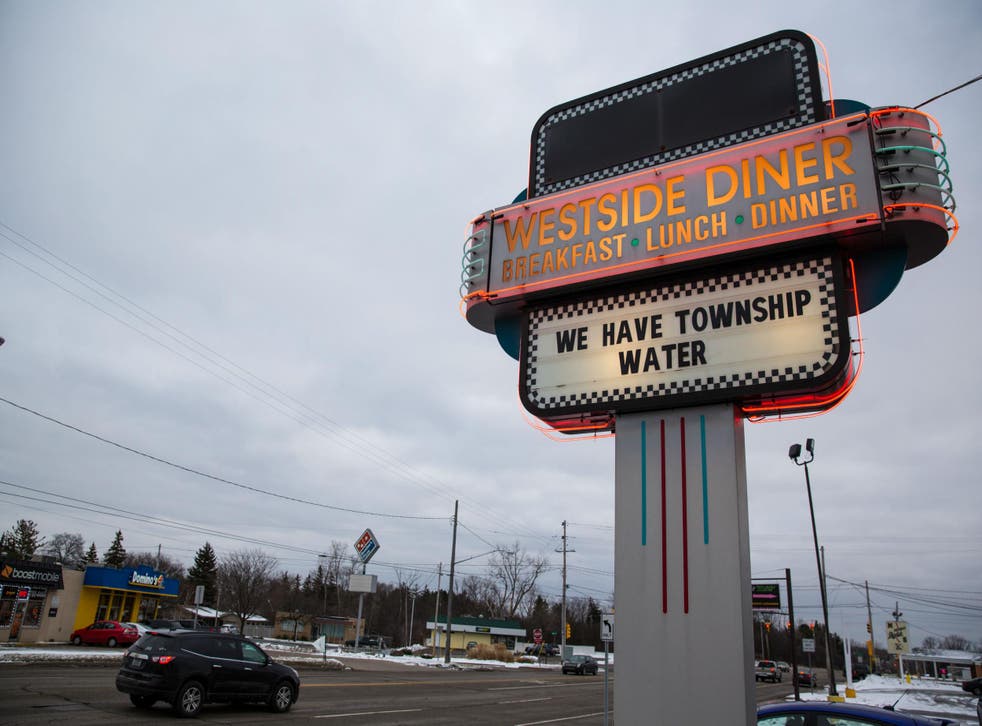 Michigan state is poised to spend $28 million more on solving the water crisis at Flint as part of an emergency bill to be voted on Thursday.
The money is proposed for extra bottles of water and filters and systems to monitor any "developmental delays" in young children.
It is the second round of funding since the polluted water supply was officially recognised by authorities last year. In October President Obama signed off on $9.3 million to help Flint reconnect with its original water supply in Detroit.
Governor Rick Snyder has also promised more funding for the city of 100,000 people in his forthcoming budget proposal.
Dr Marc Edwards, the man leading the research team that exposed the lead contamination in the water, was interviewed on Wednesday night on the MSNBC Rachel Maddow show.
He has been appointed to an emergency task force to resolve the crisis. He said to Ms Maddow that there should be a three-pronged solution, which starts with getting the corrosion of the lead pipes under control, to prevent lead leaking into the water supply.
"We have to determine if and when the water is safe again and longer-term in Flint, we have to figure out a way to get these pipes replaced," Dr Edwards said. "There's really is no precedent for this type of man-made disaster."
The extra funding also covers monitoring children who have drunk the water to see if they experience any "developmental delays".
Dr. Mona Hanna-Attisha, the Hurley Medical Center pediatrician who discovered high lead levels in the children of Flint, said not every child will have a problem.
"There are things we can do right now. … Nutrition plays a tremendous role. We don't have any grocery stores in Flint. We need to get them to their primary care doctor. We need a whole child approach."
Additional reporting by AP.
Register for free to continue reading
Registration is a free and easy way to support our truly independent journalism
By registering, you will also enjoy limited access to Premium articles, exclusive newsletters, commenting, and virtual events with our leading journalists
Already have an account? sign in
Join our new commenting forum
Join thought-provoking conversations, follow other Independent readers and see their replies