Flint water crisis: Independent investigation is launched to find out who poisoned city
Attorney General Bill Schuette says the people of Flint 'want to know if laws have been broken' and has hired former Detroit FBI head Todd Flood
Rachael Revesz
New York
Monday 25 January 2016 18:00 Comments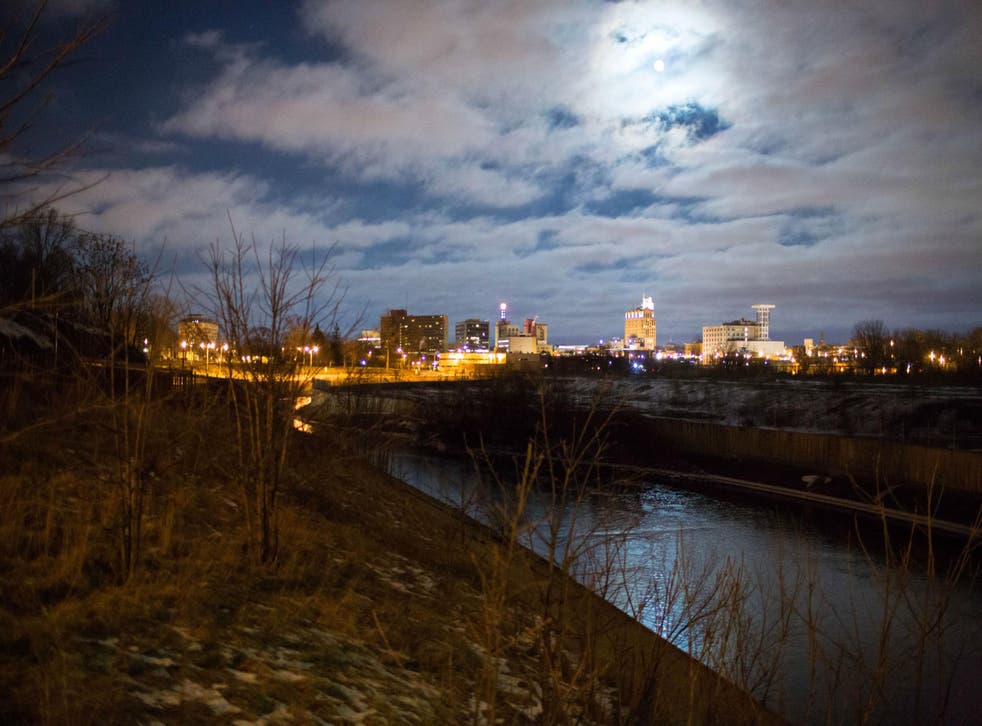 A new independent investigation has been set up to look into who is responsible for the polluted water supply at Flint, Michigan.
Michigan Attorney General Bill Schuette, speaking to reporters on Monday, said there will be "no borders or constraints" during the investigation as to why the people of Flint have been drinking water contaminated with lead for two years.
The review will include analyzing all emails and communication between local authorities, who have been accused of being aware of the problem for at least a year.
Mr Schuette would not be drawn on the timeline of the investigation or the costs involved.
"This will be a thorough investigation. It will be exhaustive and independent. What the people of Flint want is straight talk and no false promises," he said. "The people of Flint want to know if laws have been broken."
Prosecutor Todd Flood, former prosecutor for Wayne County and retired head of the Detroit FBI, said he will chase "all the facts".
"This is my case, this is my life right now," he told reporters. "I'm here to say that I don't know the landscape but we will investigate every person [involved]."
Mr Schuette said he is in discussions with lawyers and Flint Mayor Karen Weaver.
He did not give any detail on further action regarding the fact that Flint citizens have been fined for not paying their water bill.
"If you can't drink the bad water you shouldn't pay for it. To me it's like a defective product," he said.
"We're looking at what we can do internally - [using] a combination of EPA [Environmental Protection Agency], federal funds, if we need to suspend the water service - all I can tell you is residents are not using it to water their yard, right? It's an outrage to pay for something they can't drink."
The Daily Beast reported that the emergency manager for Flint, appointed by Republican Governor Rick Snyder in 2012, rejected the city's river as a water supply after consultation with the EPA, but that decision was reversed by the Snyder administration.
Register for free to continue reading
Registration is a free and easy way to support our truly independent journalism
By registering, you will also enjoy limited access to Premium articles, exclusive newsletters, commenting, and virtual events with our leading journalists
Already have an account? sign in
Join our new commenting forum
Join thought-provoking conversations, follow other Independent readers and see their replies