Flint water falls below federal lead limits but residents still can't drink it
The city has been dealing with the public health crisis since April 2014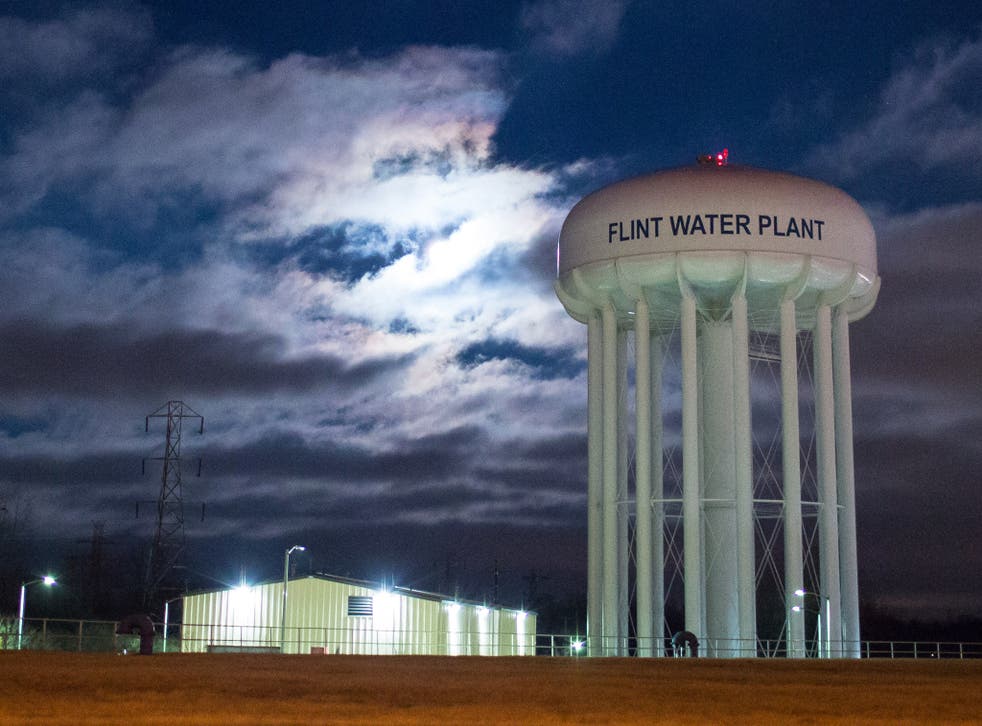 Michigan officials have announced that lead levels of the Flint water supply have finally fallen below federal limits, but still advised residents to keep using bottled water and filters as a precaution.
The Department of Environmental Quality had measured the city's lead levels over the last six months to be 12 parts per billion, putting it below the federal "action level" of 15 ppb. Lead levels were 20 parts per billion in the period January to June 2016. Officials told the Associated Press the current level is similar to that of other American cities.
The city has been dealing with this public health crisis since April 2014. During that time, 12 people died of Legionnaire's disease linked to the contaminated water and several children were diagnosed with lead poisoning.
In pictures: Flint water crisis

Show all 10
The state of Michigan acknowledged the problem in October 2015, saying that certain phosphates were not added to the pipes in order to reduce corrosion after a misinterpretation of federal regulations.
Gov Rick Snyder noted that there has been a "remarkable improvement" in the water quality in the past year.
"This is not the end of our work in Flint," he added, "but it is one more step along the path toward Flint's future."
The Republican governor has been sharply criticised by Flint residents for his handling of the water crisis.
In 2014, a state-appointed emergency manager made the decision to switch its water supply from Detroit's water system to the untreated Flint river in an effort to save the city money. The water, in turn, leached lead from old pipes, carrying it into the homes of the 100,000 Flint residents.
By the end of last year, 13 people were charged for the contamination of the city's water supply.