Square mile of Miami declared no-go zone for pregnant women as Zika cases jump
Federal authorities issue travel warning to pregnant women with plans to visit Miami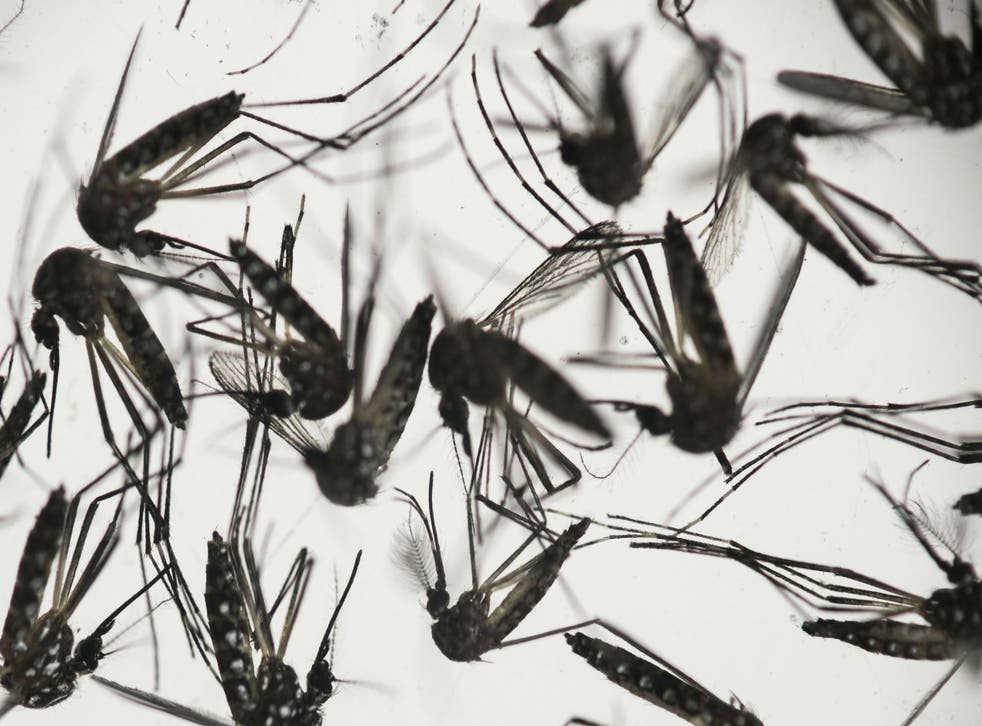 The Governor of Florida, Rick Scott, has announced that ten more people in his state have been diagnosed with the Zika virus likely to have been transmitted by mosquitoes, bringing the total in the state now to fourteen.
Officials confirmed that the new cases of Zika, which is already widespread in many Central and South American countries, including Brazil, were all in a small section of Miami in the far south of the state where conditions are most tropical. Of the 14 individuals identified with the virus so far, two are women and 12 are men.
The Centers for Disease Control meanwhile issued an advisory to pregnant women to avoid traveling to those parts of Miami where the Zika virus has been detected. The neighborhood concerned is the Wynwood design district, an area close to both Miami Beach and downtown Miami that is popular with tourists and filled with galleries and restaurants.
It is the first time the CDC has issued a Zika advisory for travel within the USA. It said pregnant women should avoid traveling to the so-called "transmission area" and women living within the roughly one-square-mile zone should take additional steps to avoid being bitten by mosquitoes.
The CDC, based in Atlanta, also said men and women who have recently visited the area should wait at least eight weeks before trying to conceive a child.
Mr Scott said he had asked the CDC, which is headed by Thomas Frieden, to send its emergency response team to assist with the state's own Department of Health, DOH, to monitor the situation, amid fears that the transmission zone could widen quickly, potentially to other population centres in Florida.
He was to hold a televised roundtable later on Monday to discuss his efforts to combat the spread of the disease, which can seriously impair brain development in unborn children if the mother is infected.
"Following today's announcement, I have requested that the CDC activate their Emergency Response Team to assist DOH in their investigation, research and sample collection efforts," Governor Scott said a statement. "Their team will consist of public health experts whose role is to augment our response efforts to confirmed local transmissions of the Zika virus."
"We will continue to keep our residents and visitors safe utilizing constant surveillance and aggressive strategies, such as increased mosquito spraying, that have allowed our state to fight similar viruses," Mr Scott added.
While the US had earlier reported several hundred people with Zika symptons, heretofore they had all contracted the virus while traveling abroad to areas where it is already prevalent. That it is now showing up in Florida is confirmation of the fears of health experts that mosquito transmission of the virus on the US mainland was bound to happen at some point.
Health authorities in Puerto Rico, a territory of the US in the Caribbean, are grappling with a sudden explosion of cases as the summer has become hotter and the measures taken to try to stop Zika, notably mosquito eradication programmes, have proven woefully inadequate.
There are already some 5,500 confirmed infections on the island, including of 672 pregnant women, but health experts believe the real number may be far higher. Indeed as many as 50 pregnant women may be becoming infected on the island every day. Tests on donated blood have shown that roughly 2 per cent of donors were infected in the last ten days.
"That's a stunning number and reflects an explosion of cases," the CDC's Mr Frieden told the New York Times.
Join our new commenting forum
Join thought-provoking conversations, follow other Independent readers and see their replies