Woman claims she filmed 'velociraptor' in her garden: 'Maybe I've watched Jurassic Park too much'
'Some say a large bird, but that makes no sense ... I'm sticking with raptor myself'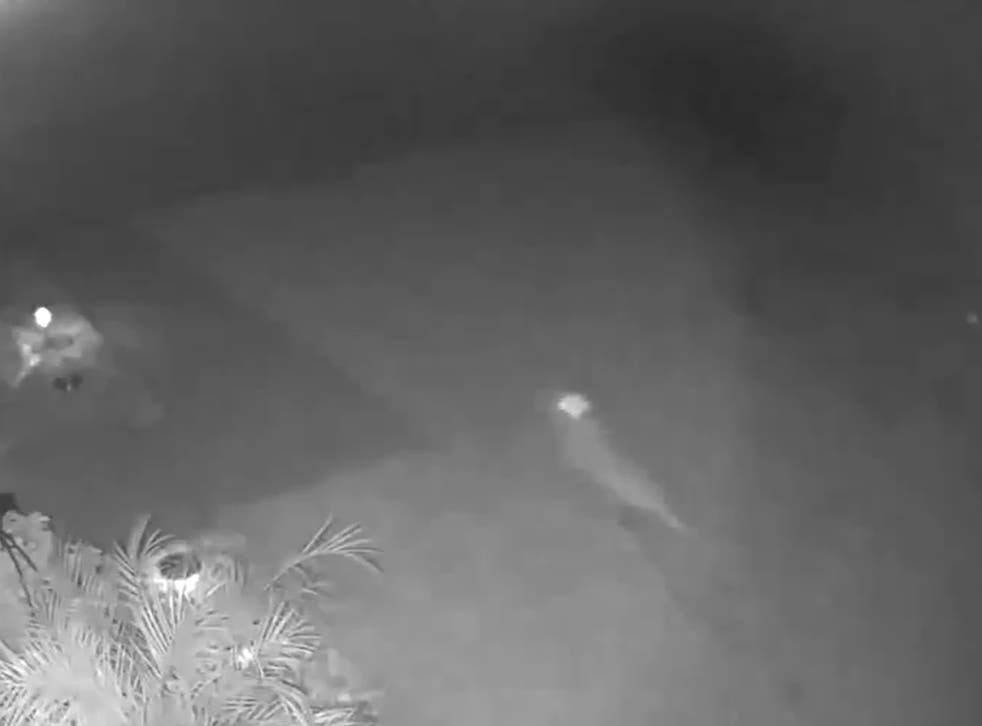 A woman in Florida has claimed she captured footage of a "small dinosaur" running through her back garden last week, prompting a fierce online debate about the mystery creature.
Cristina Ryan shared bizarre footage from her security camera with Fox 35 in which a small unknown animal can be seen dashing across her back garden.
The homeowner told the broadcaster that everyone who has seen the footage agrees that the figure looks prehistoric.
"Any animal we can come up with that would be 'walking' at 3.40 in the morning, wouldn't walk this way," she told the outlet.
She added: "Maybe I've watched 'Jurassic Park' too many times, but I see a raptor or other small dinosaur!"
The clip sparked intense discussion on social media with some insisting the beast was definitely a dog and others claiming it looked more like a bird.
"Some say a large bird, but that makes no sense – since whatever it appears to have front legs.  So not sure? Lol. I'm sticking with raptor myself," Ms Ryan joked.
One person commented: "Looks like a Komodo dragon or some type of lizard!"
"It's a dog, you can see the dog is dragging its leash and you can see the long tail of the dog," another person weighed in.
Some users even went as far as to suggest the figure could be extraterrestrial: "UFO recently sighted and guess this could be the CEO checking things out."
Register for free to continue reading
Registration is a free and easy way to support our truly independent journalism
By registering, you will also enjoy limited access to Premium articles, exclusive newsletters, commenting, and virtual events with our leading journalists
Already have an account? sign in
Register for free to continue reading
Registration is a free and easy way to support our truly independent journalism
By registering, you will also enjoy limited access to Premium articles, exclusive newsletters, commenting, and virtual events with our leading journalists
Already have an account? sign in
Join our new commenting forum
Join thought-provoking conversations, follow other Independent readers and see their replies