Florida family hospitalised after eating beef containing LSD
Police are investigating how the hallucinogenic substance ended up in the meat
Antonia Molloy
Saturday 08 March 2014 18:37 Comments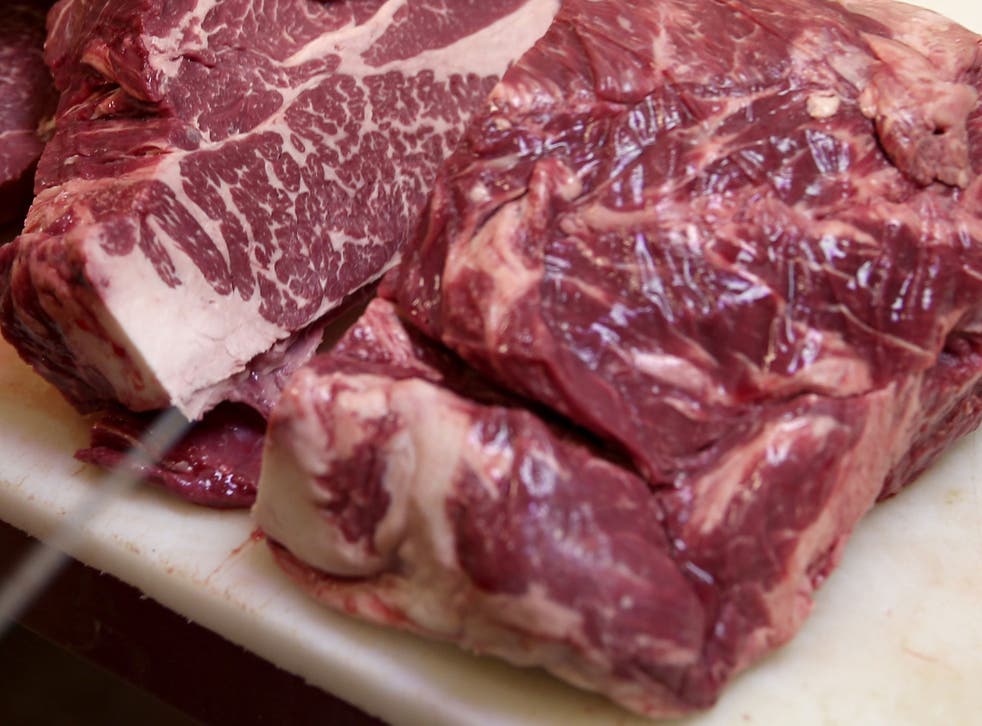 Police in Florida have launched an investigation after an entire family, including a pregnant woman, were hospitalised after eating LSD-contaminated beef.
24-year-old Ronnie Morales fell sick after eating dinner on Monday night, WTSP 10 News reported.
Morales was driven to St. Joseph's Hospital in Tampa by his girlfriend, 31-year-old Jessica Rosado, before she too fell ill.
"The symptoms that they had included hallucinations, dizziness, rapid heart rate," Tampa Police Chief Jane Castor said.
Rosado, who was nine months pregnant, was rushed to St. Joseph's Women's Hospital, where a baby boy was safely delivered. 
But later Rosado's two daughters, aged six and seven, also fell ill and reportedly suffered hallucinations.
After being treated, Morales and the two young girls were released from hospital on Wednesday, followed by Rosado and her new-born son on Thursday.
It was initially unclear what had caused the sudden illness, but on Friday officials said they had received test results from the medical examiner suggesting the meat had been laced with LCD.
"There was enough of some type of a substance to make all four members of that family gravely ill," Chief Castor said.
Tampa Police are now investigating how the LSD came to be in the meat, but confirmed the family were not involved.
The meat was bought at the Walmart located at 1501 North Dale Mabry Highway in Tampa. The store has since removed the product from its shelves.
In statement it said: "Like everyone else in the community, we are deeply disturbed about this situation and we are taking it very seriously. We want answers and we're committed to working with officials to get to the bottom of this.
"We know our customers expect safe, quality food and we require our suppliers to meet the highest of food safety standards. It's unclear where and how the food was tampered with or if the tampering occurred after purchase. However, out of an abundance of caution, we have pulled the remaining product from the store.
"We have been in touch with our supplier and they tell us they have no reports of similar incidents. We are also reviewing our store's surveillance video to see if we can find any information that might assist in the investigation. At this point, we're not aware of any suspicious activity."
Food processing company Cargill told WTSP 10 News that it had supplied the meat to Walmart.
A spokesperson said Cargill will cooperate with "any investigation related to the situation and know of no other additional related incidents".  
Register for free to continue reading
Registration is a free and easy way to support our truly independent journalism
By registering, you will also enjoy limited access to Premium articles, exclusive newsletters, commenting, and virtual events with our leading journalists
Already have an account? sign in
Register for free to continue reading
Registration is a free and easy way to support our truly independent journalism
By registering, you will also enjoy limited access to Premium articles, exclusive newsletters, commenting, and virtual events with our leading journalists
Already have an account? sign in
Join our new commenting forum
Join thought-provoking conversations, follow other Independent readers and see their replies