Florida divided over release of millions of genetically altered mosquitoes
'I find this criminal, that we are being bullied into this experiment'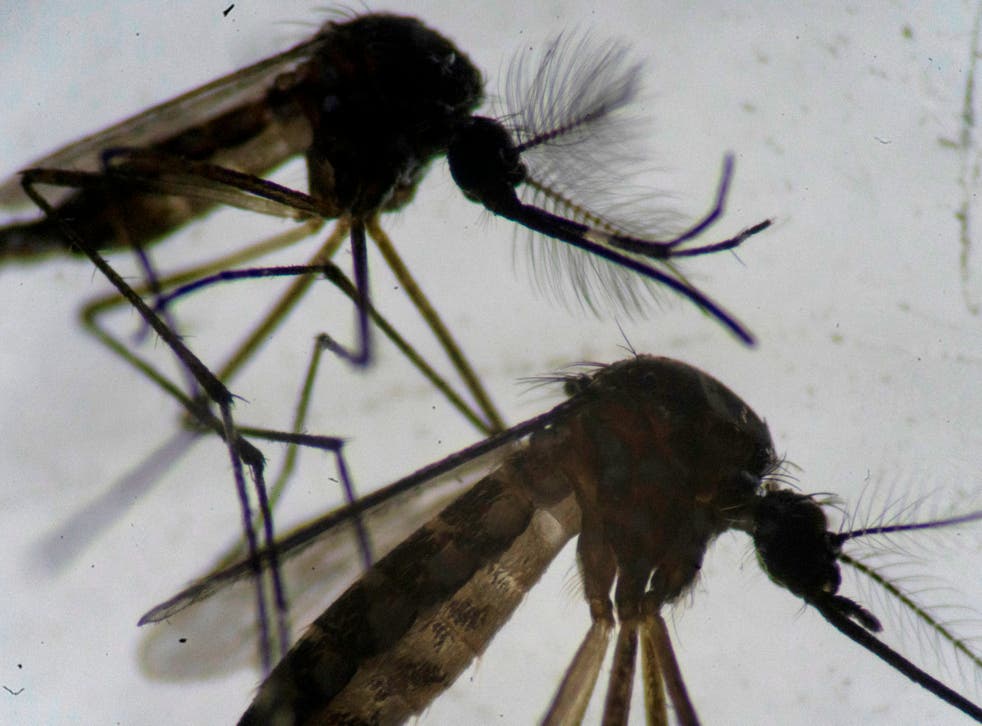 Leer en Español
Florida residents have expressed outrage over a biotech company's plan to release millions of genetically altered mosquitoes into their community.
Oxitec, a British biotech company, has projected to launch their pilot project to combat disease-transmitting mosquitoes in the week being 26 April in the Florida Keys.
The project will test whether the altered mosquitoes can work as an alternative to pesticides to control the spread of diseases, such as Zika, dengue, chikungunya, and yellow fever.
The company says that genetically engineered non-biting male mosquitoes will emerge from specifically placed boxes to mate with the local biting female mosquitoes.
They say that the female offspring of these encounters cannot survive and that the population of Aedes aegypti, a disease-spreading mosquito, will be subsequently controlled.
However, Florida Keys residents are escalating their protests against the project, saying they have been "bullied" into participating in the experiment that they deem "unsafe".
"I find this criminal, that we are being bullied into this experiment," Islamorada resident Meagan Hull said at a tense town council meeting in March, Futurism reported.
She added: "I find it criminal that we are being subjected to this terrorism by our own Florida Keys Mosquito Control Board."
Critics have raised concern that the engineered mosquito and the wild population could create genetic hybrids, but the biotech company has said the trial will not alter the wider mosquito population.
"I really tried to be on the side of 'yes let's do this,'" another Islamorada resident reportedly said at the meeting in March, ahead of the project's start date.
"The more questions I ask, there are no answers, and I just get more questions and more questions."
Oxitec says on its website that public support in project areas remains high for the plan and that they have full approval of all the necessary regulatory bodies to go ahead with the experiment.
The company told The Independent that their technology received support in 31 of 33 Monroe County precincts in 2016 in a first-ever referendum for a GM technology.
Meagan Hull, an Islamorada resident, explained to Futurism that she was unhappy there was "no third-party independent reviewed science", "safety studies or an "environmental impact study".
"Oxitec is giving us all the information, and they're the vendor… We have everything to risk, nothing to gain, and it's all for Oxitec's bottom line," she said.
The company told The Independent that it has full approval from the US EPA and the Florida Department of Agriculture and Consumer Services and support from the US Centers for Disease Control and an independent advisory board.
They explained that these approvals came following an "exhaustive" regulatory assessment that included more than 70 scientific and technical documents, 4,500 pages of material, and 25 commissioned scientific studies.
"All found that Oxitec's technology poses no risk to humans, animals or the environment, including endangered species," a spokesperson said.
Andrea Leal, the executive director of the Florida keys mosquito control district said in a press release that "an important part of FKMCD's mission is to protect residents in the Florida Keys from the disease-transmitting mosquito, Aedes aegypti."
She added: "As we are seeing development of resistance to some of our current control methods, we are in need of new tools to combat this mosquito."
Register for free to continue reading
Registration is a free and easy way to support our truly independent journalism
By registering, you will also enjoy limited access to Premium articles, exclusive newsletters, commenting, and virtual events with our leading journalists
Already have an account? sign in
Register for free to continue reading
Registration is a free and easy way to support our truly independent journalism
By registering, you will also enjoy limited access to Premium articles, exclusive newsletters, commenting, and virtual events with our leading journalists
Already have an account? sign in
Join our new commenting forum
Join thought-provoking conversations, follow other Independent readers and see their replies