Florida man 'had parents fly from India to help him beat his disobedient wife'
Police rescue the mother of one from a 'horribly abusive situation'
Wednesday 06 September 2017 09:03
comments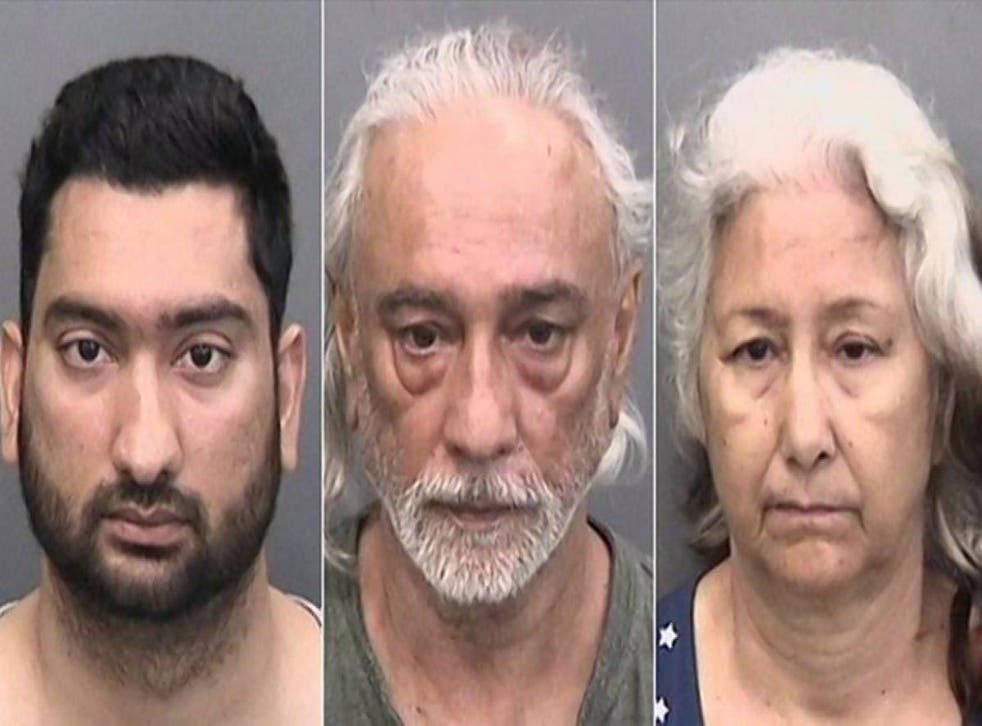 A man's parents reportedly flew from India to Florida to "discipline" his wife for "being disobedience".
Authorities rescued the mother of a one-year-old, from what they described as a "horribly abusive situation".
The woman, who has not been named, was held in her home against her will by her husband, Devbir Kalsi, 33.
Police said his parents had flown to his home to participate in the abuse.
Investigators believe Kalsi and his parents, Jasbir and Bhupinder Kalsi, had been abusing the woman for a long period of time.
The arrest report said Kalsi struck her "repeatedly and forcefully" and when the woman attempted to defend herself, his parents began hitting her too, leaving bruises on her face, neck and torso,
The victim told her parents in India about the abuse who notified the sheriff's office, Fox 13 news reported.
When officers arrived at the property to investigate, they had to enter forcibly after they found the door blocked by Kalsi.
The victim was heard inside the property screaming to be saved and asking officers to rescue her child.
World news in pictures

Show all 50
She was found with bruises all over her body and told officers that her phone had been taken away and that a knife had been held to her throat.
"I'm both sad and scared at the same time," said her neighbour Stephanie Payne. "I'm upset that this was all going on right across the street from me and I never knew and couldn't do anything about it and couldn't help her because that really breaks my heart to know that a woman and her one-year-old were being treated so poorly and were so scared."
Kalsi and his parents are facing a wide range of charges. They include aggravated battery with a deadly weapon, failure to report child abuse and false imprisonment.
All three could also be deported back to India.
Join our new commenting forum
Join thought-provoking conversations, follow other Independent readers and see their replies