Man with machete tattoo accused of machete attack
Victim is unable to 'use or move his left hand due to the severity of the injury he sustained,' say authorities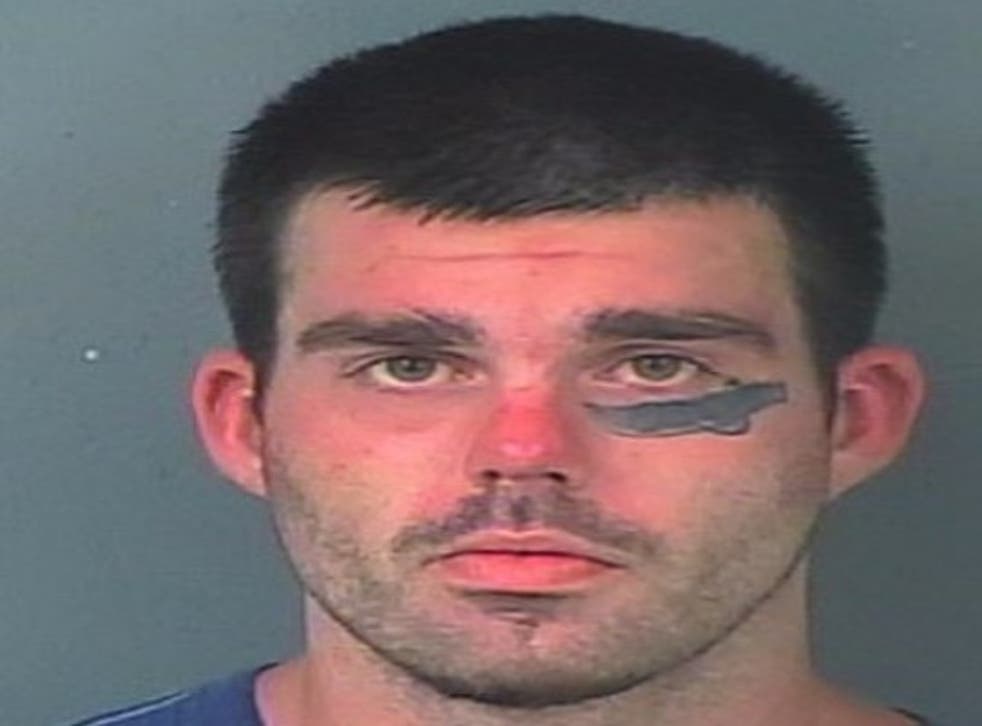 A Florida man with a machete face tattoo has been arrested for allegedly attacking someone with a machete.
Justin Arthur Allen Couch, 25, has been charged with aggravated battery after he attacked a man over the weekend, according to the Hernando County Sheriff's Office.
The victim arrived at a residence he was temporarily staying at, in Central Florida's Gulf Coast, at around 10pm on Saturday, and discovered a group of people he didn't know having "a gathering."
Mr Couch, who was a part of the group in the house, started arguing with the victim and told him to leave.
They went outside, as the victim did not want to argue in front of the group, and Mr Couch brought a machete out with him.
After the argument continued, the victim agreed to leave, but told Mr Couch that he needed to go back inside to collect his wallet and phone.
Mr Couch reportedly refused to let him back in, and told the victim: "There's nothing here for you, leave," according to Fox 13.
When the victim reiterated that he needed to get inside, Mr Couch allegedly hit him on the arm and leg with the flat side of the machete.
He then swung the machete at the victim's face, who put his arm in the way, and was struck by the blade of the weapon.
He then passed out, and was taken to a local healthcare facility, Bayfront Health Spring Hill, after Mr Couch drove him to a friend's house, who then transported him to the hospital.
The authorities confirmed that the victim is unable to "use or move his left hand due to the severity of the injury he sustained."
Mr Couch, who was arrested on Monday, remains in custody and has his bond set at $10,000 (£8,097).
Register for free to continue reading
Registration is a free and easy way to support our truly independent journalism
By registering, you will also enjoy limited access to Premium articles, exclusive newsletters, commenting, and virtual events with our leading journalists
Already have an account? sign in
Register for free to continue reading
Registration is a free and easy way to support our truly independent journalism
By registering, you will also enjoy limited access to Premium articles, exclusive newsletters, commenting, and virtual events with our leading journalists
Already have an account? sign in
Join our new commenting forum
Join thought-provoking conversations, follow other Independent readers and see their replies