Florida man shoots himself, but doesn't notice for two whole days
He only noticed the bullet hole in his arm when he finally changed shirts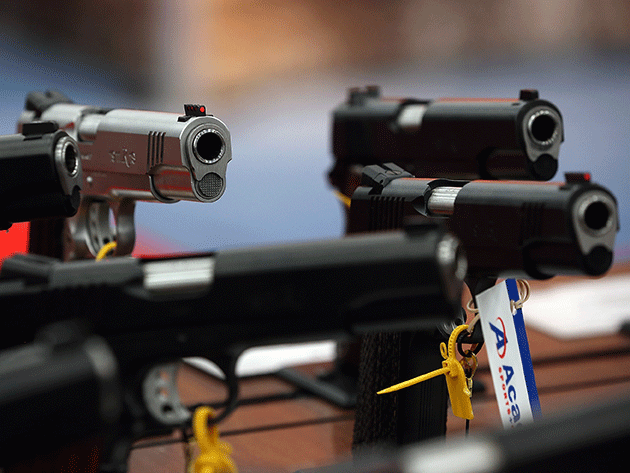 A Florida man accidentally shot himself while cleaning his handgun, but only noticed two days later when he changed his shirt and discovered the bullet hole in his arm.
Michael Blevins, 37, checked himself into a hospital in Orange City, Florida on Saturday after finding entrance and exit wounds in his arm. According to the Daytona Beach News-Journal, Mr Blevins told police he had been cleaning his .22 calibre pistol last Thursday when he held the weapon to his chest to prevent his dog jumping up at it.
As he stood up, his bad back gave out, he fell and hit his head on a glass coffee table. He heard a gunshot at the time, he said, but felt no pain – perhaps because he was taking medication for his back pain. It was only on Saturday, as he changed from his long-sleeved black shirt into a light brown one, that he realised he had injured himself.
Join our commenting forum
Join thought-provoking conversations, follow other Independent readers and see their replies