Florida moves to ban captive orca shows and breeding
Move follows release of documentary alleging mistreatment of whales at SeaWorld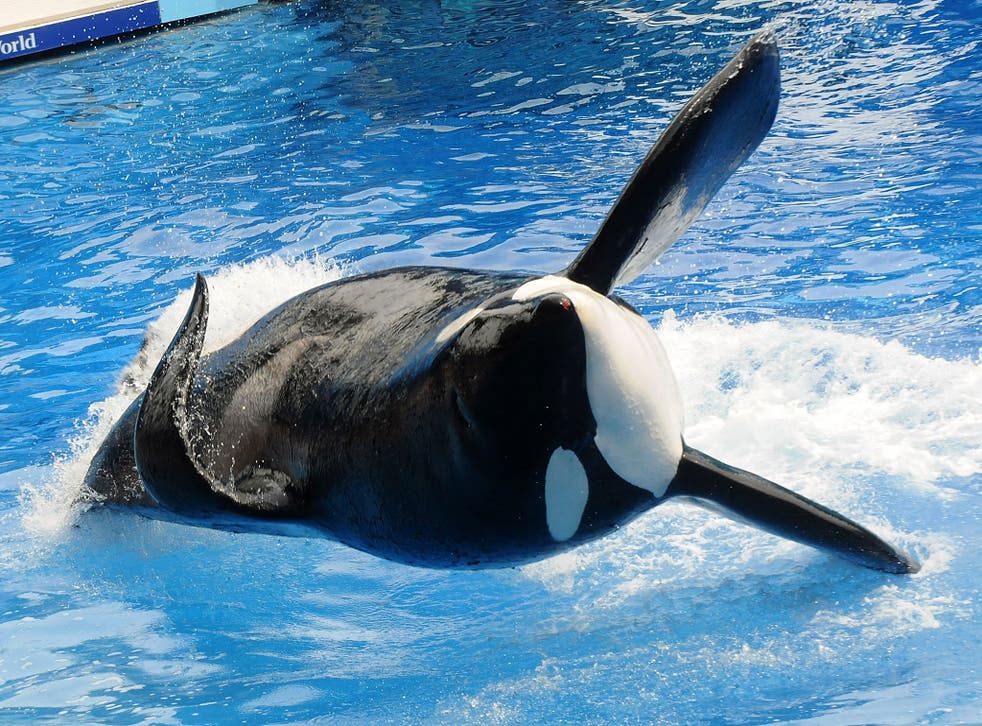 A Florida bill would ban killer whale breeding and shows, seeking to enshrine in law SeaWorld's move away from orca-based entertainment.
Prompted in part by the release of a documentary alleging mistreatment of orcas at SeaWorld, states that host the popular aquatic theme parks have sought to prohibit captive breeding and orca performances.
SeaWorld responded by announcing it would halt its captive breeding programmes and move towards educational orca features.
After failing on an initial attempt, California passed a law in 2016 that outlawed breeding orcas and holding them in captivity for "display, performance, or entertainment purposes". One of SeaWorld's locations is in San Diego.
Now elected officials in Florida, home to an Orlando location, are seeking to pass a similar measure. A new bill would bar holding orcas for entertainment purposes, mandating they be used "for educational presentations only".
"If return to the wild is not possible, the orca may be used for educational presentations, but may not be used for breeding, performance, or entertainment purposes," the bill says.
In a statement explaining its shift from orca shows to orca education, SeaWorld described new "natural orca encounters" that would "focus on the research, education, care and respect that align with our mission to advance the well-being and conservation of these beautiful creatures".
SeaWorld's killer whales

Show all 10
Given those changes, SeaWorld told the Miami Herald the proposed law was unnecessary.
"The legislation is unneeded and distracts from the great work being done to positively impact Florida's wildlife," the company said in a statement.
Register for free to continue reading
Registration is a free and easy way to support our truly independent journalism
By registering, you will also enjoy limited access to Premium articles, exclusive newsletters, commenting, and virtual events with our leading journalists
Already have an account? sign in
Register for free to continue reading
Registration is a free and easy way to support our truly independent journalism
By registering, you will also enjoy limited access to Premium articles, exclusive newsletters, commenting, and virtual events with our leading journalists
Already have an account? sign in
Join our new commenting forum
Join thought-provoking conversations, follow other Independent readers and see their replies