Florida shooting suspect had history of mental illness, court records show
New details are emerging about the suspected gunman behind America's latest mass shooting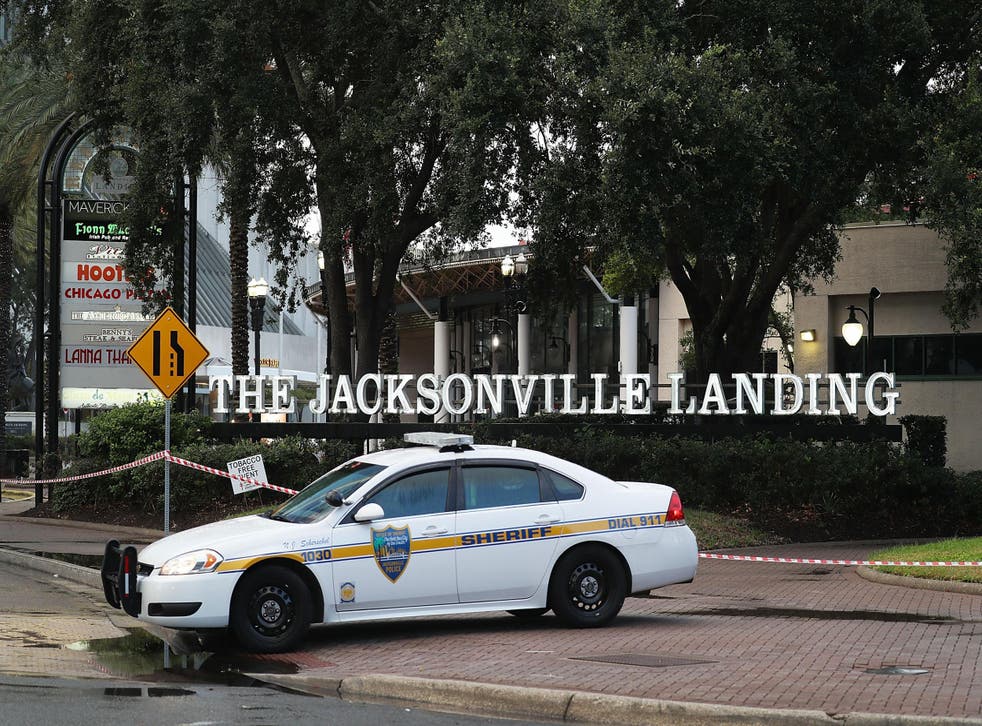 The suspected gunman behind America's latest mass shooting had a history of mental illness and was prescribed anti-psychotic medicine, court records revealed.
Divorce filings from the parents of 24-year-old David Katz say that, as a teenager, the Baltimore resident was twice hospitalised in psychiatric facilities and that he was prescribed anti-psychotic and anti-depressant medications.
The records showed Mr Katz's parents disagreed deeply on how to care for their troubled son. Mr Katz's father claimed his estranged wife was exaggerating symptoms of mental illness as part of the couple's long-running and acrimonious custody battle. They divorced in 2007.
The divorce records were first obtained by the Associated Press and published on Monday, one day after Mr Katz allegedly killed two people and wounded ten others before fatally shooting himself at the "Madden NFL 19" tournament in Jacksonville.
The news about Mr Katz's supposed mental health issues arrived as other developments came to light surrounding the shooting — including reports from Florida officials that video gamers were allegedly targeted in the attack.
Jacksonville Sheriff Mike Williams said during a news conference Monday that video surveillance of the shooting showed Mr Katz walking past other patrons at a pizzeria before heading to a back room where the tournament was being hosted and opening fire.
Gunshots and screaming heard during Madden NFL livestream
The wounded victims are all expected to recover, according to Mr Williams. The sheriff also said Mr Katz carried two guns during the shooting, but appeared to have only fired one.
Investigators said the guns were purchased legally in Baltimore from a licensed dealer.
Still, numerous questions remain as to how Mr Katz allegedly acquired a gun, and why he chose the gaming event in Florida as his target.
The Jacksonville Sheriff's Office, which did not immediately respond to a request for comment, has not provided a motive for the shooting.
Prior to this weekend, Mr Katz was known by several fellow video gamers as quiet and somewhat odd.
Shay Kivlen was the best friend of one of the gamers who was killed in Sunday's shooting.
He told the Associated Press that Mr Katz didn't talk much with fellow gamers, either online or when they met face-to-face for Madden tournaments. He said much of what he and others knew of Mr Katz, they learned from his baffling style of playing the game.
World news in pictures

Show all 50
Mr Kivlen said Mr Katz was smart, "but something was off about him".
He said Mr Katz wasn't known to trash talk with rivals. But after winning a championship last year, Mr Kivlen said Mr Katz "got up and let out the weirdest scream ever".
Mr Kivlen was at his Jacksonville hotel when the shooting happened Sunday.
Additional reporting by AP
Join our new commenting forum
Join thought-provoking conversations, follow other Independent readers and see their replies