Florida shooting: GoFundMe for 'hero' coach who shielded pupils from gunman exceeds $30,000
Aaron Feis a 'big ol' teddy bear', says colleague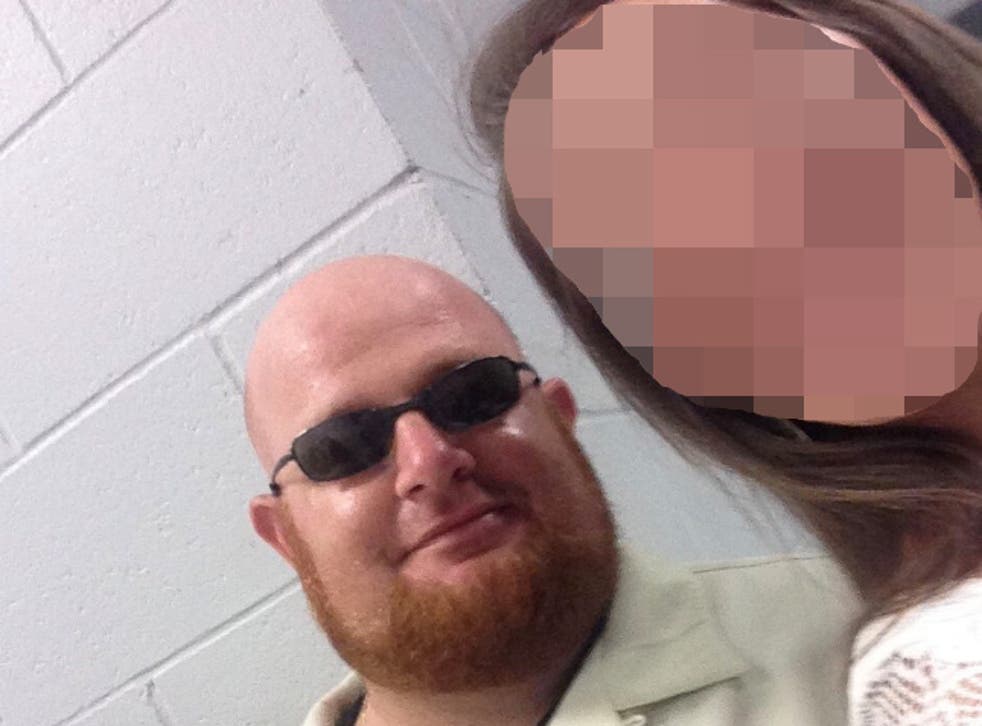 Thousands of dollars have been raised for the family of a football coach who was killed after a gunman opened fire at a secondary school in Florida.
Aaron Feis was described as a "big ol' teddy bear" and hailed a "hero" after he reportedly shielded students from a shooter at Marjory Stoneman Douglas High School.
The 37-year-old was among 17 people killed after police said 19-year-old Nikolas Cruz walked into the school and opened fire with an assault rifle. A further 15 people were injured.
Mr Feis was a former student and football player at the school and went on to work as an assistant football coach, security guard and bus driver there.
A GoFundMe page raising money for Mr Feis' wife and young daughter reached over $30,000 (£21,000) 11 hours after it was set up on Thursday, exceeding the $25,000 target.
"On February 14, 2018 a kind, caring hero sacrificed his life to save the lives of children," the page says.
"Aaron Feis will be remembered in the hearts and minds of every life he touched in his years as a football player, football coach, security guard, bus driver, friend, brother, husband, and father."
The school football team announced Mr Feis's death on Thursday morning in a Twitter post, saying: "He died a hero and he will forever be in our hearts and memories."
The school's head football coach, Willis May, described Mr Feis as a "big ol' teddy bear" and an "excellent family man" in an interview with the Orlando Sentinel.
He described him as a "hardcore" coach who "took pride" in his work with the students.
"I trusted him. He had my back. He worked hard," he added.
The school's athletic director and wrestling coach, Chris Hixon, 49, died from injuries sustained in the attack "a little after" Mr Feis, the head coach told the Sentinel.
Karlos Valentin, who was on the wrestling team, described Mr Hixon as "a father figure".
Also among the staff who died was cross-country coach and geography teacher Scott Beigel.
He reportedly died while ushering students back into his classroom.
Kelsey Friend, one of Mr Beigel's students, told CNN he was shot outside the classroom door and that he saved her life.
"Mr Beigel was my hero and he still will forever be my hero. I will never forget the actions that he took for me and for fellow students in the classroom," she said. "I am alive today because of him."
World news in pictures

Show all 50
Mr Cruz has been charged with 17 counts of premeditated murder and made a brief initial court appearance on Thursday, in which he was ordered to be held without bond.
"He's a broken human being," his lawyer, public defender Melissa McNeill, told reporters. "He's sad, he's mournful, he's remorseful."
Authorities have not described any specific motive, except to say that Mr Cruz had been kicked out of the high school, which has about 3,000 students and serves an affluent suburb where the median home price is nearly $600,000.
Students who knew him described a volatile teenager whose strange behaviour had caused others to end friendships with him.
Agencies contributed to this report
Register for free to continue reading
Registration is a free and easy way to support our truly independent journalism
By registering, you will also enjoy limited access to Premium articles, exclusive newsletters, commenting, and virtual events with our leading journalists
Already have an account? sign in
Register for free to continue reading
Registration is a free and easy way to support our truly independent journalism
By registering, you will also enjoy limited access to Premium articles, exclusive newsletters, commenting, and virtual events with our leading journalists
Already have an account? sign in
Join our new commenting forum
Join thought-provoking conversations, follow other Independent readers and see their replies