Florida shooting: Crowdfunding page set up for victims' families raises more than $750k in just one day
The funds will help the families of the three adults and 14 children killed at Marjory Stoneman Douglas High School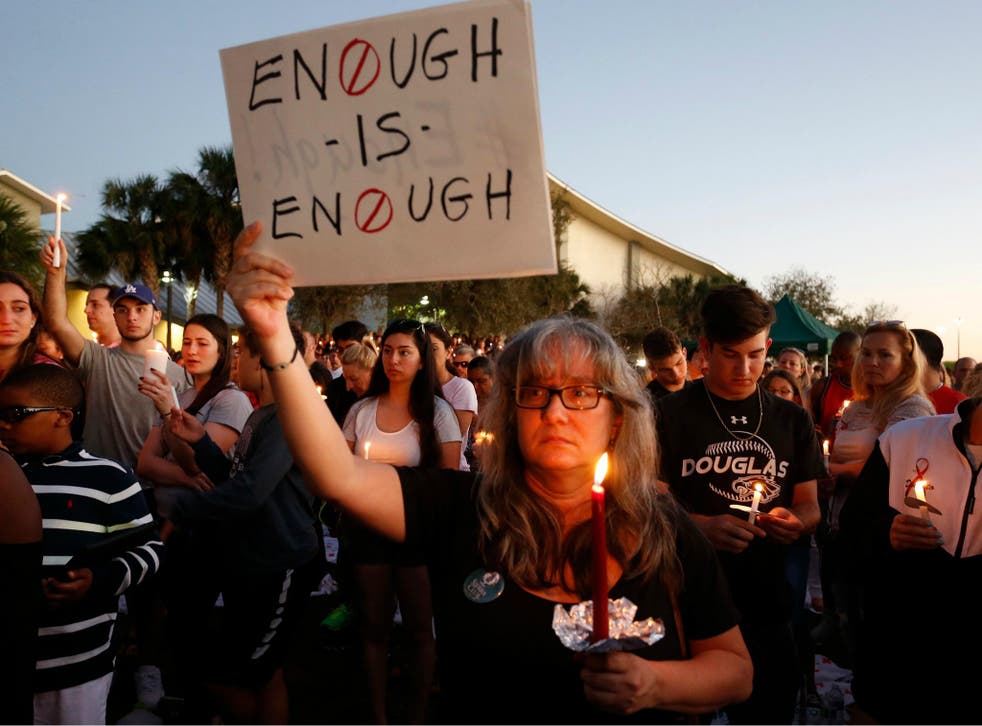 The crowdfunding page to assist victims and their families in Parkland, Florida has raised over $750,000 in just 24 hours.
Earlier this week, three adults and 14 students at Marjory Stoneman Douglas High School were killed in the 18th mass shooting in the US this year.
The page was set up by the Broward Education Foundation, a charity whose mission it is to support the Broward County public school system.
"Broward County Public Schools district is dealing with the unimaginable tragedy that unfolded on Feb. 14 at Marjory Stoneman Douglas High School in Parkland, Fla. There are no words to express the sorrow that we are all feeling," the page read.
The campaign went live only one day ago during a news conference when police and country authorities had announced more detail about the suspected gunman, a former student Nikolas Cruz, and the status of the investigation.
The funds will go to victims' families to defray funeral costs and other expenses.
Nearly 14,000 separate donations have been made thus far according to the GoFundMe page for a total of over $750,000 (£534,000), often accompanied by public messages of grief and condolence.
One donor named "john grimanis" said: "For the fallen and their families- may we all finally change this country's laws in their honor and the honor of all other victims of senseless violence."
Florida shooting – in pictures

Show all 10
Alyssa Singh wrote: "May God continue to bless the families and loved ones of the victims! Those who lost their lives will never be forgotten! This senseless act is only going to bring our community closer together and make us stronger!"
The page is full of nearly 100 pictures posted of scenes from the high school's surrounding community, children who attend or have attended the school, and tributes to victims.
The 19-year-old suspect is being held in police custody without bond and allegedly suffers from mental health issues.
Police said he came on to school grounds as classes were being dismissed for the day and opened fire. He reportedly fled the scene by blending in with students but was apprehended at a nearby fast food chain.
Register for free to continue reading
Registration is a free and easy way to support our truly independent journalism
By registering, you will also enjoy limited access to Premium articles, exclusive newsletters, commenting, and virtual events with our leading journalists
Already have an account? sign in
Register for free to continue reading
Registration is a free and easy way to support our truly independent journalism
By registering, you will also enjoy limited access to Premium articles, exclusive newsletters, commenting, and virtual events with our leading journalists
Already have an account? sign in
Join our new commenting forum
Join thought-provoking conversations, follow other Independent readers and see their replies