Florida wildfire covering 6,000 acres forces evacuations and closes Alligator Alley
'This is an extremely dangerous situation and the fire conditions are making it very difficult to predict the movement and protect property'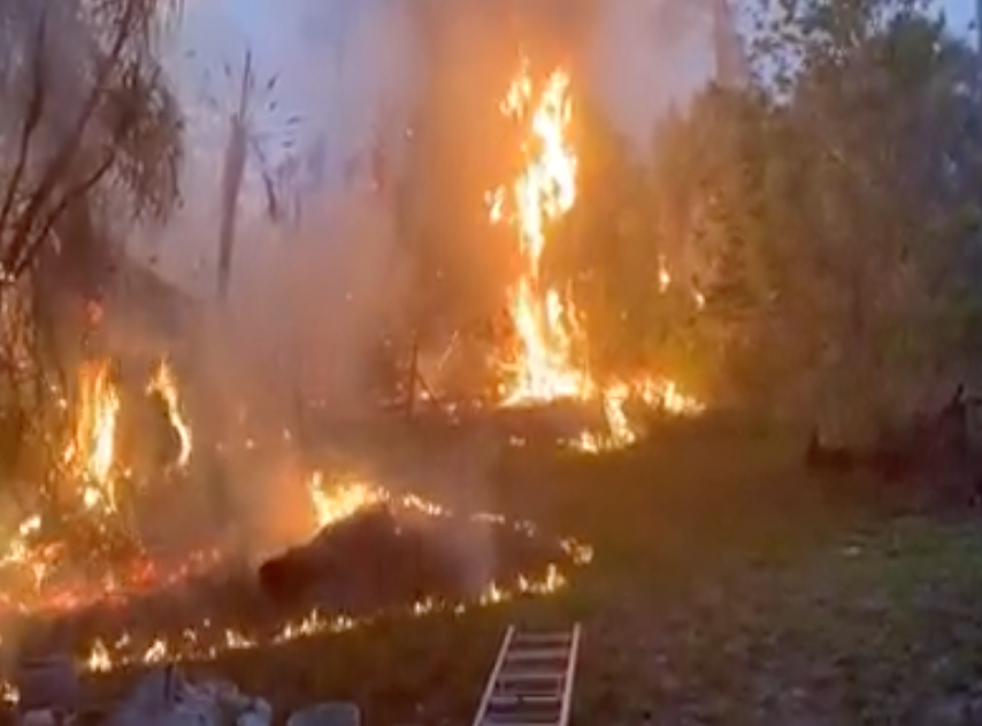 Wildfires fuelled by strong winds and dry weather are sweeping across Florida forcing evacuations in the Naples area.
NBC 2 reports that several brush fires began burning in Golden Gate Estates in Collier County on Wednesday.
They eventually combined to form one large fire spanning as much as 6,000 acres on Thursday. The fire is five to ten per cent contained.
Parts of Interstate 75, known as Alligator Alley, have been closed as a precaution, with visibility changing unpredictably due to smoke and shifting winds.
The Naples Fire-Rescue Department said in a statement posted to Facebook: "All residents in the area of the fires should be aware of the danger and follow any orders advising evacuation."
"This is an extremely dangerous situation and the fire conditions are making it very difficult to predict the movement and protect property."
Governor Ron DeSantis is travelling to Collier County to receive an update on the fires from local emergency officials.
On Wednesday night the local sheriff's office tweeted: "Moderate winds are contributing to significant fire movement which is now anticipated throughout the late night."
More than a dozen wildfires raged across Florida this week thanks to hotter and drier than average weather in April.
The Florida Panhandle was hit hard last week when wildfires led to evacuations and road closures near Pensacola.
Register for free to continue reading
Registration is a free and easy way to support our truly independent journalism
By registering, you will also enjoy limited access to Premium articles, exclusive newsletters, commenting, and virtual events with our leading journalists
Already have an account? sign in
Register for free to continue reading
Registration is a free and easy way to support our truly independent journalism
By registering, you will also enjoy limited access to Premium articles, exclusive newsletters, commenting, and virtual events with our leading journalists
Already have an account? sign in
Join our new commenting forum
Join thought-provoking conversations, follow other Independent readers and see their replies