Florida woman fights to keep 6-foot alligator Rambo as pet inside home
'Rambo is my life. Since my son died, he's the only thing that's kept me going'
Serina Sandhu
Thursday 17 March 2016 12:52 Comments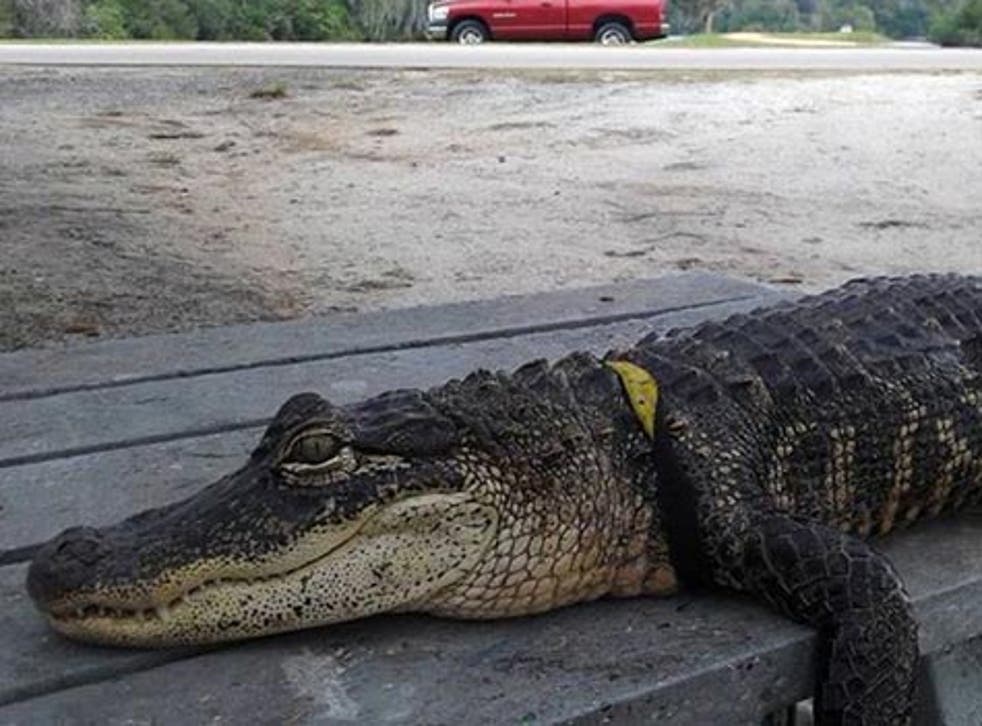 A woman from Florida is fighting to keep her six-foot-long alligator as a pet inside her home.
Mary Thorn, from Lakeland, says 15-year-old Rambo has never bitten anyone and that he has been "raised as a human".
Rambo, weighing 125lb, has his own bedroom, rides on the back of a motorcycle and even travels to schools to help teach children about alligators.
Ms Thorn, 55, has kept the animal as a pet inside her home for 11 years with a license, but now she fears Rambo may have to be removed because he has grown to six feet.
The Florida Fish and Wildlife Conservation Commission (FWC) says alligators of this length must have at least 2.5 acres of land if they are to be kept as pets.
But speaking to the Orlando Sentinel, Ms Thorn said Rambo would still have to be kept indoors because he is sensitive to sunlight.
She wrote on Facebook that he would die in 10 to 30 minutes if exposed to the sun's rays. "This makes no sense, thought FWC was supposed to be for the animals - why stress him out[?] Let him stay [at] home."
Gary Morse, a spokesman for the FWC, said the case was still under investigation.
Wildlife Photographer of the Year

Show all 26
Ms Thorn is not keen to place Rambo somewhere with the correct license and space such as the Croc Encounters wildlife sanctuary in Tampa because she fears he would not survive.
She told New York Daily News: "They'll treat him like a normal gator, and he'll be dead in weeks."
She told The Independent that she was waiting for the FWC to make their decision regarding Rambo's future.
"Rambo is my life. Since my son died, he's the only thing that's kept me going," she said.
"He was raised as a human, not as an alligator. At 4 o'clock, he's at the dinner table eating dinner with me."
Ms Thorn is urging others to contact the FWC to persuade the organisation to let Rambo stay with her. She also has plans to set up a petition.
Register for free to continue reading
Registration is a free and easy way to support our truly independent journalism
By registering, you will also enjoy limited access to Premium articles, exclusive newsletters, commenting, and virtual events with our leading journalists
Already have an account? sign in
Join our new commenting forum
Join thought-provoking conversations, follow other Independent readers and see their replies