More than 2,000 foetal remains found at home of 'prolific' abortion doctor
Discovery made after death of state's 'most prolific abortion doctor in history'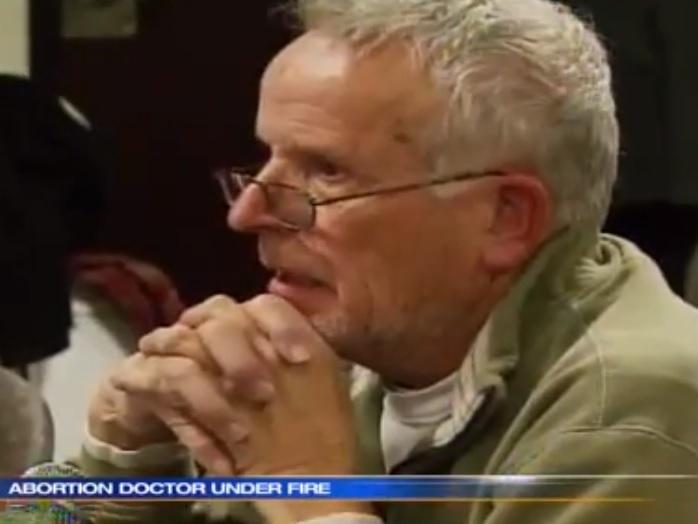 More than 2,200 medically-preserved foetal remains have been discovered at the home of a former abortion doctor who died last week.
Police said they were contacted by an attorney for the family of Dr Ulrich Klopfer on Thursday after they discovered the remains at the former doctor's home in northeastern Illinois.
Authorities found 2,246 preserved remains, according to a statement from the sheriff's office, but there was no evidence that medical procedures had been performed at the property.
Klopfer, who died on 3 September, performed hundreds of abortion procedures at a clinic in South Bend, Indiana, over decades.
His license was suspended in 2016 for failing to exercise reasonable patient care and violating documentation requirements, according to local reports.
Protests across US after abortion laws enforced
Show all 20
A complaint by the Indiana Department of Health said Klopfer's clinic was not following state law by giving patients abortion medication during their initial consultation, not 18 hours later as required by law.
Police added that the coroner's office had taken possession of the remains and Klopfer's family was cooperating with the ongoing investigation.
In 2014, Klopfer faced legal scrutiny when a local anti-abortion group told authorities that the doctor had failed to properly report records of abortions on girls under the age of 14.
Doctors must report abortion procedures done on girls under the age of 14 to authorities within three days, according to Indiana's ABC 57.
However, Klopfer took between three and four months to file the proper documents in the case.
At the time, he said the issue was "a question about paperwork" and "not a question about any medical malpractice or anything like that".
In addition to losing his license, the doctor was fined $3,000 (£2,400) and told he could petition for his license to be reinstated after six months.
It is unclear if he applied to have the license reinstated.
Klopfer began performing abortions in 1973 following the legalisation of the procedure by Roe v Wade, according to an article in the South Bend Tribune.
The article claimed that he was "likely Indiana's most prolific abortion doctor in history".
Agencies contributed to this report
Join our commenting forum
Join thought-provoking conversations, follow other Independent readers and see their replies