Foreign cash revelations threat to Hillary Clinton's presidential plans
Countries donated millions to foundation while she was Secretary of State
David Usborne
Thursday 26 February 2015 20:23 Comments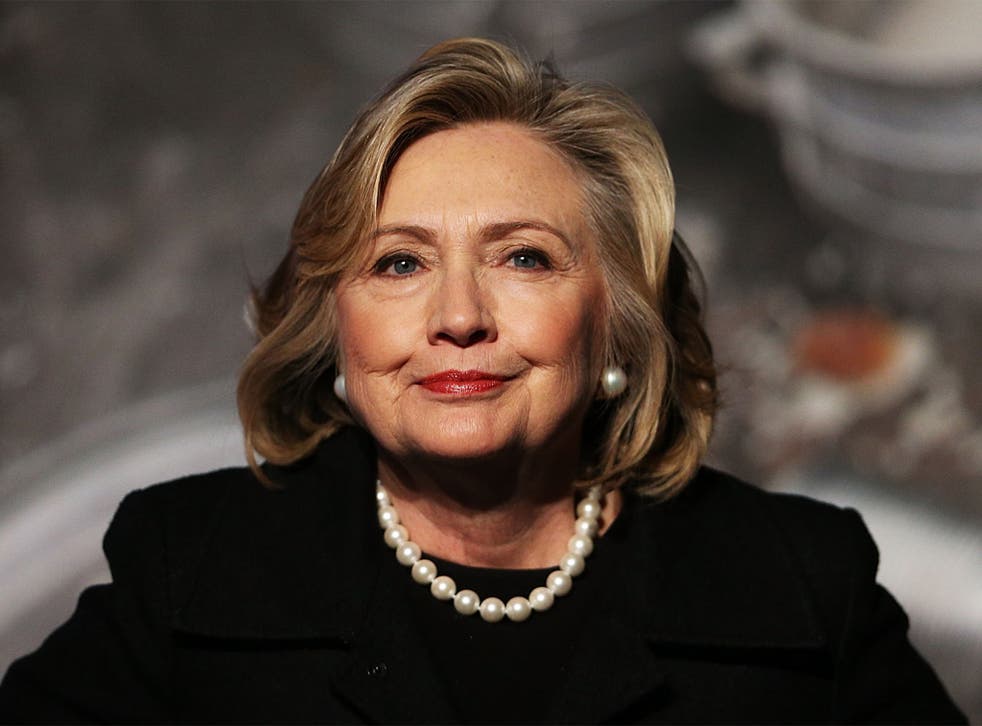 Revelations about millions of dollars donated by foreign governments to the Clinton Foundation while Hillary Clinton was serving as the US Secretary of State raised potentially perilous conflict-of-interest questions yesterday that risk dogging her if she decides to run for president later this year.
New financial disclosures by the charitable foundation, which was created by former President Bill Clinton after he left office, show that during her tenure as America's top diplomat large donations came in from an array of foreign nations, some of which, such as Qatar, Kuwait and Oman, had complicated relationships with the US.
Responding to inquiries from The Washington Post, the Foundation said that all the donations were governed by a 2008 agreement, put in place when Ms Clinton was seeking the Democratic nomination that year, and designed to curb all notion of countries giving in hope of favours in return. But it said one gift, from Algeria, fell beyond its scope and should have received special clearance by the State Department. That clearance was never sought.
Anything that compounds the impression of the Clinton clan acting like cash combine harvesters is certain to open Ms Clinton to attack if she proceeds with her now almost inevitable White House bid. She formally joined the board of the Foundation in 2013, after leaving the State Department. In the months since she has been earning speaking fees in her own right, sometimes $200,000 for an appearance.
The fees as well as her past close ties to big donors on Wall Street are inevitable obstacles to any attempt she may make to strike a populist tone as income inequality becomes a top theme of the impending race. The questions now being raised regarding the Foundation add a new dimension, however – how tightly were ethical rules applied in taking cash from foreign powers.
The Algerian donation – $500,000 for earthquake relief in Haiti – came at a time when the government in Algiers was heavily involved in lobbying the State Department on humans rights issues and was seeking a closer relationship with Washington. It was made in 2010 when Ms Clinton was Secretary of State.
"As with other global charities, we rely on the support of individuals, organisations, corporations and governments who have the shared goal of addressing critical global challenges in a meaningful way," Craig Minassian, a Foundation spokesman, told the Post. "When anyone contributes to the Clinton Foundation, it goes towards Foundation programmes that help to save lives."
There was concern about the Foundation's activities at Ms Clinton's confirmation hearings as Secretary of State. "I will certainly do everything in my power to make sure that the good work of the Foundation continues without there being any untoward effects on me and my service and be very conscious of any questions that are raised," she said at the time. If she runs for president those worries will multiply.
While the Foundation has disclosed foreign-government donors for years, it has not previously detailed the donations that were accepted during Clinton's four-year stint at the State Department.
The Washington Post reported that foreign sources, including governments, made up a third of those who have given the foundation more than $1m over time. It found that the foundation has raised nearly $2bn since its creation in 2001.
Foreign governments and individuals are prohibited from giving money to US political candidates, to prevent outside influence over national leaders. But a widely-held perception is that the foundation has given donors a way to potentially gain favour with the Clintons beyond traditional political limits.
In a presidential campaign, Hillary Clinton would be likely to showcase her foreign-policy expertise, yet the foundation's continuing reliance on foreign governments' support opens a potential line of attack for Republicans eager to question her independence.
Register for free to continue reading
Registration is a free and easy way to support our truly independent journalism
By registering, you will also enjoy limited access to Premium articles, exclusive newsletters, commenting, and virtual events with our leading journalists
Already have an account? sign in
Join our new commenting forum
Join thought-provoking conversations, follow other Independent readers and see their replies