Former church member launches 'Mormon Wikileaks' for anonymous tips and whistleblowers
Ryan McKnight wants to through a spotlight on the church
Mandy Velez
Mandy Velez
Tuesday 20 December 2016 21:54 Comments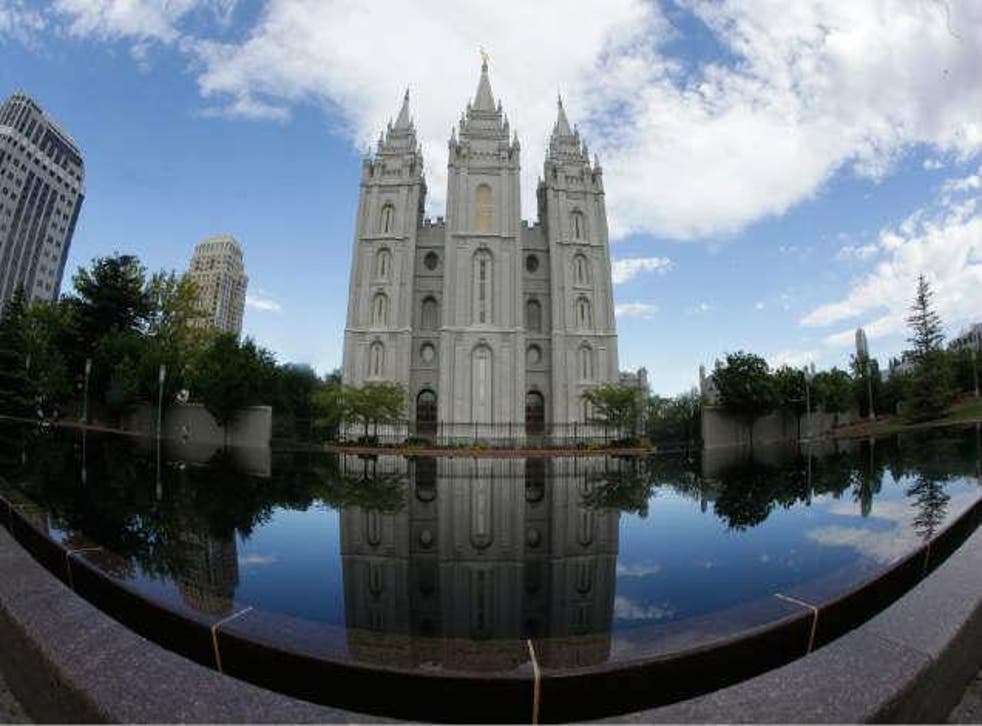 A former member of the Mormon church has launched a "Wikileaks"-inspired website in an effort to make the famously private Latter Day Saints more transparent.
MormonWikiLeaks went live on Tuesday after two-and-a-half months of planning and, like the original WikiLeaks, will seek to expose validated documents or videos anonymous tipsters choose to send in. The group also plans to have social media pages.
Founder Ryan McKnight, a resident of Las Vegas, Nevada, conceived of the idea for the site after he helped an anonymous source leak videos of senior church members at a twice-yearly conference in October. He has been "bombarded" with people looking to share information since.
Mr McKnight told The Independent that site's goal was to show the inner-workings of the church as an institution, good or bad.
"I'm not interested in exposing a list of members or exposing list of people who go to the temple. It's all things that are done on an institutional level," he said. "A lot of it is policy and procedures."
On Monday night, the project shared a few documents from 2010.
There are parameters in place, however, to make sure all information and content is vetted, including a team of five volunteer developers and social media managers that applied to his call-out in the ex-Mormon subReddit. They also have a lawyer.
"The more salacious a doc the higher standard we're going to put on it," he said.
The website currently has a GoFundMe crowdsourcing page to offset the out-of-pocket costs used to launch, but Mr McKnight maintains they aren't looking for large sums of money.
The church has not made a public statement about MormonWikileaks yet, but last April tried to nail the main Wikileaks page for copyright infringement after the group published their handbook.
So far, a few members have voiced their concerns about MormonWikiLeaks, including Mormon culture writer Jana Riess. She told The Salt Lake Tribune she's concerned about privacy.
"People in the workplace have the right to expect that intraoffice communication and their emails will stay private," she said.
Mr McKnight, who does not consider himself a whistleblower, said all he wants is transparency. It is this reason he started the website in the first place. He left the church at 32, after realising how little he knew about the church's racist and perverted past.
He may not be alone. The church saw a mere 1.5 per cent increase in membership in 2015 despite the church's 15.9m membership.
If something negative does come out, Mr KcKnight maintains that is no one's fault but the church.
"I would say a nonprofit and a religion has a responsibility to be open," he said. "I don't think [the LDS church] meet the proper standards. If a website like this can promote that, I think we can do some good."
Wikileaks does know about the Mormon look-a-like and tweeted at the website to change their name, which is not trademarked, but McKnight intends to keep it. He told The Independent he did file to trademark MormonWikiLeaks.
In the meantime, he is is focusing on the bigger picture. "We're not looking for specific information, if someone has information and it eats at their conscious and they feel it needs to be shared with the public we're here to help them."
Joseph Smith founded the LDS in 1830 with followers are commonly referred to as Mormons. The church believes in Jesus Christ but unlike Christians, subscribe to The Book of Mormon as their bible.
The organisation said on Tuesday it had no comment to make about the Mr McKnight's project.
Register for free to continue reading
Registration is a free and easy way to support our truly independent journalism
By registering, you will also enjoy limited access to Premium articles, exclusive newsletters, commenting, and virtual events with our leading journalists
Already have an account? sign in
Join our new commenting forum
Join thought-provoking conversations, follow other Independent readers and see their replies