Monica Spear: Teenagers among suspects arrested for murder of former Miss Venezuela and British ex-husband
Monica Spear and Thomas Henry Berry were killed in front of their five-year-old daughter who was injured in the attack
Lizzie Dearden
Tuesday 07 January 2014 22:45 Comments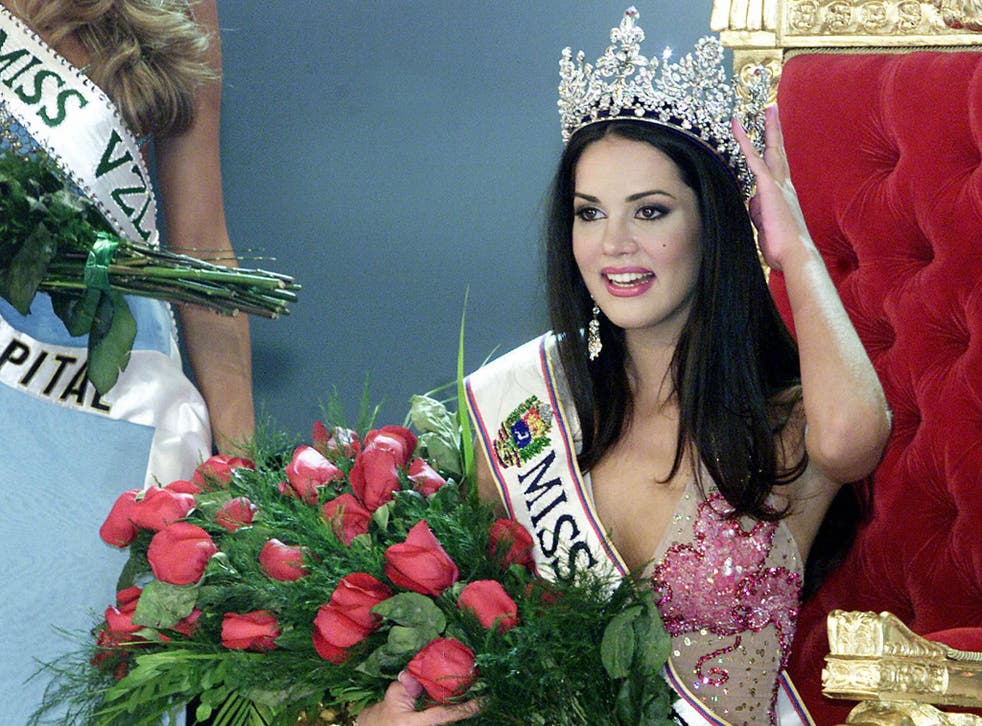 Two teenagers are among the suspects arrested for the murder of former Miss Venezuela Monica Spear and her British ex-husband.
Prosecutors announced last night that seven people had been arrested, including a 15-year-old and a 17-year-old, and belongings had been sized.
Monica Spear, 29, and 39-year-old British citizen Thomas Henry Berry, the owner of a travel agency, were shot dead on a roadside near Venezuela's main port of Puerto Cabello on Monday.
They had been on holiday together with their five-year-old daughter Maya, who was also wounded by a bullet in the attack.
The tragedy has caused outrage in Venezuela, where more than nine in 10 murders go unsolved, according to the Venezuelan Violence Observatory.
Director Roberto Briceno said the killings "bring into relief a common reality of daily life in Venezuela".
His group counted nearly 45,000 people killed last year - 79 for every 100,000 Venezuelans – although government figures are lower.
Hundreds of actors and writers took to the streets of the capital Caracas yesterday to demand the government protect its citizens.
President Nicolas Maduro hastily gathered Venezuela state governors and mayors to discuss the violence and pledged to unite with political opponents to fight crime.
Jose Gregorio Sierralta, director of the country's investigative police, told reporters the family's car had hit "a sharp object that had been placed on the highway".
He said the suspected robbery occurred after the car had been lifted onto a tow truck.
The family locked themselves in their car when they saw assailants approaching, but they shot into the vehicle.
The killings followed a pattern of late-night robberies carried out by disabling cars with obstacles placed on the roads.
Ms Spear's parents have arrived in Caracas from their home in Orlando, Florida, while Mr Berry's parents had been with Maya at a private clinic in Caracas.
Ms Spear was crowned Miss Venezuela in 2004 and competed in the Miss Universe pageant the following year.
She had acted in numerous soap operas, most recently in Pasion Prohibida for the US-based Telemundo network.
Additional reporting by Associated Press
Register for free to continue reading
Registration is a free and easy way to support our truly independent journalism
By registering, you will also enjoy limited access to Premium articles, exclusive newsletters, commenting, and virtual events with our leading journalists
Already have an account? sign in
Join our new commenting forum
Join thought-provoking conversations, follow other Independent readers and see their replies