Former US President Jimmy Carter does not send emails because he thinks the NSA is spying on him
He also criticised what he called "the invasion of human rights" in the US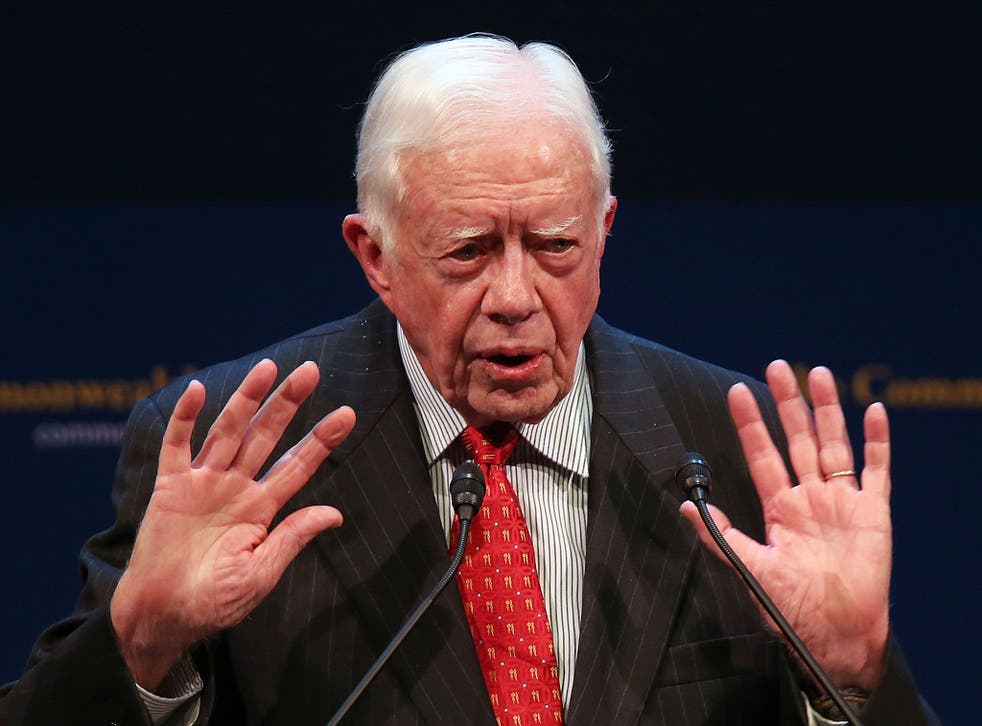 Former US President Jimmy Carter has revealed that he never emails world leaders because he believes he is being spied on by US intelligence services.
The 89-year-old Democrat told NBC's Andrea Mitchell during an interview on Sunday's Meet the Press programme: "I have felt that my own communications are probably monitored. And when I want to communicate with a foreign leader privately, I type or write a letter myself, put it in the post office, and mail it.
"Because I believe if I send an email it will be monitored," he said.
When questioned on surveillance activities by the US National Security Agency (NSA), he said "[The justification for surveillance] has been extremely liberalised and, I think, abused by our own intelligence agencies.
His comments follow the publication of documents disclosing the NSA's surveillance programmes by its former contractor Edward Snowden
"He's [Snowden] obviously violated the laws of America, for which he's responsible, but I think the invasion of human rights and American privacy has gone too far," Carter said in an interview with CNN last June.
"I think that the secrecy that has been surrounding this invasion of privacy has been excessive, so I think that the bringing of it to the public notice has probably been, in the long term, beneficial."
On Sunday, Carter, who served from 1977 to 1981 during the Cold War, said that current US President Barack Obama had not asked for his advice on how to deal with Russia's annexation of Crimea.
When asked if he had been contacted by the president, Carter said: "unfortunately the answer is no. President Obama doesn't, but previous presidents have called on me."
Join our new commenting forum
Join thought-provoking conversations, follow other Independent readers and see their replies