Fort Lauderdale airport shooting: How could it happen again and what can be done to stop it?
Simon Calder, Travel Correspondent of The Independent, knows Fort Lauderdale airport and how security operates at terminals in the US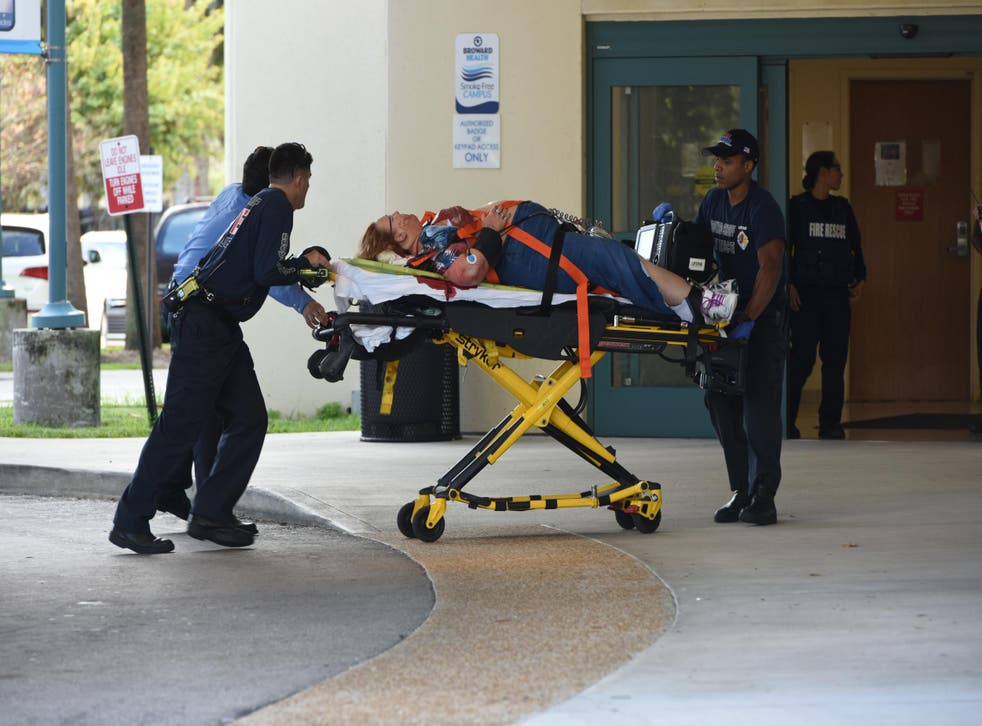 Yes. The rules about flying with guns and ammunition are fairly simple: you must pack it in a locked case inside your checked baggage, and tell the airline you have a gun. Airlines may have additional rules on the amount of ammunition – Delta limits passengers to 5kg – but it's very much a formality.
Q Security at US airports has been very tight since the attacks of 9/11. How could this shooting happen?
Because the aviation security effort has been focused squarely on a particular threat: that armed hijackers could once again take over an aircraft, or attack it by some other means. So everyone, and everything, that goes "airside" – the area from which planes depart – is screened very carefully. But people accessing "landside" areas of airports are not screened. This is common practice at airports in much of the Western world.
Q But surely baggage reclaim is still in the airside area, protected from marauding gunmen?
Sometimes there is a dedicated security presence at baggage reclaim, but that is aimed at preventing theft of luggage from the area, rather than deterring armed attackers.
The most delayed UK airports in pictures

Show all 10
Q Has this happened before?
There are also echoes in this attack of a suicide bombing at Domodedovo airport in Moscow six years ago, when a terrorist walked into the arrivals area. Thirty-five people died.
It somewhat depends on whether this turns out to be a random shooting event of the kind that are sadly common in the US, or whether there is a terrorist dimension. If the latter, then it is likely changes could be made to protect the baggage reclaim area and check in zone at US airports.
Aviation security professionals around the world are increasingly vocal about the need to defend airports as robustly as aircraft. Tough security that prevents terrorists boarding planes appears to be causing them to switch attention to airports, which are high-profile aviation targets that are often poorly protected.
Q Is Fort Lauderdale a popular airport with British travellers?
Yes. Fort Lauderdale–Hollywood International Airport, as it is officially known, serves the important cruise port and beach resort of Fort Lauderdale. In addition, the airport is the alternative gateway for Miami. Norwegian flies there from Gatwick, while British Airways will launch a link to Fort Lauderdale in July. The airport is also a key hub for flights to Latin America, and for the US low-cost airline jetBlue.
Join our new commenting forum
Join thought-provoking conversations, follow other Independent readers and see their replies