Five dead in shooting at mall in Washington State, suspect remains at large
A manhunt is on for the lone shooter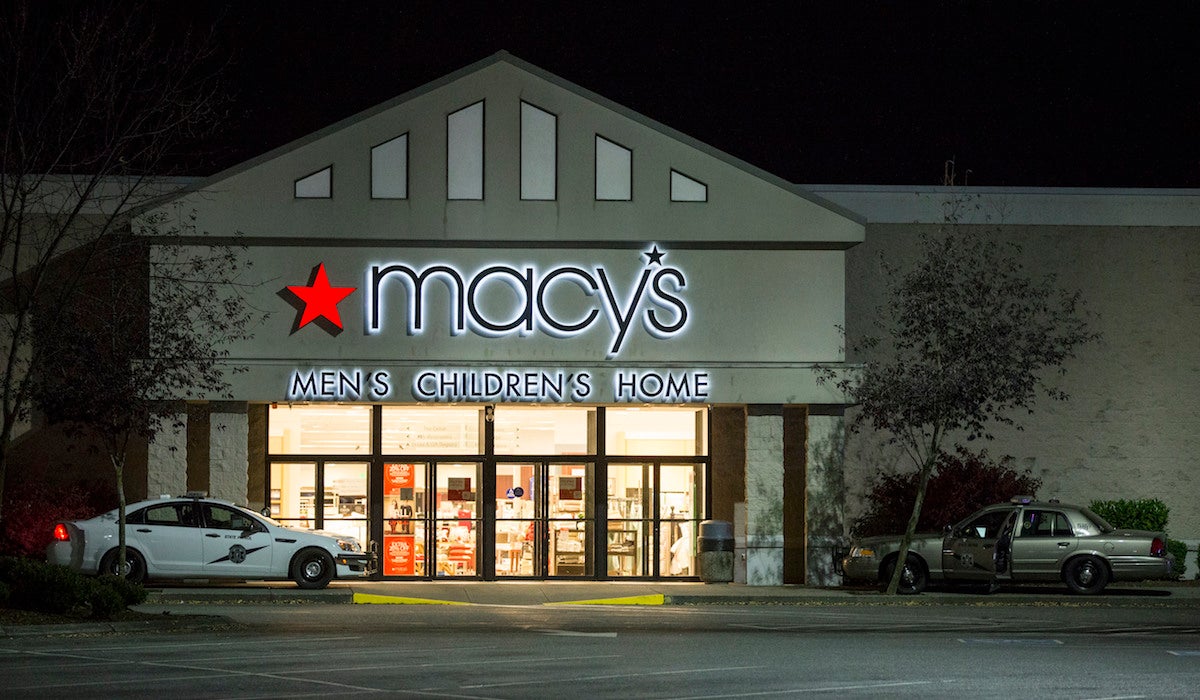 Five people have died in a shooting at a shopping mall in Burlington, Washington, with police still searching for the gunman.
A spokesman for the Washington State Patrol, Sergeant Mark Francis, said on Twitter that the gunman fled the scene before police arrived at the Cascade Mall. The shopping centre, located 66 miles north of Seattle, was immediately placed on lockdown after reports of the active shooter.
Police responded to reports around 7pm local time shortly after the lone suspect walked into a Macy's department store armed with a rifle and opened fire.
People fled, customers hid in dressing rooms and employees locked the doors of nearby stores after gunshots rang out. A helicopter, search teams and K-9 units scoured the area for a rifle-carrying man.
"We are still actively looking for the shooter," Sgt. Francis said. "Stay indoors, stay secure."
Police said they were looking for a Hispanic man wearing black and armed with a "hunting-type" rifle and last seen walking towards Interstate 5. The description, including that he appeared Hispanic, was based on statements from witnesses, said Given Kutz, a spokesman for the Skagit County Emergency Operations Center.
The FBI was assisting local authorities as dozens of police officers searched for the suspect. The FBI's Seattle office said on Twitter that it "has no information to suggest additional attacks planned" in Washington state but did not elaborate.
Four women died in the attack and a male victim died early on Saturday at a Seattle hospital. It was unclear where in the mall he was when he was shot. No other details about the victims were provided, including their ages.
Gunman opens fire inside Washington mall
Show all 8
Tari Caswell told the Skagit Valley Herald she was in the Macy's women's dressing room when she heard "what sounded like four balloons popping."
"Then I heard seven or eight more, and I just stayed quiet in the dressing room because it just didn't feel right. And it got very quiet. And then I heard a lady yelling for help, and a man came and got me and another lady, and we ran out of the store," Caswell told the newspaper.
Stephanie Bost, an employee at the mall's Johnny Carino's restaurant, said a customer warned her of a shooting nearly 100 yards away. "We went on lockdown" and shut the doors, she told The New York Times.
Govenor Jay Inslee said tragedy had struck the state.
"We urge residents to heed all safety and detour warnings. Stay close to your friends and loved ones as we await more information and, hopefully, news of the suspect's capture," Inslee said in a statement.