The four US states suing Donald Trump over his 'Muslim ban'
Massachusetts, New York, Virginia and Washington are all launching similar lawsuits against White House
Peter Walker
Wednesday 01 February 2017 10:01 Comments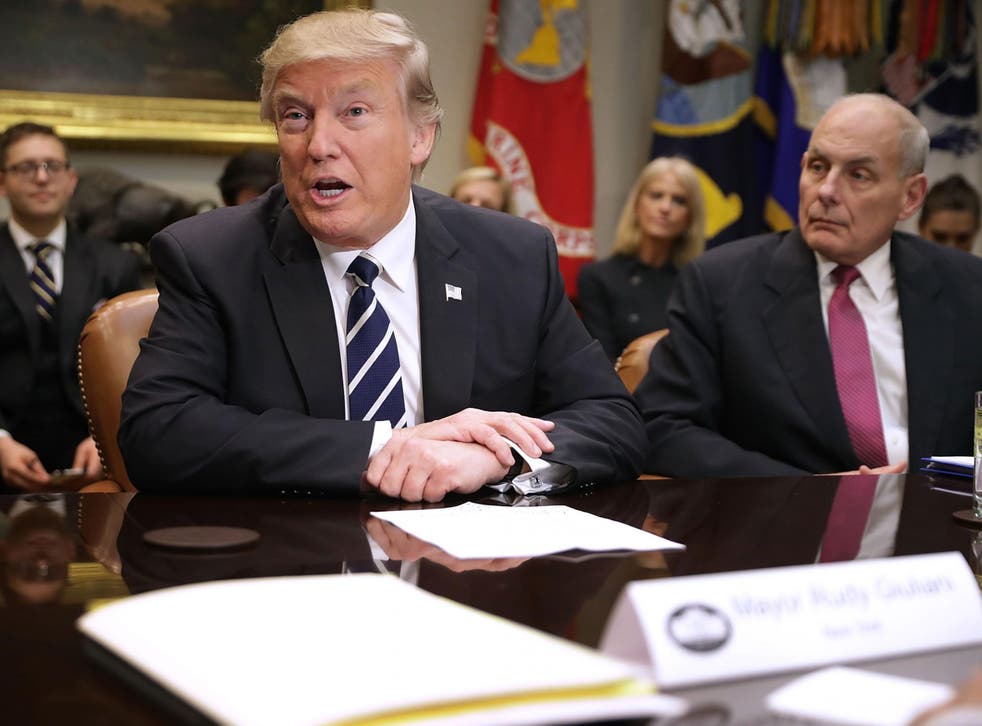 Four US states are suing Donald Trump's administration over his hardline immigration ban and its "violation of the constitution".
Massachusetts, New York, Virginia and Washington have joined the lawsuit against the White House.
The 70-year-old business magnate, turned leader of the free world, has already fired his acting Attorney General Sally Yates over the order which restricts the travel of citizens from seven Muslim-majority countries.
"At bottom, what this is about is a violation of the constitution," said Massachusetts Attorney General Maura Healey, at a Boston press conference, flanked by leaders from tech, healthcare and education sectors.
"It discriminates against people because of their religion [and] it discriminates against people because of their country of origin."
Liberal-leaning Washington state became the first US state on Monday to have its attorney general initiate a lawsuit against the travel ban.
New York and Virginia attorneys general followed up saying their states were joining similar lawsuits.
"As we speak, there are students at our colleges and universities who are unable to return to Virginia," said the state's attorney general Mark Herring. "This is not an action I take lightly, but it is one I take with confidence in our legal analysis."
Eric Schneiderman, the New York state attorney general, described the order as "unconstitutional, unlawful, and fundamentally un-American".
San Francisco meanwhile this week became the first city to sue Mr Trump's team over the defunding of sanctuaries for refugees.
The controversial orders Donald Trump has already issued

Show all 9
"We are seeing progressive states that want to stand up for their communities and it's a really powerful action," added Melissa Keaney of the National Immigration Law Center.
Mr Trump's ban, signed on Friday, suspends admission of all refugees for 120 days, imposes an indefinite ban on Syrian refugees, and bars admission for 90 days of all immigrants and visa-holders from Syria, Iran, Iraq, Yemen, Libya, Somalia and Sudan.
An online Reuters/Ipsos poll of 1,201 people across the 50 states– including 453 Democrats and 478 Republicans – found 49 per cent agreed with the order and 41 per cent disagreed.
Register for free to continue reading
Registration is a free and easy way to support our truly independent journalism
By registering, you will also enjoy limited access to Premium articles, exclusive newsletters, commenting, and virtual events with our leading journalists
Already have an account? sign in
Join our new commenting forum
Join thought-provoking conversations, follow other Independent readers and see their replies