Biden has gained 8-point lead over Trump, Fox News poll shows
New poll drops just hours after Trump tweets network littered with garbage doing nothing to help get him re-elected 
Justin Vallejo
New York Comments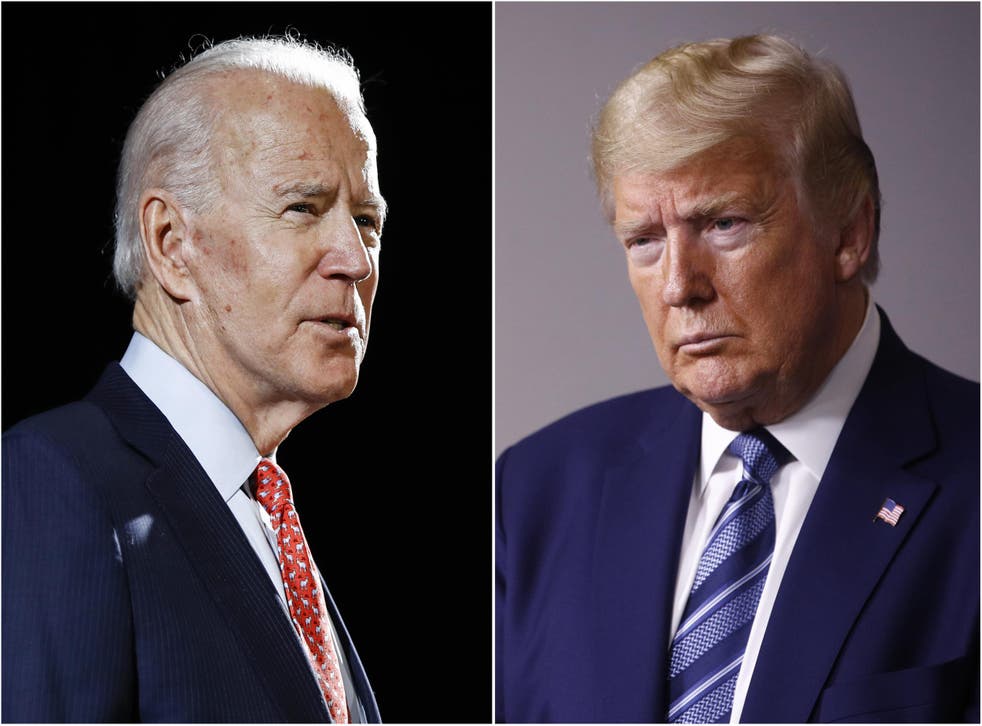 A new Fox News poll released on Thursday evening showed Joe Biden with an 8-point national lead over Donald Trump.
The new poll came just hours after Trump tweeted that Fox had some "real garbage littered all over the network" and was doing nothing to help get him re-elected in November.
The survey of 1,207 people showed support for Mr Biden at 48 per cent ahead of Mr Trump's 40 per cent, with 11 per cent undecided or supporting someone else.
In the same poll a month earlier, the two were tied at 42 per cent each.
It is the second national survey this week that showed the former vice president ahead of the president, with head-to-head polling from Quinnipiac University on Wednesday showing an 11 point split with Biden at 50 per cent and Trump at 39 per cent.
While Biden's lead is outside the poll's margin of error, neither candidate reached 50 per cent meaning the 2020 election outcome could fall in either direction.
When focusing on specific issues, the poll found voters trust Mr Biden over Mr Trump health care (17 points), coronavirus (nine points) and China (six points.)
Trump, meanwhile, is more trusted on the economy with a three-point advantage.
In his analysis of the findings, Democrat Chris Anderson, who conducted the poll with Republican Daron Shaw, told Fox News that the result "might be the election in a nutshell".
"Trump has a slight advantage in a narrow debate about economic recovery, but a debate about coronavirus or public health more broadly benefits Biden," he said.
While Mr Trump spent Thursday criticising Fox News, after the network's polling was released he spent the night tweeting and retweeting out polling showing his 96 per cent approval within the Republican party.
Register for free to continue reading
Registration is a free and easy way to support our truly independent journalism
By registering, you will also enjoy limited access to Premium articles, exclusive newsletters, commenting, and virtual events with our leading journalists
Already have an account? sign in
Join our new commenting forum
Join thought-provoking conversations, follow other Independent readers and see their replies