Fox News hit with racism lawsuit alleging 'plantation-style management' for black employees
Former employees claim their boss said their hair was too 'ethnic' and asked them to beat box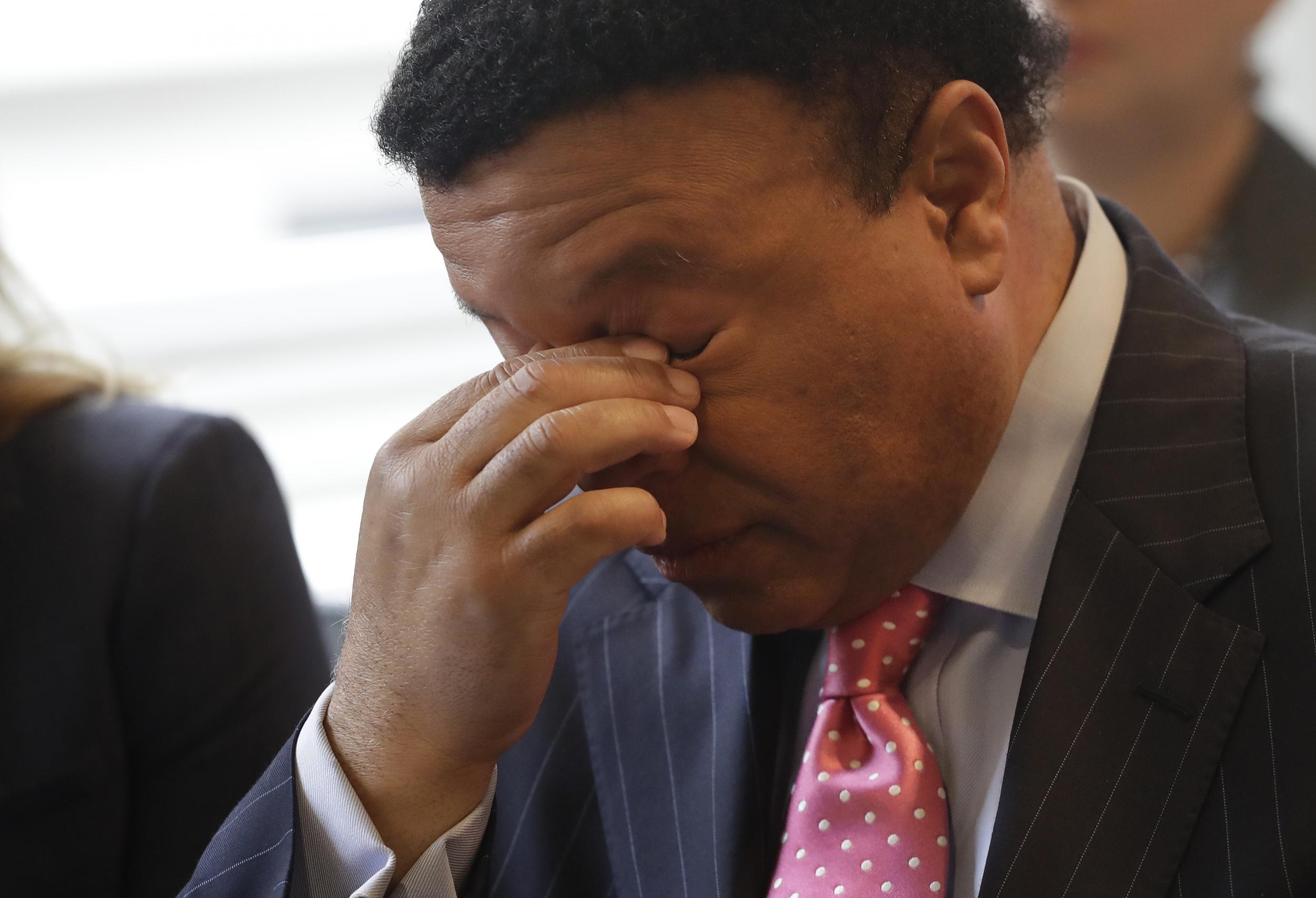 Weeks after firing host Bill O'Reilly amid allegations of sexual harassment, Fox News is under fire once again for accusations of racial discrimination.
Eleven current and former Fox News employees have filed a lawsuit alleging that Fox employees engaged in "abhorrent, intolerable, unlawful and hostile racial discrimination" and created a workplace "more akin to Plantation-style management than a modern-day work environment".
The case, which started with two former payroll employees, made headlines this week with the addition of former Fox and Friends co-host Kelly Wright. Mr Wright claims he was harassed, belittled, and passed over for promotions at Fox because of his race.
In one instance, Mr Wright claimed Mr O'Reilly refused to run a segment on the African American community that he suggested because it showed black people in "too positive" a light.
"[Wright] saw what was going on with people who were behind the scenes, and felt he had been subject of race discrimination throughout his career, and thought it was important to step up," Douglas Wigdor, attorney for the plaintiffs in the case, told The Independent.
The additional plaintiffs, all of whom have worked office jobs for the company, allege varying degrees of racial discrimination and harassment at the hands of former Fox News controller Judy Slater.
World news in pictures
Show all 50
One black employee alleges Ms Slater told her hair was "too ethnic", asked her to beat box for her, and questioned whether all three of her children were fathered by the same man. Ms Slater allegedly told one black employee that the Black Lives Matter movement is "racist", and complained to another about the "problem" of Indian people moving into her neighbourhood.
According to the suit, Ms Slater regularly disparaged her black and brown employee's appearance, food, and families.
Ms Slater's lawyer, Catherine Foti, told The Independent her client denies all allegations against her.
"The incendiary language by Attorney Wigdor raising the shameful period of Jim Crow and plantations is outrageous and draws a comparison that demeans the atrocities committed during those times," she said in a statement. "These frivolous charges are solely aimed at generating headlines, inflaming racial tensions and poisoning potential jury pools and judges."
The lawsuit also names General Counsel Dianne Brandi and Fox News parent company 21st Century Fox as defendants. Plaintiffs in the suit say they complained about Ms Slater's behaviour to Ms Brandi and Human Resources Director Denise Collins as early as 2012. Asada Blanco, the plaintiff in a similar suit filed on Wednesday, says she complained as early as 2008 – eight and a half years before Ms Slater was fired.
21st Century Fox fired Ms Slater in March, after 18 years at the company, after complaints about her discriminatory behaviour were leaked to the media.
"We take any complaint of this nature very seriously and took the appropriate action in investigating and firing Ms. Slater within two weeks of this being brought to our attention," said Fox News in a statement at the time. "There is no place for abhorrent behaviour like this at Fox News."
The plaintiffs, however, allege that Fox News knew about the allegations long before this year, and only terminated Ms Slater when they learned that former employees Tichaona Brown and Tabrese Wright planned to file a lawsuit.
"The fact that they fired her before we filed a lawsuit doesn't mean anything," Mr Wigdor told The Independent. "It's going to be very obvious that numerous people complained about her conduct and nothing was done."
Moreover, Mr Wigdor said, the plaintiffs allege Fox News engaged in a "systemic pattern of treating white people differently than black people, with respect to the terms and conditions of their employment, pay and opportunities."
21st Century Fox did not respond to The Independent's request for comment, but a spokesperson for Fox News told The New York Times that the network "vehemently" denies the allegations.
Earlier this month the network fired Mr O'Reilly, their longtime host, after it was revealed that they had paid $13 million to protect him from allegations of sexual harassment. They fired founder and former CEO Roger Ailes last summer, after at least 20 women accused him of sexual harassment as well.