Fox News radio reporter sues broadcaster for being 'fired 24 hours after contacting complaint hotline'
Latest legal action follows a string of allegations levelled at the Rupert Murdoch-owned media giant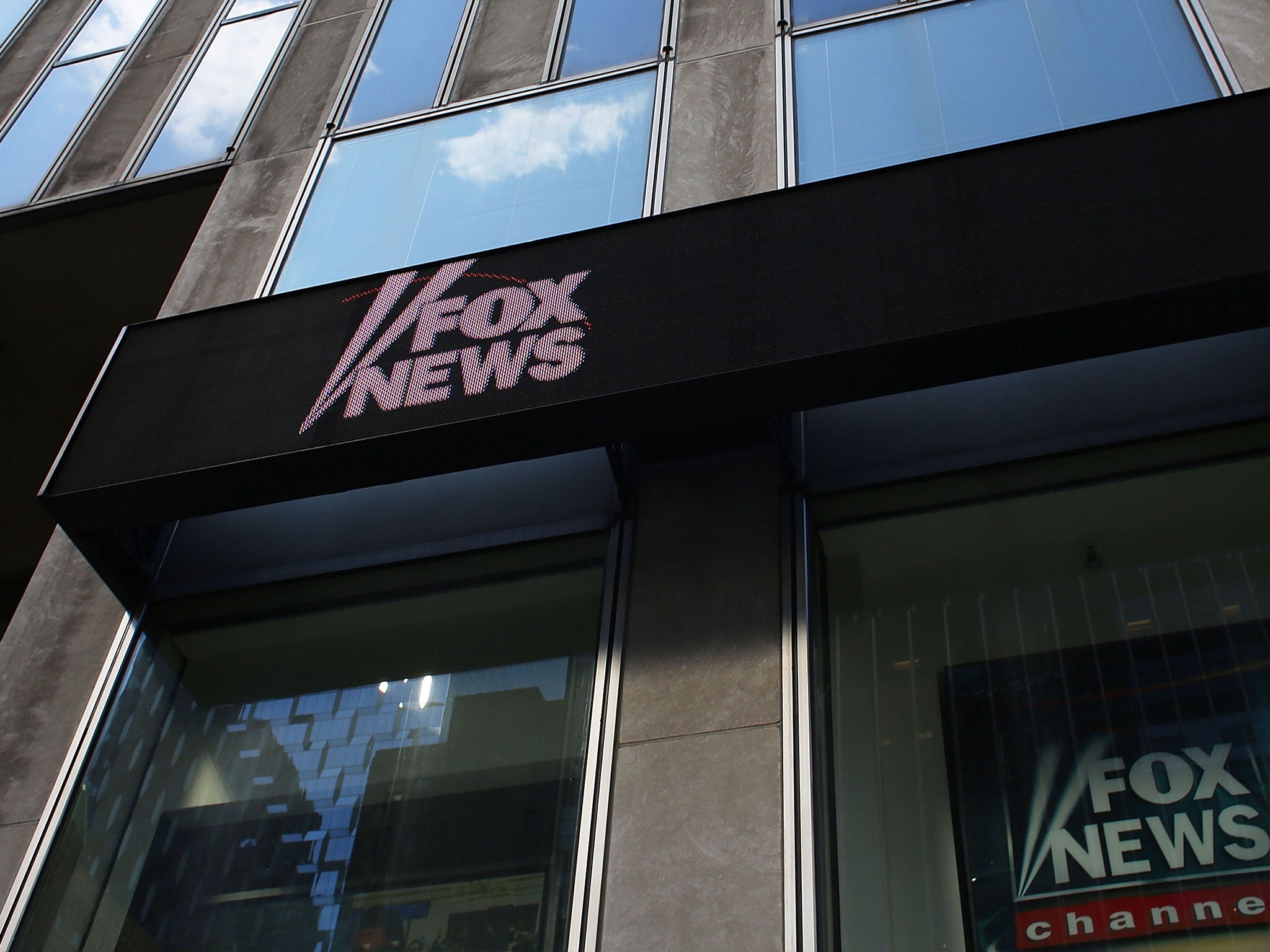 A former Fox News radio correspondent is suing the network and its parent company over claims she was fired just 24 hours after contacting a 'hotline' set up to encourage employee complaints.
Jessica Golloher, a reporter based in Israel, claims that "within 24 hours" of sending an email to the firm's independent investigator, she was "without any prior warning, fired".
The legal action, the latest in a string of allegations levelled at the Rupert Murdoch-owned media giant, has been dismissed as "without merit" by 21st Century Fox.
The lawsuit claims the action against her "can only be described as a blatant act of retaliation" and goes on to accuse company executives of subjecting her to "countless sexist comments".
Ms Golloher is being represented by the same New York-based lawyer working on behalf of 19 other claimants alleging gender and race discrimination at the right-wing news network over a period stretching back more than eight years.
The lawsuit claims the experienced foreign correspondent, who had spent time covering Russia and the former Soviet bloc, was "degraded and humiliated" when, while covering the Sochi Winter Olympics, she was forced to work as an assistant to a colleague who did not speak Russian and "was unfamiliar with the country".
The 25-page complaint also alleges that she was prevented from carrying out on the ground reporting in Afghanistan as it was "too dangerous". It claims Fox TV subsequently sent a male reporter to cover "the exact story" that she had pitched.
The complaint suggests the decision to fire the radio reporter, four-months before her contract was due to expire in August, was made "knowing that Ms Golloher had previously made internal complaints about gender discrimination".
The complaint continues: "While Fox may claim that the decision to terminate Ms Golloher was made before she sent the email on April 17, 2017, any such defence would be preposterous given that Ms Golloher had previously complained about discriminatory treatment and she was provided no notice or warning whatsoever regarding any potential termination.
"Simply put, any purported desire on the part of Fox to clean up its culture and actually encourage employees to come forward with complaints about discrimination in the workplace is nothing more than a move to salvage its reputation."
A source close to proceedings at 21st Century Fox told The Independent Ms Golloher's staff position was "eliminated due to broader budget cuts at Fox News Radio".
"The allegation that she was somehow the subject of retaliation for reporting her claim to 21st Century Fox is entirely false, not only did she not report a claim to 21st Century Fox, but she declined the opportunity to talk to outside counsel Paul Weiss," they added.
The company said in an earlier statement that Ms Golloher's claims were "without merit".
"Her allegations of discrimination and retaliation are baseless. We will vigorously defend the matter.
"21st Century Fox has taken prompt and decisive action to address allegations of sexual harassment and workplace issues at Fox News."
But Douglas Wigdor, the lawyer representing Ms Golloher, told The Independent it was time for Fox "to accept responsibility and create real change so that men and women can go to work without fear of being discriminated, harassed and retaliated".
The fresh legal action comes as pressure grows on Ofcom to reject a bid by 21st Century Fox to buy the remaining 61 per cent of shares in British broadcaster Sky.
Ofcom has been conducting a review into whether the company is "fit and proper" to launch a full takeover of Sky, with its report due to be published on 20 June.
Mr Wigdor is due to meet with the UK media regulator on 11 June to discuss his clients allegations.
"I am pleased that Ofcom has invited me to appear in London next week on behalf of our 20 clients and look forward to sharing the information that I have come to learn about 21st Century Fox through the dedicated men and women that I am privileged to represent," he said.
Fox News has faced a torrid few months amid swirling claims of harassment levelled at senior executives.
Bill O'Reilly speaks out after sacking from Fox News: 'The truth will come out'
Last summer, the firm's chief executive, Roger Ailes, lost his job over sexual harassment allegations.
The right-wing network also confirmed it was letting go of high-profile anchor Bill O'Reilly following a review of accusations of sexual harassment and inappropriate behaviour levelled against him.
A cross-party group of MPs and former Cabinet ministers met with Ofcom executives this week to voice their opposition to the takeover attempt.