Fox News was 'sex-fuelled, Playboy Mansion-like cult', says former anchor Andrea Tantaros
Presenter alleges that top executives retaliated against her accusations of sexual harassment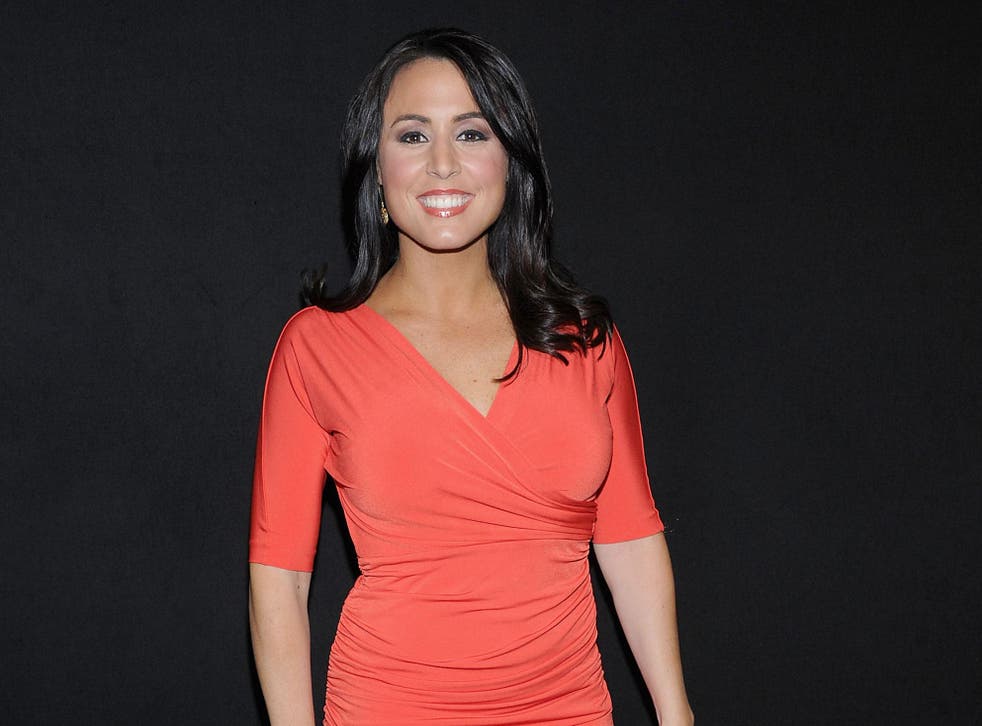 A lawsuit filed by a former Fox News host paints a bleak picture of the troubled TV news channel as a "sex-fuelled, Playboy Mansion-like cult", where intimidation and misogyny ruled behind the scenes.
The allegations are laid out by Andrea Tantaros in her court action against senoir figures at the network, claiming that she was punished for complaints about sexual harassment by ousted boss Roger Ailes.
"Fox News masquerades as a defender of traditional family values, but behind the scenes, it operates like a sex-fuelled, Playboy Mansion-like cult, steeped in intimidation, indecency, and misogyny," the lawsuit says, according to the Associated Press.
Ms Tantaros' allegations come after the resignation of the station's founding chairman after another former anchor, Gretchen Carlson, filed a harassment lawsuit in July that accused Mr Ailes of firing her for refusing his sexual advances.
Mr Ailes has denied the allegations of harassment.
Ms Tantaros, who says she was taken off the air in April 2016, has been entangled in a back and forth with Fox after the network said she breached her contract for writing a book without express permission from the company. They also allege that her' sexual harassment claims were fabricated to generate leverage in contract talks surrounding the book.
Judd Burstein, a lawyer for Ms Tantaros, said that Fox was using the book complaint to silence her claims of sexual harassment – a problem the suit claims exists in all ranks of the network.
"For Ailes did not act alone," the lawsuit says. "He may have been the primary culprit, but his actions were condoned by most senior lieutenants, who engaged in a concerted effort to silence Tantaros by threats, humiliation, and retaliation."
In summer 2014, Tantaros said working for Fox "devolved into a nightmare of sexual harassment" from Ailes, including "demeaning conduct" such as being made to strip in front of wardrobe personnel.
She also alleges that Ailes request she "turn around" so he can "get a good look". On another occasion he allegedly told her, "I bet you look good in a bikini."
When Ms Tarantos complained to Mr Shine in April 2015, she says he discouraged her complaint, saying that MrAiles was a "very powerful man" and she "needed to let this one go".
Sean Hannity says 'I'm voting for Donald J Trump'
A spokesperson for Mr Shine told the New York Times that Tarantos never approached him about sexual harassment by Mr Ailes.
Since his July resignation, Mr Ailes has been spotted with Republican presidential nominee Donald Trump, fueling speculation that he has taken on a role within the campaign.
But according to Mr Trump's new campaign manager, Kellyanne Conway, he is not involved in the campaign itself.
"He obviously has no formal or informal role with the campaign," she told CNN on Sunday, "but Mr Trump speaks to many different people."
However, according to multiple reports, Mr Ailes has offered Mr Trump, the individual, personal advice.
Ms Conway chalked up recent visits between the two to their status as "old friends".
"Rogers Ailes is a genius when it comes to television, when it comes to communication with people, but so is Donald Trump," she said.