Freddie Gray: Accused cop to face 'bench trial' without jury
Edward Nero is the second officer to stand trial for charges related to the death of Mr Gray
Tim Walker
US Correspondent
Tuesday 10 May 2016 17:50 Comments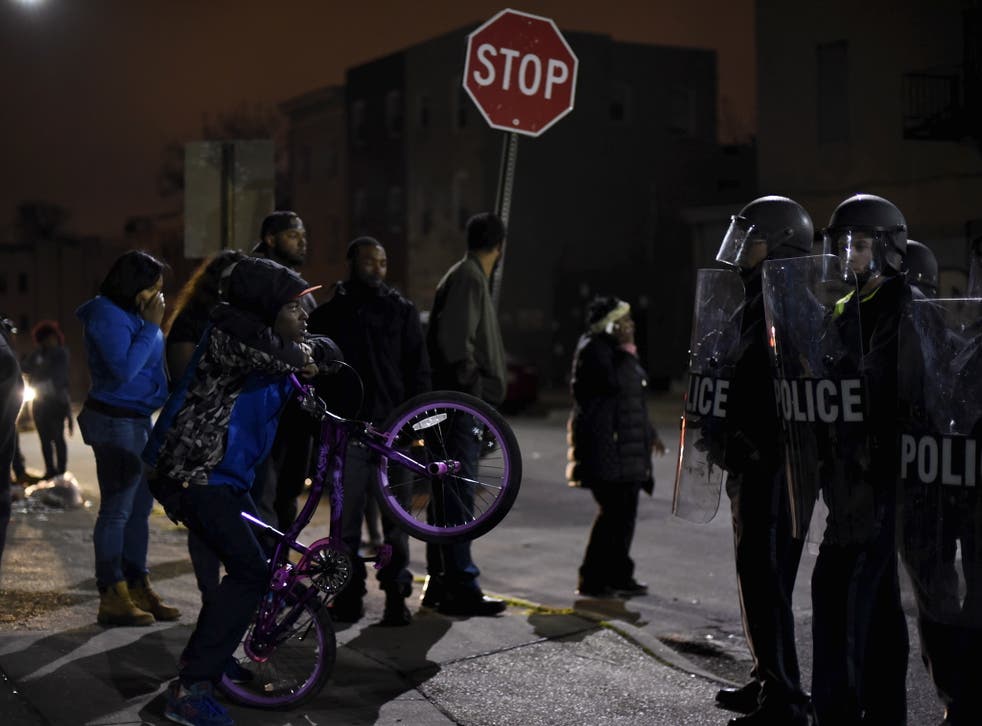 One of the Baltimore police officers involved in the arrest of Freddie Gray, a 25-year-old black man who died last year from injuries sustained in custody, has waived his right to a jury trial and will have his case heard by a judge alone.
Edward Nero is the second officer to stand trial for charges related to the death of Mr Gray, whose case was championed by Black Lives Matter campaigners and led to widespread unrest in the Maryland city. Judge Barry Williams granted his request for a so-called "bench trial".
Mr Nero, 30, was one of three bicycle officers to arrest Mr Gray when he allegedly "fled unprovoked". Mr Gray suffered a neck injury while being transported in a police van without a seatbelt. He died a week later, on 19 April 2015. Riots broke out on 27 April, the day of his funeral.
Police officers are known to request bench trials in the hope that judges will be more lenient than juries. Mr Nero and the other five officers facing charges related to Mr Gray's death have tried to have their trials held elsewhere to escape the potential bias of a Baltimore court, given the overwhelming media coverage of the case and the city's majority black population.
Mr Nero and the other two bicycle officers have all pleaded not guilty to the same misdemeanour charges of second-degree assault, misconduct in office and reckless endangerment. They are not charged in Mr Gray's death.
The other three officers face charges including involuntary manslaughter and, in the case of the van's driver, Caesar Goodson, second-degree murder. The first trial in the case, of Officer William Porter, ended in December with a hung jury.
Mr Nero's trial will begin on Thursday in Baltimore, and is expected to last at least six days.
Register for free to continue reading
Registration is a free and easy way to support our truly independent journalism
By registering, you will also enjoy limited access to Premium articles, exclusive newsletters, commenting, and virtual events with our leading journalists
Already have an account? sign in
Join our new commenting forum
Join thought-provoking conversations, follow other Independent readers and see their replies